Should I kill his fish?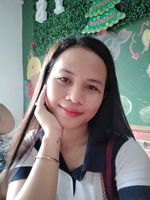 040422
I am not a killer of any other animals or insects aside from mosquitoes. They're getting into my nerves! We bought new mosquito net but I found 5 mosquitoes inside of it and they all have bloated stomach which means they have bitten us again while we were sleeping. Where do they found their entrance? I'm tired of killing them one by one. But anyway, my frustrations are now gone because I promised to myself that I should have a good mood within the week.
About the title, that was yesterday. I was mad because I had a lot of things to do especially doing my lesson plans and PowerPoint presentation for Teacher's Ranking tomorrow. I cannot finish all of them during the day because my baby is awake during that time and she needs me because I breastfeed her. If only she's formula-fed, then I would have all the time to finish everything because my grandma will take care of her.
Yesterday night, I was mad and sad because my partner managed to sleep when he already knew I had things to be done. Our baby was crying but still he's unbothered. I waited for him to do something but he didn't do anything. He continued to sleep as if he didn't hear our daughter crying.
Because I am the mom, I cannot ignore my crying baby so I rushed into her and fed her but she refused feeding for she wants to be carried. I looked at the time and it was already 11 in the evening and I haven't met half of my to-do lists.
Though tired and frustrated, I took our daughter with me. I carried her using my left arm while my right arm do the typing. Actually, I asked my partner to type my lesson plan while I was feeding our daughter but he refused to do so because he said he needs to sleep for he had work at 2 AM. I understand him though but that time was the only time I needed his help. I need a support. I need a back-up. How can I fulfill our dream if I am the only one who's working?
I also felt sorry for our daughter because I knew she's sleepy but I didn't let her because I haven't gotten enough time to finish everything for I was sleepy too. She just stared at the computer's screen while I was typing. Minutes later, she started touching the keyboard and that's when I decided to stop.
I put our daughter back in bed so my partner will be awaken with her cries. It was successful because he did and when he was awake, I told him if he helped me type my lesson, then I would be working on with my PowerPoint already. He told me why I am blaming him and I just answered him with my hidden speech. I told him if he's going to be like that forever, then no one would dare to stay with him. I was about to speak up about breaking up again but I just held back my thoughts for I learned that I shouldn't make decisions when I am mad.
So yeah, he was awake and he took care of our daughter but she cried continuously that my grandma awakened. She took our daughter and she lets her sleep with her lullabies.
I was not yet done with my partner but I just gave him a furious look. He just continued sleeping though.
Meanwhile, my sister woke up and went to the bathroom. When she's back, she told me my partner's aquarium water was half- empty when she passed by it. I told my sister I don't care. I was surprised when my partner rose from bed quickly and went checking his aquarium and fish. He filled the aquarium with water again and figured out why it became half empty.
You know my frustrations towards him went triple because when he heard our daughter crying, he didn't mind but when he heard that his aquarium was half empty, he was like a flash rushing towards it. Sometimes, I just want to punch him while he's sleeping.
This morning, my anger hasn't left me yet that I thought of killing his fish by poisoning them. I told my sister about it and she told me I shouldn't do it because the fish are not the ones at fault. After that, I just ate breakfast and did something to calm my uneasy mind.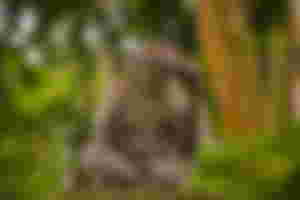 But, if he'll make me mad again, should I kill his fish so I can get even? Lol.
---
Thank you fam for supporting me. I may not be able to respond immediately but I promise I'll make it up when I have the time. Thanks to my sponsors and to those people who upvote my posts. You guys are big help.
---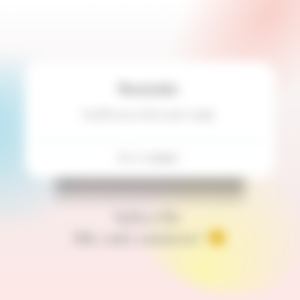 Ciao! ❤️