Pochollo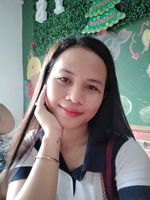 Hurray! I'm vaccinated today, finally. I can now travel to Paris and meet my online friend for 3 years. I and my luggage are prepared but my money isn't. Yeah, yeah, yeah. To go to Paris is just s dream for now but I will never stop dreaming until I die. Hmm. Anyway, today I went to the barangay health center to have my vaccine done. Our neighbor informed me that there's a vaccination going on there and they're up until 2 o'clock in the afternoon. Honestly before, I don't want to get vaccinated because there are a lot of rumors circulating in our town that those who got vaccinated died after a day or two. These people were healthy and active before until they got vaccinated. I know, I know, I was so stupid to believe this that today, I laugh at myself. If only I knew better, then I am already vaccinated last year.
The reason that also pushed me to get vaccinated is because of our Teachers' Ranking this coming April. I cannot attend it if I am not fully vaccinated like this morning, I wasn't able to attend the orientation and my grandma kept on scolding me. She said I should have gotten my vaccine last year because I already know that it's a requirement. All the establishments in here are asking for it when we enter and I just borrowed my sister's vaccination card so I can pass. Little by little, I became tired of doing this illegal act and I also realized that most of the people nowadays are vaccinated. In short, I am so left behind so I decided to have my vaccine today.
I went to the health center at 10 PM and I was so happy that there were only two of us there waiting. The nurse smiled at me and she asked me if I will have my booster or second dose. I told her it's still my first dose. She gave me a look that convinced me to have Janssen as my vaccine. Though I was hesitant, I just said yes so I will be fully-vaccinated without having a second dose. Well, Janssen is only one shot so I guess it's that powerful. Haha! The nurse was also glad because he smiled saying that he's happy for I chose Janssen and I was the second person on that day to have it. Why? I mean why do people didn't chose Janssen?
The nurse oriented us about the vaccine and what should be done and should not. After that, they let us sign a form with our signatures and gave our cards. Yay, it's time for vaccination since my blood pressure is normal.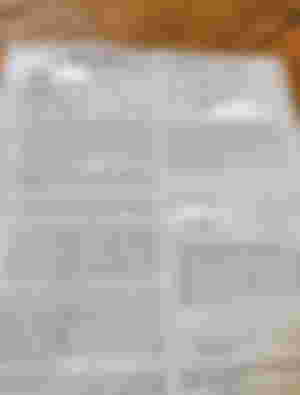 After filling up the form, I was instructed to go the nurse who's in-charge of injecting. I looked at him and examine every feature of his face that can be seen for I cannot see everything because of his mask. I was lucky that he removed his mask for a while and I was shocked to find out that he was our long time crush when we were in high school.
I and my girl friends first saw him when the Rural Health Workers in our municipality had an orientation about health sanitation in school. We were attracted to him because his nursing uniform complemented her fair skin complexion making him so tidy to look at. He also had a pointed nose, shiny eyes and tempting lips. Lol. Because of his appearance, I and my girl friends or classmates named him Pochollo. I forgot the reason why haha. Maybe I should ask my classmates about it.
When I was near to Pochollo, I can say that he aged like a fine wine. He looked the same but his skin got tanned which revealed his strong masculinity. My right frame of my mind came back when he asked me to raise the sleeve of my t-shirt. He rubbed a cotton soaked with alcohol on my left arm and then injected the vaccine.
I know I have a high pain tolerance but the pain I felt during the injection was different that I can't almost bear it. It felt like it went into my bone and my left arm numbed afterwards. Pochollo told me to rub an ice if it still stings at home and he told me to take a paracetamol in case I will have a fever. I just nodded and thanked him then I went home.
So far, the only side effects that I felt are a little sting on my left arm where I was injected and a mild headache. I just hope I won't have a fever so I can still read articles after publishing this.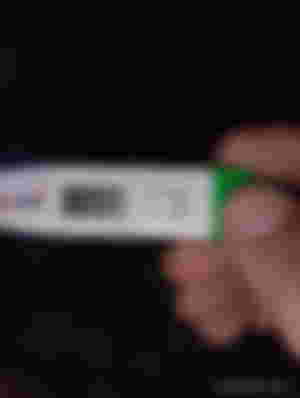 That's it for my blog today. Clea's mad hungry. Gonna get back ASAP.
---
Thank you fam for supporting me. I may not be able to respond immediately but I promise I'll make it up when I have the time. Thanks to my sponsors and to those people who upvote my posts. You guys are big help.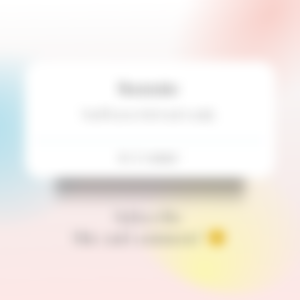 Ciao! ❤️