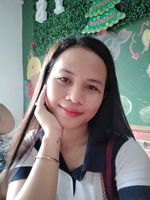 It's late in the evening and I am still awake. I plan to sleep while my baby is sleeping so I can rest because I know any moment from now, we will again morning the night lol. I just copied the expression from Facebook and not sure if it's grammatically correct. Will search on it for some time.
Here I am again with my dramas and worries in life. I never thought I will be this worried and coward when I become a mom. Can't blame me tho because I was in a situation where I almost lost my baby after few days of birth. That has been the reason why my anxiety or being afraid of the future acts up. I am always afraid of bad things to happen. I tried to control it but there are times that I can't especially when I see TikTok videos about mommies who lost their baby due to health complications. And because of that, I stopped watching TikTok videos for most o the vids on my page are all about babies. Most of them are all about happy babies but there are few deaths of them that might trigger hmm let's erase trigger for they literally made my anxiety acts up again.
I am always curious about my baby's movement because when we were at the hospital, there were movements that I should have let the nurses know for they are already seizures. Of course as a first-time mom, I don't know what are the normal and not in babies so I didn't mind them not until my baby cried out of the blue while sleeping and her cry was not the usual cry of a baby. It was loud and I can't make her stop and few minutes later, her eyes started to close and her pupils started rise up making only the white portion of her eyes are seen. If only I knew that those movements are off, then the seizure will be noticed early and she could have given remedy for it and will not experience convulsion.
For these reasons, I am really observant of my baby activities. Whenever I observed new ones, I will ask moms if they're normal or not. Sometimes, I will also try to watch YouTube videos and search on Google. Before I wrote this article, I watched a lot of videos on how to burp a baby because I feel like I am still not doing it right. I search for the reasons why my baby starts to fuss and arch her back after few minutes of feeding because this worries me too. I found out that it's because of the milk let-down. Perhaps my baby can't keep up with the volume of the milk that's coming out or my milk that came out was little after minutes of suckling. After knowing these, my worries were gone. Thanks to those YouTube videos.
About the title, yes I am stressed and I don't know the exact reason why. I had a difficulty in sleeping even though I am tired. I easily get mad and cry. Sometimes, I cry for no reason and most of the time, I cry because I remember the memories at the hospital. I shouldn't be like this because this can affect my baby too. I knew it after I came across an article on Google. It says that when the mother is stressed, the baby can be too.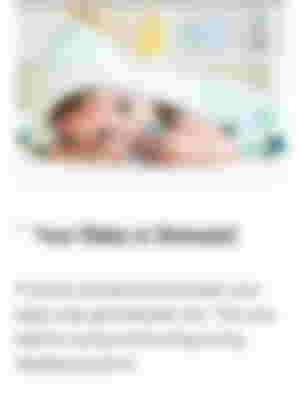 This can also be the reason why she's fussing during feeding. Oh my! How to not be stressed as a first-time mom? 🥲
As of the moment, my baby is asleep. I always look at her while she's sleeping because I wanted too. And oh, she sometimes open her mouth while sleeping. Does your baby do that sometimes too?
Another question from the 'praning' mom.
---
Thank you fam for supporting me. I may not be able to respond immediately but I promise I'll make it up when I have the time. Thanks to my sponsors and to those people who upvote my posts. You guys are big help.
Thank you sir @TengoLoTodo for the sponsorship renewal. I feel bad for not visiting your article as well as my other sponsors. 🥺 Though I am not able to do so, you are still here supporting me. I am so much blessed.
Got to go. Gonna be back when my baby is asleep again. Ciao! ❤️