How can I get rid of you?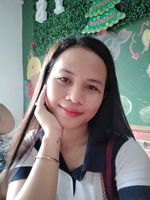 I don't know exactly why I got an anxiety. All I have is just an assumption like maybe it's because of something or because of everything. But wait, do we really need to know why we have an anxiety? Uh, oh. Let me rephrase it. Is it possible for us to know why we have an anxiety? Among all the situations and problems that we encounter each day, can we recognize which one puts anxiety on us? Because if yes, I would really love to know how so I can stop this craziness. I know we are the ones who control our minds but have you felt being unable to do so? It's really driving me crazy why I can't control my own thoughts when in fact, I am the one who can manage what I think.
Fear of death
How can I get rid of you?
I don't know when and how this starts but I diagnosed myself of having this fear. The doctor said that anxiety is the fear for the future and I fear death will be my future. I really don't know why I think of death more often like there's no reason about it. It just pops in my mind suddenly. There's a time when I think I have an ailment which may lead to death like what if I had a cancer or kidney disease or any other illness? I also think that this anxiety can kill me anytime soon because my panic attacks include difficulty in breathing. Although I don't have any health conditions that hinder my breathing, I still find it hard to breathe because my mind thinks it's hard to breathe and this is when my panic attacks came in for what my brain commands, my body will follow. I really want to get rid of this because even I see a coffin or anything related to death/burial, my mind will automatically think of my death too. This is also the reason why I don't like to see someone's wake because it can trigger my anxiety.
Am I too paranoid if I also told you that I think I have a colon cancer because of my constipation? Lol. My stomach is aching a little bit yesterday until now and now I am thinking if this could be the symptom. I don't want to search about it too because I don't want to think about it. I just keep it in mind that if it's my time, then it is what it is. I won't be that sad too because I know my grandma and my siblings will take care of Clea if ever that happens.
I thought this anxiety was gone long time but I was wrong. I never expected that this would come back after I gave birth. This gives me worries because what if I can't function well and can't take care of Clea? I don't like that to happen so as much as possible, I try to keep myself busy and let my mind to get occupied with healthy thoughts.
Friends, please take care of your mental health. It's not easy when you are not being able to control your own thoughts. What makes it worse is when your body condition follows too. Let's remove people who don't contribute to our mental peace.
I am not sure if I can cope with this anxiety fast but I will do my best to make it go away AGAIN for my little Clea.
Goodness! I'm getting too paranoid so let me change the thought. I am truly grateful being here especially being friends with all of you here. Even though I am away for days, you still haven't forgotten me. Thank you @LykeLyca, @kingofreview, sir @TengoLoTodo and @ExpertWritter for the sponsorship renewal. I am indeed grateful for your support.
Let's all be mentally healthy!
---
Thank you fam for supporting me. I may not be able to respond immediately but I promise I'll make it up when I have the time. Thanks to my sponsors and to those people who upvote my posts. You guys are big help.
Ciao! ❤️