His passion matters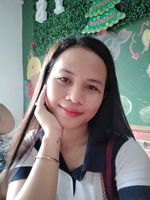 When we are in a relationship, it is expected that we all have differences in many aspect and it's natural. To make the relationship grow, we must learn how to support each other's dream, each other's passion because we met them having that passion so why change it if embracing it would be easy to do? Well, sometimes, it depends on what kind of passion your partner has. If your partner's passion is consuming all of his time, then it's not good anymore. Teach him/her to maintain balance.
Wow! I am amazed that my thoughts today are not all about my frustrations and toxicity. Even though my abdomen and back are aching because of my dysmenorrhea, my mood is good today and I think it's because I am happy. Instead of lying in bed to make the pain lessen, I decided to wash our clothes that are almost a mountain. Yeah, I don't know but I feel like I need to finish all of them despite the pain. I don't like to leave the work undone. My grandma even told me to rest but I refuse so I can finish all the laundries. Uh-oh! No pictures again for today because I was so busy. First, I waited for Clea to sleep before I did the laundry then after that, I faced the battle with our clothes in a snap. And tada! Done! Mission accomplished.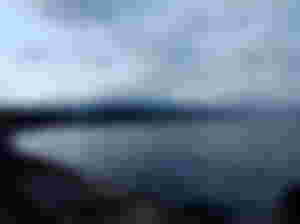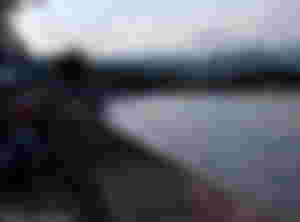 Now we are here again, we traveled again just to have an internet connection. I think it's a 20-minute travel away from our home and it's kinda hassle for me since I have a baby left at home. Thanks to my grandma ang sister who take care of Clea while we are away. We decided to be here everyday so we can publish an article. It pains me being unable to reply to all of you but I really really promise to make it up when the signal in our town will be okay.
This afternoon, my boyfriend went to have a ride together with his club mates. Even though he didn't said it to me, I know he is excited and happy. Why? It's because he has a complete gear this time and he has a money for the registration fee. Unlike those times when he just passed by the area where the ride happens just to be taken a picture by the various photographers.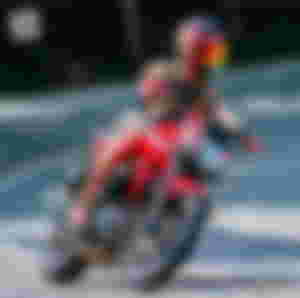 This was a shot taken a year ago when he just passed by the ride area. He asked me if I will allow him to be there and I even told him that he should wear shoes at least. But he said it's fine because doesn't have complete gears anyway and he didn't pay for the registration fee. All he want is to be photographed. Well, he is lucky enough and he got some shots from the photographers there and one of it was the photo above.
Going back on the ride, so this ride was a ride for a cause. The earnings from the said event will be given to those affected by typhoon Odette. Because of this, I allowed my boyfriend to go and I know he loves to go too because it's his dream to be in one of the famous rider's club here. And this time, he wears a complete gear. Oh, I forgot his pictures my sister took for him. Gotta include it in my next article I guess. When I saw him wearing his complete gears, I admit that he looked neat and nice but beyond that, I saw a happy heart. That's why I am happy too because I know how it feels to be supported with your dreams. If his happy on it, then I am too. He also takes care of Clea very well so it's fine with me. After all I met him being that way and changing his motorbike addiction is just a conflict. I am happy that he also went home early on the time I told him.
So that's it, we are in peace. Goodness! I don't want to be a nagging wife just like her mom. Lol.
How do you all doing this Sunday?
---
Thank you fam for supporting me. I may not be able to respond immediately but I promise I'll make it up when I have the time. Thanks to my sponsors and to those people who upvote my posts. You guys are big help.
Ciao! ❤️