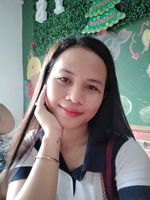 It's almost 2022 but the beliefs from our ancestors many many years ago are still living. Well, following those beliefs won't hurt but sometimes, I just found some of them unreasonable and funny and sometimes they give me frustrations. Knowing that these beliefs don't have any scientific connection/explanation makes me even more mad.
Before, I am not against those beliefs. In fact, some of them are being followed in our home like not cutting nails when it's evening, not sweeping the floor during night time and many more. There are actually a lot of beliefs depending on occasion like funeral, birthday party and even in pregnancy and taking care of a baby.
When I was still pregnant, I was really sick of hearing and following those beliefs that the people in here told me to do. The very first thing I regret that I followed is not taking the prescribed pills/vitamins by the obgyne because they will make the baby big which will result to difficulty in the delivery. They also told me that doctors prescribed those pills so that I will have the C-section which means more money for them. What a belief! I only followed them out of respect though I really feel that I need those vitamins and this is my biggest regret in life since it affected my baby's weight.
Next is to not eat cold foods/water. If this is true? Then why did my doctor told me it's fine to drink cold milk and eat ice whenever I feel nauseous?
And now that my baby is here another set of beliefs are here again. I thought I was done with those things but not yet.
After I gave birth, I was told to take a bath after 15 days and I was like what? I breastfeed my baby and she's always close to me and here I am full of dirt and everything that might stick with me that are unseen. I know they're after my health but this to me is so annoying lol. The doctor even said I can take a bath and that was after 7 days of giving birth.
And the last one, I shouldn't take a bath when my baby didn't have her bath too. And now I didn't took a bath for three days. I feel so itchy, dirty and restless but I can't complain since I know for sure I will be called disobedient. But, if only there's water ready in the faucet I will not hesitate to take a bath.
I am not against all the superstitious beliefs. But if it's about health, especially my baby's health I wouldn't follow if I know it will ruin my baby's health.
Oh my! I have a lot to tell but I don't want to be stress again. Thank God I played music today. I didn't knew music will help me calm my worried mind. Thanks to Westlife, Backstreet Boys, A1 and Boyzone songs.
How do you do?
---
Thank you fam for supporting me. I may not be able to respond immediately but I promise I'll make it when I have the time. Thanks to my sponsors and to those people who upvote my posts. You guys are big help.
Ciao! ❤️