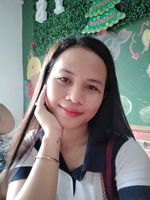 It's my day today! I guess you wonder who's Maria Ivana. Well, that's me. Lol. Maria is my first name while Ivana is just an add on because she's one of my favorites who has a beautiful face and kind heart. My boardmates before, @Murakamii.7 and @Joymae also called me Ivana when I was still working. It started when I was washing my clothes like Ivana did but I wore my bra while she didn't. Hahaha! And our appearance are very much different. It's just the "naglalaba" scene.
Actually, I wrote the first paragraph of this article on my birthday which was this Monday, November 22. Unfortunately, I wasn't able to finish everything since my baby needs me and I need to nurse and feed her. My boyfriend and family are here to help tho but since I breastfeed my baby, much of the work is all on me and of course I am the mother too. Because of this it's hard for me to publish an article and interact with you all here and I feel bad for sometimes I just publish an article without reading yours. I just hope I will get used to this motherhood set up and insert read.cash in any of my time.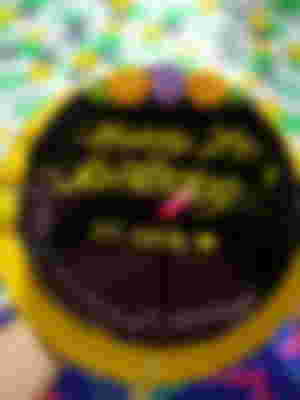 I am now 24. I don't know if I will be happy or sad or whatever. I love celebrating birthdays but knowing that I am also aging makes me think that my years here on earth will be lessen. I think of this situation most of the time especially now that I have my mini-me.
The cake above was from my everyday-enemy and when I say everyday-enemy, I am referring to my boyfriend. Just like Clea's dedication cake, he forgot to put my name there again. I guess he's aging rapidly which made him easily forgot things. Me and him had made it a tradition to buy a cake in every occasion. It doesn't matter if there is no other food as long as there is a cake, then it's a celebration already.
Actually, I don't like to prepare foods or anything on my birthday. It has always been my mindset since I became a teenager. It would be better to spend the money over the household needs rather than on my birthday. I would be happy even without a cake as long as my family is here with me and they are all healthy. However, my grandma would always prepare something for me. She will cook spaghetti, fried chicken and salad because she knows they are my favorite. I am so lucky or shall I say blessed for having her. And until now that I am old, she will still cook for me. I feel so bad because ever since I was a child, I have never given her any gift on her birthdays. But this year, I will make sure I have something for her.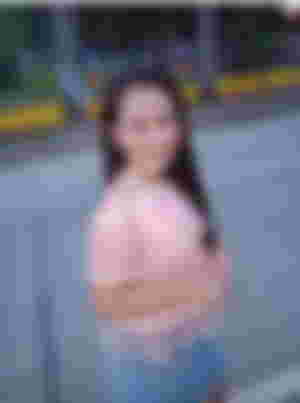 That is me above a year ago exactly on my birthday. Wow! Time have flown so fast. I can still remember the celebration that we had during my birthday last year. I was still working that time and I was so excited to come home and see my family and friends. That was also the time when me and my boyfriend had a label. Lol. We met on November 14, 2020 at my friend's birthday and there we got close to each other and decide to put the closeness a label on November 22, 2020. Everything should have label of course! Imagine picking canned goods without a label. You would not know which one is the sardines and which one is the corned beef. You will only know when you open the can. Oh my, that will be a struggle.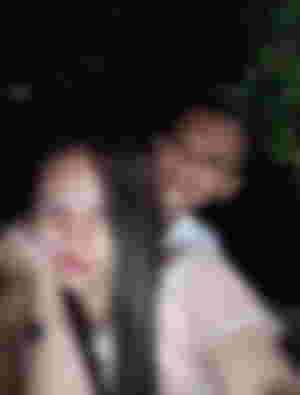 That was us a year ago on my birthday too. The faces tho. I never thought that I will be able to celebrate another birthday of mine with him. Life is really full of surprises and we don't know what the future has in store for us.
I am also feeling extremely happy because there's this little angel who's sleeping next to me that adds color to our lives. Although I wasn't able to celebrate my birthday drinking my favorite alcoholic mixed drink (because I am breastfeeding my baby), I am still thankful for another year of life. No worries! I can still drink and get drunk again soon.
I'm beyond blessed to have celebrated my birthday with my family, friends and little angel.
We don't need an extravagant party to be happy on our birthday. Our family alone is enough. And of course, let us not forgot the Almighty for giving us another year to live.
---
Thank you fam for supporting me. I may not be able to respond immediately but I promise I'll make it up when I have the time. Thanks to my sponsors and to those people who upvote my posts. You guys are big help.
Ciao! ❤️