Why People Tend to Ignore an Introvert?
Introvert - a person whose personality is characterized by introversion : a typically reserved or quiet person who tends to be introspective and enjoys spending time alone.
I just have to start with the definition in order to avoid confusion that being an introvert is normal. We have them in the society, they can be our friend, classmate, sibling, colleague, boss, etc. However, they are often misinterpreted as snobbish, picky, killjoy, shy, and at worst some bullies would tag them as autistics. Imagine?! Of which, I would strongly disagree. Being a Physiotherapist, I once worked with Occupational Therapists in a Community-Based Rehabilitation setting and witnessed that autism is a behavioral condition or disorder, and children diagnosed with autism are seriously hard to deal with. It is something that should be dealt with medically and psychologically. So, NO, whichever case, no one should be bullied for being unique and special.
Why did this topic come to light?
Well, it's Sunday and I got free time in the afternoon. My 2 hours in the morning were spent with a patient, so I won't call this day my off duty, sigh. Anyway, it was a day well spent with the family in the afternoon so, all good.
My sister watched the episode she missed in the TV show Pinoy Big Brother (Philippines), and while watching some segments of the show I was taken aback with the intimidating reality that being an  introvert person means less useful. Would you agree with that?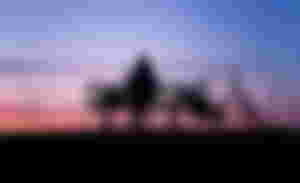 This poor teen has been struggling being misunderstood by the housemates, and apart from that was a family history that he felt the same way from his very own family. He felt that he became a burden to everyone with his personality and actions in dealing with the people around him.
Moreover, it's heartbreaking to see kids having a hard time expressing themselves and would resort to being alone, misunderstood. On top of that are his unfinished baggage of misunderstandings from his own family, and the inconvenient fact that he can't talk to them at the moment to settle the issue. Sigh. 
Though I find myself ambivert most of the time, I can still relate how it is to be introverted because somehow I tend to be acting likewise in big crowds. There is nothing wrong with that, I think we always have a choice. 
Introverts, some call them timid, should not be rationalized as less useful because, for me, our lives, as unique as we are, have meaning and purpose in the world that we live in. There should be no sense of inferiority, our worth and identity does not come from our personality.
So, when people ignore you for being introvert and timid, don't look down on yourself. We all have our value and significance. The confident and the extroverted can neither judge you and exalt themselves as the best in the flock.
"Be yourself, but always your better self."  - Karl G. Maeser
---
Photos from Pixabay: Lead Image, Article Photo
All Original Content (unless specified otherwise)
04/03/2022
©️ LykeLyca
---
Write articles and join us! Click read.cash
Make some noise by writing short posts. Click noise.cash
Follow me on Twitter and Telegram @LycaLyke
Start mining, trading/ copy trading in Bityard
---