I know, it is a widespread masculine belief that women are more talkative than men. Men always insist, and obviously I think they are right.
In a research, it is a scientific fact that female begins to out-talk the male shortly after infancy and holds a verbal edge from then on. She talks more readily, longer, faster and displays more superior verbal fluency than her counterpart.
Women are also prominent in the field of reporting, journalism and hosting because of their communication skills. A lot of teachers, both in the public and private sectors are women because they engage more creative verbal ability than men. However, there is an even playing field for all sexes in this world, while women dominate on these areas, men too are equally superior in other work sectors in the society.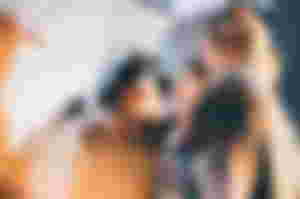 But, of course, a nagging wife or girlfriend should be excluded from this concept. Anyone having that problem has to deal with his personality and character. Besides, there are also nagging husbands, right?
Share your thoughts about life, society and beliefs. Join us, click here: https://read.cash/@LykeLyca/speak-your-mind-and-earn-bitcoins-49ccabb2
#CommunicationSkills #VerbalAbility #PlayingField #MenVsWomen #SpeakYourMind #WriteYourWorld
Images from Pixabay (free to use)
Watermarked Image is mine.