On A Rush To Care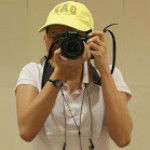 Monday early morning, commuters and drivers from all walks of life are on the busy city highways rushing for work, errands, deliveries, night out hangovers and etcetera. 
Everyone is in a rush to be bothered by an accident victim in the busiest intersection of the city during a morning rush hour, four days before Christmas. Even worse, some commuters got angry at the two men who did stop to offer assistance to the helpless victims.
One truck driver stopped and stood guard over the critically injured victim - ejected from a truck whose driver lost control and crashed. Ironically, the good samaritan who offered help had an empty battery cellphone and was unable to call an ambulance or the police, thus he had to wave at motorists for a few more minutes, hoping to get someone who can call 911. Finally, a Food Delivery guy stopped and used his cellphone to call for emergency help or police assistance. Both men then stayed until the paramedics and the police arrived.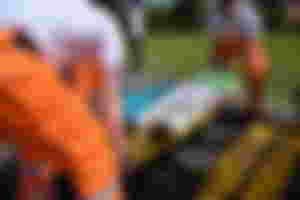 I was able to talk to the food delivery guy yesterday while he transports some orders to the hospital for the family of the victim. At that time I was about to treat the patient, but the doctor deferred the treatment, thus I ended up joining a conversation in the nurse's station with the delivery guy, thus hearing his part of the story.
The guy said he was prepared for the blood and anxiety the moment he stopped to help, but he wasn't ready to be chastised by motorists. Some people on the road honked, yelled and even used obscene hand gestures, pointing toward the victim, one man screamed, "Why don't you take that crap off the side of the road?!"
Surprisingly, this part of the story moved me. Are we still humans to be using such words on a seriously dying man? Come on, are we going to put appointments and memos above someone's life?
I'm ashamed for this food delivery guy who cares to stop knowing that he has deliveries to accomplish on that time of day, but never complained and still cares to offer help until the authorities came. 
Seriously, drivers who honked and yelled unreasonable annoyance should plan to live somewhere else, on any planet where they can inhabit and peacefully live alone, and care less of other people's feelings and dealings.
This got me thinking yesterday on my way home from work and thought that maybe I should just vent it out here. 
As for the victim, he was out of life-threatening and critical condition. He is now in the Orthopedic Ward recovering from serious leg fractures, he might be able to walk again or maybe drive too after a series of medications and Physical Therapy. I am just hoping that his company will pay everything because healthcare in the Philippines is unfortunately "crappy" - better to use this word here than to someone dying, eh?
My last thoughts:
I admit, it can be annoying to get caught in an unexpected heavy traffic, especially when I'm late for work or an appointment, but I can never be so heartless to act like that. Perhaps it would be better to offer a quick prayer for this wounded man, for help to come in a jiffy, and eventually fix the traffic. This would be a sane way of handling things.
---
Thanks for reading guys and I hope we learn a little humanity from this story. We all need a lot of it in this world today.
---
Lead image by me
First photo from Pixabay (free to use, no attribution required)
All Original Content (unless specified otherwise)
12/28/2021
©️ LykeLyca
---
Write articles and join us! Click read.cash
Make some noise by writing short posts. Click noise.cash
Follow me in Twitter @LycaLyke
Start mining, trading/ copy trading in Bityard