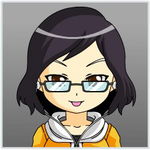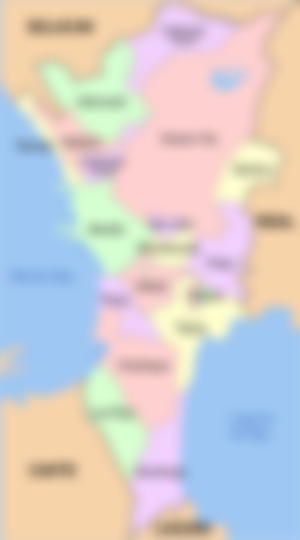 I just saw a question on a website asking people where the best place to live in Manila is. Of course Manila is the general term for the entire National Capital Region (NCR) aside from it also being called Metro Manila. All three are interchangeable terms.
As for the question, let me share with you some insight on the cities I know of. I've been living here for plenty of years now. I also worked in different cities so I can share with you a general sense of the areas.
Aside from that, I have been a real estate agent for about 5 years now. Who else knows what the best place to live in could be but people like us? We know the ins and outs and benefits or disadvantages of living in certain areas. Haha. No wonder I was tagged by someone to answer the question. 😅 (At first I didn't know why someone would ask me that but then I remembered. Hahaha.)
Let me get this out of the way with that statement. Anywhere can be a best place to anyone. I know that doesn't help much but since we are strangers I won't know anything about your preferences. I cannot advise you where to go if I don't know the things you prefer and your status in life. This is why it is important to talk to property agents. Don't just ask the price and payment terms. 😂 Come on.
If you're serious about buying or renting a property you will do your own research but also get assistance from an agent/broker who can really help you. Your agent won't be able to assist if you don't provide personal details and preferences. We are not fortunetellers so please do not be paranoid when we ask questions. 😂 What you put in will be the basis of what you get, same as anything else in life.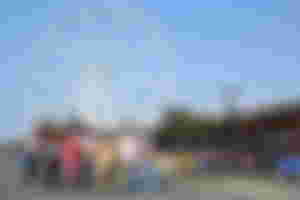 This article will be just a general sense of the cities. It doesn't matter if you are single, have a big or small family or belong to the LGBTQA+. Any place is good to live in as long as you are human and have the money to pay for it. 😂
Again, anywhere in NCR is a great place to live in. There are malls, restaurants, commercials areas, churches, gyms/sports clubs, whatever in all cities of Metro Manila. The term best depends on what you need/prefer. I cannot presume to know the things you like, enjoy or must have so here it goes. Let me tell you about some of the cities I know of.




I have eight cities for you to choose from. These are the ones I am most familiar with. NCR is composed of 16 cities and 1 municipality. I have not been to all of those places so you can do your research on the others if you'd like. Hehe.
If you have a bicycle it is easier to go around but it might get tiring if you go from city to city. Due to the pandemic there are already bike lanes and also road improvements for added safety. I have not really gone to all the cities on my bicycle because I'm not that sporty, nor am I an athlete. Haha. Suffice it to say, I will not include cycling references as I have not been in most cities on a bike.
What you will read here and in my next articles is more of a general pre-pandemic description. As you know we have quarantine restrictions so it's not like before where a lot of people are outside.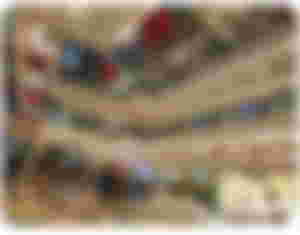 One thing you can expect is there is no shortage of malls anywhere in NCR. Each city has a number of different ones you can go to. Need something? Just drop by the nearest mall. Easy. Otherwise there are plenty of places to visit outside of one. What's inside a mall can definitely also be found outside.
Now that we've got those out of the way, let me tell you about the various cities I know of. I will start by tackling one important city first. The next seven will be in a different article.
Welcome welcome one and all! 😁
Are you into art, education and history? Then Manila City is the place for you! It has plenty of museums and the national library is there too! The oldest Chinatown in the world can be found inside, along with the Manila Zoo and Arroceros Forest Park. Plus the historical Luneta Park and Intramuros are just beside each other!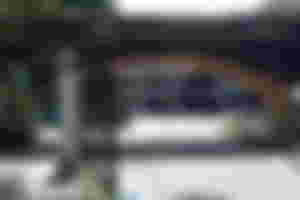 There are so many places to visit in Manila that I haven't even blogged about. What I published here are just a few of them. If you've been following me here since I started posting travel articles, well you've only read a few. I haven't even told you about my adventures in Divisoria, Binondo, Recto, Quiapo, etc. 😅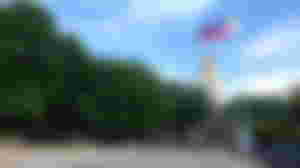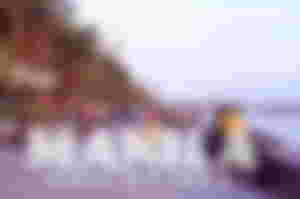 Oh let's not forget Manila Bay along Baywalk at Roxas Blvd. It is a beautiful sight to see even if you won't be able to swim in the ocean. Haha. The controversial dolomite infused beach is somewhere there as well.
Better visit Manila Bay soon before some parts of it supposedly becomes reclaimed again. (Ugh environmental problems are the worst in the world, reclamation and dolomite dumping are some of them. On a side note there is a petition you can sign regarding saving Manila Bay.) And yeah, even when you are not that near the bay it is still quite windy in some areas. I love it. Haha.
Watch this so you can appreciate the capital city more. I only have written travel blogs so if you like to watch then enjoy!
Manila City is all sorts of things. It has flaws but there are many things to love too. Mayor Isko Moreno has beautified and improved a lot of the disregarded and neglected areas since he was elected into office in 2019.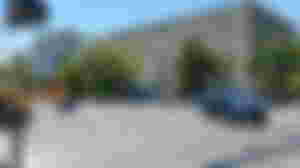 Of course there are some foreign embassies, government and corporate offices in here too. However the most number of institutions that can be found in Manila are schools!
This city is known as the education hub of the country. Many of the prestigious universities can be found in this area! I'm not kidding. There are so many schools to choose from!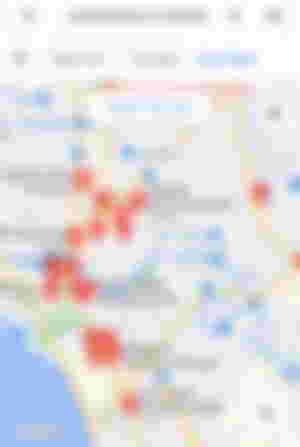 Along Taft Avenue alone, you will see several well-known universities! Oh and let's not forget there's also a university belt as well. Wait, there's more colleges near Malacanañang palace! Surely there is no shortage of students coming from all over the country just to the study in the capital. I know because I was one of them too.
Some of my classmates came from nearby provinces, most of them from Cavite while some were from Laguna. In another university I even learned about students who came from as far as Tawi-Tawi in Mindanao! Whoa! That's the farthest island in the South! Their dialect is so unique that I wanted to visit the place someday. Haha.
Too bad the pandemic caused many students to stay home. Online classes have been the norm since last year. But of course there was an announcement of resumption of face to face classes recently. Perhaps Manila will become busy with students again real soon.
Anyway, so far you can read more details in four of my travel blogs about Manila City. There are plenty of places to see aside from what's in the video:
In terms of real estate, the price of properties here is not as high as in Bay Area, Makati City or BGC, Taguig City. Those three are where the highest priced ones can be found, followed by the Ortigas Business District. There are still studio condo units you can buy in Manila at a bit more than P4 Million ($79,000). Price depends on the construction status, location and the developer.
The pricier ones in this city are of course those right in front of or with a direct view of Manila Bay. Why not when it's just beautiful and relaxing to see the ocean everyday. ❤😍 Being a distance further still has some benefits too. An example is this resale studio unit I am handling for my client. It still has a gorgeous view of the bay of Manila even though it's farther away.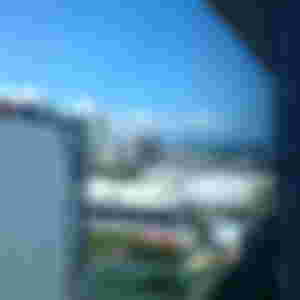 For rental rates I am not too familiar as I mostly handle property selling. But of course same with the total contract prices of units, monthly rental fee is also dependent on the location, competition, developer and size/type of property.
In the second part of my article I will tell you about the other seven places to live in within Metro Manila. Or I might do an article each if not just summaries. Depends if I have the time to write more. Haha.
So far what do you think, would you like to live in Manila City? 😊
XOXO,
* * *
Lead photo from Pixabay. The rest of the images are mine except when otherwise noted.
Not a member of read.cash yet? Come join us! Let's microblog on noise.cash too!
Sponsors of LucyStephanie