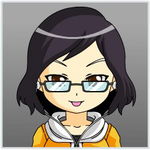 Oh my gosh yes there are a lot more. Who'd have thought I'd have up to 4 articles just to finish writing my latest travels in the City of Manila? Whew. Finally, I swear this is the last part of this travel series. 😆 You can read the previous 3 later as I've linked them at the end of this post.
A day before this month's Metro Manila (NCR) lockdown (ECQ), I again went to Intramuros (the walled city / heritage district of the Philippines). It's the third time I went there this year. I had to get my 2nd training certificate so I could submit it as part of my future work requirements.
The difference with this trip was, I went another route than usual. I had to get my NBI clearance, go to a clinic to get a medical certificate before getting the training certificate. It would save me time and effort that way. Hehe.
Once I got the clearance from NBI UN Avenue, I went to the medical center. Unfortunately it turns out it's the wrong one so I went on my way to Intramuros instead. 😅 Yes I just walked there because I could. 😅 Well it's also so I can save money since it's just a kilometer away. Or so I thought. 😆 Too bad I didn't use a map so I went the wrong way again. 😂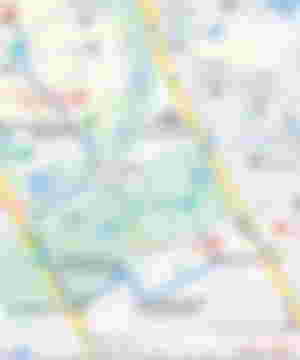 It would have been easier if I didn't go around. I thought I could pass by the National Library and go through the other side of the road. Unfortunately I had no such luck, the guards said I should just walk around. I walked until I reached Roxas Boulevard. Haha. I should have turned around from the clinic to go through Maria Orosa Street. Alas, I traveled the usual way without the use of modern technology.
♦ The National Library of the Philippines
Before I could even cross Kalaw Avenue I could see big letters from a distance. Heyyy, long time no see National Library! I forgot to mention I was also able to go here too during my college days. Haha. Nobody told me to but I just decided to see what's inside back then.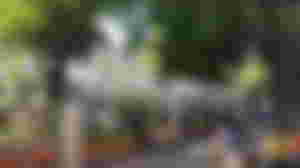 From what I remember, the interiors of the library didn't look modern at all. You could get a membership or library card too. Unfortunately, when I signed up for mine years ago, I didn't go back to get it on the release date. Ooops. 😅
Anyway, last week I didn't try to go in because I might get home too late. It was going to be a long detour if I went inside. I needed to finish everything and stick to my travel plan or else rush hour would be a pain in the ___. 😆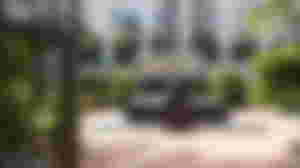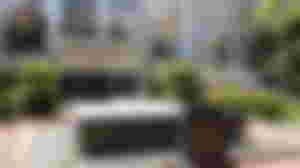 So I just took some photos of the façade and went on my merry way.
Of course I still wanted to make my walk route shorter by taking any shortcut available. I saw another building beside it with an entryway and asked the guard if I can pass thru. Unfortunately it was a no again. He told me to walk around to get to Intramuros. Ah it's during times like these that I wished I brought my bike. But it's a hassle if I do so I didn't use it.
♦ Oh Hey I Reached the World Famous Rizal Park!
What else was I to do but walk walk walk... It was a windy day because it's quite near Manila Bay. I just love this part of the city. There's always a strong, refreshing breeze and there are plenty of trees around. Haha. Eventually I realized I could finally see Rizal Park (also known as Luneta Park)! Hurray!
This area is where the monument of Jose Rizal is located to commemorate his death anniversary. He is our national hero, a great and very talented Filipino from the 19th century.
But then I saw the side gates of the park were partly closed. I mean, come on...
There were three guards a few feet away from the gate. One of them came nearer when he saw me approaching. I asked if I could enter the park. He said they're closed because of the upcoming quarantine. Jeez. Where's the fun in traveling these days huh? 😅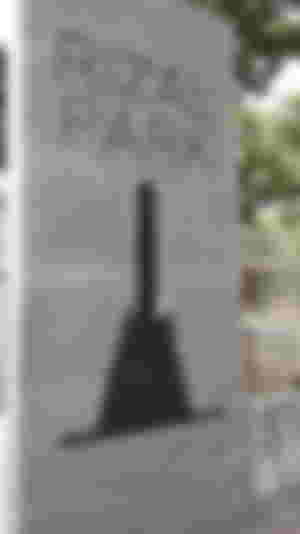 So okay fine, I continued walking towards Roxas Boulevard. And then I saw this big but slightly vandalized sign. Hello Rizal Park! It's good to see you!
As far as I can remember it's the first time I have ever been here. 😅🤭 Like seriously. I should make a new Never Have I Ever article but a travel edition huh?
While walking, some photographer hawkers approached me from time to time. Seems like they have their own areas as someone would hold up their signage every few meters apart. Haha. They hold pictures with a sign of their photo service.
These guys would gladly take your pictures beside the Rizal monument. If you have some spare cash you can also have your souvenir photo taken by them to help them earn a living. 😊 Otherwise you can politely say no and go on your way.
Sad to say, since the park is closed I could only take a picture of it from a distance. Good thing this memorial statue is sooo big it was okay to take a picture even if you're far away. See, we can still make out enough details. It's actually as high as 42 feet!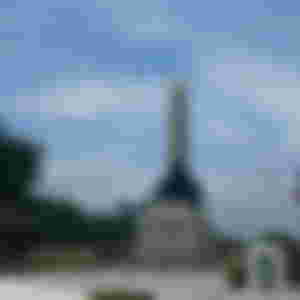 Also I noticed something I never knew before. Are you aware this impressive structure has honor guards beside it 24/7? Even if the park was closed to the public, someone still stood guard! Awwww. Why not when it also houses Jose Rizal's remains.
Kudos to these Philippine Marine Corps guys under the Marine Security and Escort Group. Indeed it feels really worth taking a picture of even at a distance.
♦ The Planetarium (of my Dreams?)
After taking selfies and photos of the Rizal monument I continued to walk in the direction of Intramuros. At the crossing of Roxas Boulevard and Padre Burgos Avenue, there were two traffic enforcers. I asked them where the entrance to the heritage district is. To my slight dismay they told me I had to walk the opposite way from the Boulevard and go to the stoplight. Haha.
It's okay, I know walking is a good form of exercise. I haven't been doing much of it for months so away we go! 😆
Along the way, I finally see The Planetarium I've been wanting to see. Ugh, I had planned to visit this since it reopened and offered free shows! Of course it already has an entrance fee but it's just minimal.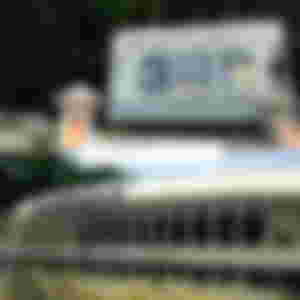 Those who've seen the shows say it's best for kids. Well how about the kids at heart huh? It's never too late to see things that's geared for children too. Science is for everyone no matter the age.
Hopefully I can drop by here again when the lockdown is lifted. I don't even know when I can come back to Manila again. Ah such is life.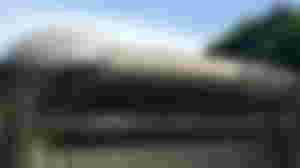 Have you seen the shows in here yet? Lucky you if you have! If not let's plan when we will go here soon! For the meantime let me continue with the travel blog.
♦ Back to Intramuros Once Again!
Past the Planetarium I continued walking towards the stoplight. When I reached it I was finally at Maria Orosa St. I could see more greens towards my destination. I crossed the street, walked under the covered sidewalk and finally I was back in this centuries old area.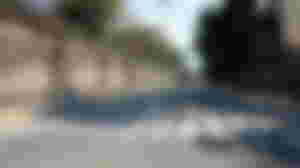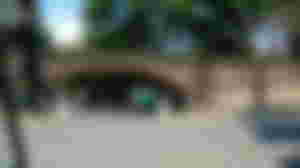 No I'm not yet done sharing information about the walled city. Hahaha. But I will not do much of the talking anymore. Watch one of the learning sessions of this place to appreciate it more. (Full YouTube playlist can be found here.)
Since August is also the Filipino History Month aside from being our Language Month, why don't we learn more about our past?
In order for us to love and appreciate something more, we have to get to know a lot about ourselves. Like if we're getting into a relationship, we always want to get to know the person first right? How was he/she as a child? How was the person as a student? What kind of things do they like to eat? What kind of parents, siblings, relatives or friends does he/she have? We always want to know more about the other person in order to love him/her fully. The same goes for anyone's country.
For us Filipinos, we cannot love the Philippines if we do not know how fascinating our varied culture is. We always take it for granted because we live here and it's all around us. This is why celebrating history month is also important. At least we learn more about things we don't always see everyday.
Watch this and learn about things I'm sure you haven't known before too. If you can't watch just listen to it while doing something else. You can also find out the best ways to tour Intramuros. Hehe. (It's mostly in English so any non-Filipinos will not find it hard too hard to watch and enjoy as well.)
You can visit the Intramuros website too!
Oh heck, but wait there's more!
Coinciding with history month, we also have a year long celebration of our 500 years as a country. Find out more in the official website too.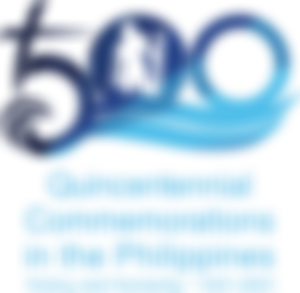 To end this Manila travel history blog, I will leave you with this next video. I found it a few nights ago with all the travel research I've been doing.
Did you know there's also an official theme song for the 450th founding of the City of Manila? Watch this and see more of the beauty of Manila now.
And that's the end of our online tour of Manila! Perhaps I will share the rest again in the future. I still have one event I went to in 2019 that I've yet to write about. For now I hope you learned a lot about this culturally rich and historical location.
I have not covered even half of the things you can see in the capital city of the Philippines. At least you have more things to look forward to right? Feel free to share your travels and experiences in Manila too if you have any. 😁
XOXO,
* * *
(Lead/header photo by Art x Stephanie Rue. Photos are mine unless otherwise noted.)
Would you like to live or invest in a Manila City condo? I have the perfect property just for you! Just contact me if interested.
Previous travel articles:
Not a member of read.cash yet? Come join us! Let's microblog on noise.cash too!
Sponsors of LucyStephanie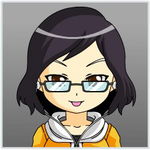 Enjoyed this article?
Earn Bitcoin Cash by sharing it!
Explain
...and you will also help the author collect more tips.