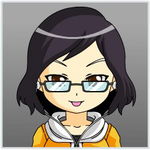 Can you imagine taking 9 hours before you can finish composing, editing and finally sending ONE email? Oh that just happened to me today. These mobile phone email apps and browser email sites are just a drag when you need them the most.
I suddenly got an inquiry for my favorite luxury and wellness property this morning. It was someone's secretary asking for the condo information for her boss. Of course I replied and said I will be sending her a message once the email is sent.
Remember I can't use my computer online because it got infected by a Trojan virus/worm two weeks ago. (No thanks to Facebook/Meta and it's virus ads.) So I have no choice but to work using my phone. Good thing I already have a ready email template.
So okay, I had to get the updated files and everything first. I clicked forward to one of the template emails and proceeded to edit the contents. Thought it was that easy so I just waited paitently for the files I needed. I was wonderung why it was taking hours for them to send it to me since I asked for it around lunch time.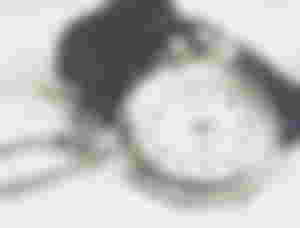 Eventually the secretary did a follow up call around 2:30 in the afternoon. Whoa. Wasn't able to answer it though as I left my phone in the living room. Because of that I thought it was really urgent, like her boss was maybe asking her where the email was. Oh boy. Texted her I would send the email by 4 pm.
While waiting, I again asked the secretary how many bedrooms the client is looking for. Turns out he told her to contact me yesterday and she was only able to reach out to me today. Uhmm. 🤔 I was thinking, is there a deadline to send this email or what? 😅
Was able to get the needed files past 3 pm. But then it was still incomplete. And by that time I was already editing my email template but guess what? I kept getting errors! Wow, how could using my smartphone to send an email be such a hassle?! 😬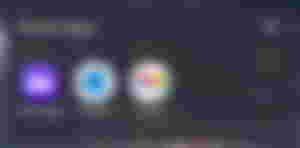 By 4 pm I was still having trouble with everything! It was either the text wouldn't align in the center or the photos couldn't be copied. 😖 Other than that, when using mobile apps/browser email sites the photos couldn't be attached inline (inside the email body) or my email account memory was full so I couldn't send anything!!! What the heck. 😂🙃
Who would have thought using a smartphone to send an email would be so hard? 🙄 It's not my first time to do it but wow using my email template on my phone suddenly makes it difficult!? Gmail can't even be used to put inline photos! Desktop mobile version wasn't working!!! Oh my lord... Even after updating the apps still nothing! 😵
Did you know you can't copy photos into Outlook when composing emails? You can't send any email too if your account is full. Grrr. I should have used Yahoo mail but it also doesn't allow me to put images inside the email! And then it seems all of them have file size attachment limits. What the frigging frick. 😵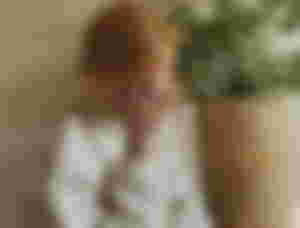 Of course I advised the secretary that I was having some issues with the photos. And then she told me not to worry, and that there's no rush. What the... 🤔 Why'd she try to call me hours ago then?
It was already 4:30 pm and I still haven't been able to send any email. At that point I was getting frustrated. Had to compromise the aesthetics just to be able to send something!
Had to do take a break too and do some deep breathing to stop getting agitated. Stress is bad for the health folks. Whew. I couldn't even eat until I finished everything! Ugh.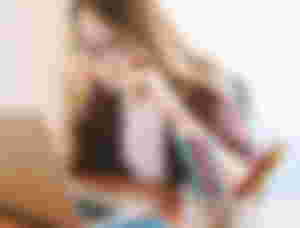 I was only able to finally send the email, albeit unsatisfactorily, around 7 pm. Goodness gracious. If I was the customer I would have asked the details from someone else. Who knows maybe that's what they did because I was so slow! 😭😭😭
Can't really do anything about that. I did my best to send it as fast as I could. The person who sent me the files also did her best to send them to me. What else was there to do but just let it be. 😫
I didn't want to wallow in self pity and negative thoughts for too long so eventually I just prayed for it. Whatever happens I did my best anyway. It's up to God or the universe to make the next move.
On another note, I'm still excited for my plan to buy my own house and lot in the province soon! Ahihiii. As mentioned in several microblogs, I have done my research and I will really buy there! 😎
I know I can buy one very soon! Yasss! ❤ And then I can also go abroad, work and travel plus meet a reality TV show star! Oh but at least that is my plan. 😆 Who knows he might be there when I drop by.
No I will not get an appointment before I get there. I will just walk in their office and see if he's there so I can have a photo with him. 😂😂😂 Otherwise I will just ask them some questions about the job and such. Hehe.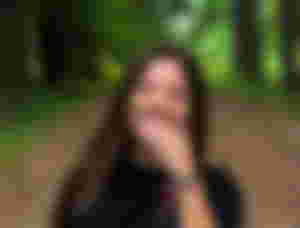 Ah it's free to dream. But before that I need to buy a new smartphone and computer so I can work properly in my new and upcoming job! Grrr. Can't even fill up and edit all the files on my phone.
At this point I'd rather just print all the job requirement forms and manually submit everything to the office in Makati City. Hey at least I'll be able to travel a bit far again. 😅 We need to get out of the house sometimes too you know.
Yes folks my other career (that I did an OJT for) will be on hold for the meantime. Right now I have decided to accept that international real estate job offered to me last year. I mean, come on, the job was the one that kept coming to me and I'm the one who didn't want it few months ago. 😂 Imagine, two different people offered me the same job! 🙊😮
Sometimes our thoughts and desires plus the universe/God is funny. Everything moves in mysterious ways. 😏 It's best to really keep an open mind to everything because our wants are sometimes not attainable for some weird reason.
Life can lead you to another way even if you want to go somewhere else. At times it is so annoying like we don't have free will to do what we want. It's all a lie folks! We have no free will! 😂😂😂 That or what we want might not be good for us so something prevents it from happening. Oh well.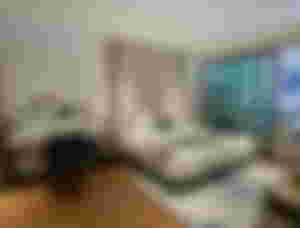 So yeah I'm back to the real estate industry. Fine I will keep working here. As long as I can go abroad this year and buy a house and lot I will be fine with it. Oh my goodness I am feeling so giddy at the thought of it. Hahaha. Lord I am ready to receive the millions of money! 😂🤑 Come on down!!! 😆😃❤
Nevermind if I spent the entire day today "working" and getting frustrated if I can get my commissions very soon. (Like tomorrow? 😆) Woohoo yes Lord, make it happen! Hahaha.
Anyway, hope your day went better than mine. 😊
XOXO,
* * *
All images from Unsplash unless otherwise specified.
Not a member of read.cash yet? Click here to join us so you'll have some Bitcoin Cash too! Let's microblog on noise.cash as well!
Sponsors of LucyStephanie