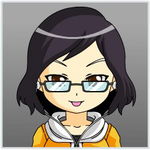 August is our History Month, found out about it on my 3rd visit to Manila this year. As such it is only fitting if we write something of our past that we can be proud of. You might think, "Oh history is such a hard topic, bla bla bla," but everyday we take part in it. Everyday we do something that goes down to history as long as someone writes and appreciates it.
Philippine History does not mean you have to become famous and known by everyone. As an ordinary citizen we can take part and share what we know to the world. So to make this challenge easier, these are my suggestions on what you can write about.

According to the National Historical Commission of the Philippines (NHCP), this year's theme is "Celebrating #VictoryAndHumanity."
Our celebration gives special attention to our pre-colonial ancestors who exhibited victory and humanity five centuries ago and how they inspired Filipinos throughout generations.

- NHCP
But of course we can write anything here in read cash. Whichever you feel like writing, go for it.

♦ Some guidelines to consider:
If you will seriously write a historically rich and fact-based article, here are some reminders to make your writing better.
Do a bit of online research. You can also use books and trusted/reliable people as source of information. This is to show proof or truth of the information you will share online. Di po tayo mga chismoso/chismosa lamang, hehe. Dapat may katotohanan ang ibabahagi natin at hindi fake news. Check din po tayo kung may news article tungkol sa topic natin, atbp.

Don't just copy what other people wrote without giving the source, that's plagiarism. Wag po kokopya sa iba nang di sinasabi kung saan galing ang kinopya natin.

Always specify where you found the image or information if it is not your personal experience. Google is a search engine and not a specific website so kindly indicate a better and specified source.

Sino na ba ang nakapagbalita tungkol sa lugar, bagay o pangyayari na ibabahagi mo? Ang Manila Bulletin ba? Mula sa Philippine News Agency ba, sa Britannica Encyclopedia o saan? Yun ang ilagay mo yung mismong tao o kumpanya na nag-post, huwag lang Google, Bing, Facebook, Twitter, etc. Be more specific. Dapat laging nakalagay pati link kung saan o kanino natin nalaman o nakuha ang impormasyon.

Pwede rin naman, "sabi ng lolo at lola mo". O kaya, "ayon sa history teacher mo..." Ganern talaga kung walang ibang reliable source. Haha. Basta may pinanggalingan.

It is up to you if you'd like to tag me or not. If you do then I'd be happy to read what you have to share. Perhaps I can even write a summary or feature article of the best ones I read.

You can write it in Filipino or English, it's up to you. Whichever is easier to use and express your story or opinions, that's what you use.

There is no deadline. Feel free to write even after August. Why not right? There are so many topics we can write under the sun. Haha.

♦ Suggested historical things to write about:
I know some of you might be thinking, "Oh what will I write about? I don't know anything about history!" Hey don't give up so easily. You can write almost anything actually, history is whatever we do or hear everyday! Tell us something we don't know yet. Share your opinion on popular Filipino things. Write about anything Filipino. Need examples? See below.
Like my Manila, Quezon City and Taguig travel blogs, you can write something about any historical or notable places you've been to. Share a little bit of what happened to the place/location in the past. Kaya nga po history kasi nangyari noon. Hehehe. Kaya naging historical place kasi may mga trahedya o magagandang bagay na nangyari, atbp.
You can choose anyone from Luzon, Visayas and Mindanao! We have so many dead and alive heroes and only those famous ones are known.
Maybe you have a small town hero in your barangay, you can share their story too! If your cousin is a frontliner, well they are heroes too! Do you know about the grandpa who planted a mangrove forest in Leyte? Even if you personally know him or not, you can write about stories of people like him. If you want to write about a heroic pet, sure why not? You see, there are so many good Filipinos and their deeds that we can share to the world. All of that is related to Philippine history.
Who is your favorite Filipino hero and why? We all have our own favorite/s. Most of us like Jose Rizal, others Andres Bonifacio. Feel free to share who and why you like your heroes.
You can even write about your parents because they are OFWs. Write about that friend who saved you from a rabid dog or poisonous snake. Or you can write about Hidilyn Diaz because she won the first Philippine gold medal in the Olympics. So many historical people to write about, so little time! Haha.
There are many old Filipino movies worth writing about. You can write about movies of Jose Rizal, Manuel Quezon, etc. Any old Pinoy movie will do too. Diyan pa lang di ka na mauubusan ng topic di ba? Haha.
Most commonly reviewed are those by Lino Brocka and Ishmael Bernal, but how about those from the older or later generation? What makes those movies a good addition to our movie history?
How about that historical event you attended in the past? Did you join any noteworthy Filipino events like Dinagyang festival or Translacion? Did you see someone get nailed on the cross during holy week? Or you can even do a review of the past and future online lectures/webinars by NHCP this month.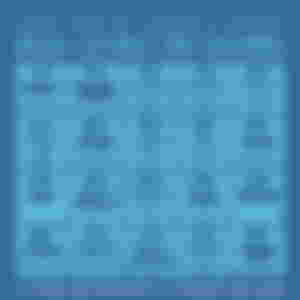 You can see the entire calendar of activities here if interested.
Are you part of any of the many tribal group or indigenous people here in our country? Do you have customs and beliefs other people may not know? Does your family have it's own practices in doing certain things? Well those are all part of our historical culture.
The way we live is not always the same even if we are all inside one country. The way we speak, create art or even cook things are not the same with others. Why not share those differences to the world?
Are you an 80's baby or older? Did you grow up in the 90's or 2000's? What do you love about the Pinoy culture back then? What were your favorite Pinoy pastime, movies, music or fashion/make up trends?
You can even write about which era you would love to go to here in the Philippines. Would you like to go Jose Rizal's time or when the Spaniards first landed in our islands? Would you like to go back during the Japanese occupation? Or do you have stories told by your grandparents on how they lived back then?
See there are so many things to write about when we talk about our past... You can choose one topic, that's fine too. You can also fill the whole month with Filipino history articles and still it won't be enough. Hehe. Kahit ilan pa yan di ka na mauubusan ng topic Philippine history pa lang. 😁 Who says we need any other prompts kung history pa lang ang dami na nating masusulat di ba? Hehe.
* * *
Have you decided which one you'd share to the world yet? Do you have other Philippine history topics in mind? Feel free to express yourself so we can all read about it. Let's celebrate our people's history and culture by writing about them.
XOXO,
(Lead image is NHCP's Facebook Page cover photo.)
Related history articles:
Not a member of read.cash yet? Come join us!
Sponsors of LucyStephanie