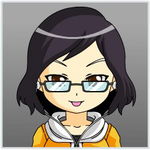 I saw a picture the other day on noise cash and remembered the time I became a personal assistant (PA) to a rich couple. Oh my gosh I didn't quite enjoy it but the food and ambiance was okay. Come to think of it, that happened a few years ago in September too!
It could have been an opportunity of a lifetime for a real estate agent like me. Why, I would be rubbing elbows with rich parents! Well it was a 16th birthday bash of an affluent couple's family member so of course many parents would also be invited. However there were more teenagers than adults. Oh dear. Anyway, I went there as a PA so I guess I left my business sense at home. 😆
🔸 How I Became a PA
I have never been a PA in my entire life until that moment. No I have never thought of being anyone's assistant. The thought had never crossed my mind until I was asked to be one. Not sure why this certain US based couple I know thought I'd make a good PA a few years ago. Maybe they didn't have anyone else to help them?
They told me they'd pay me but I kept giving them excuses like, I don't know how to be a PA and such. Well it's true, I didn't want to disappoint them and didn't really know what I would be doing as one. Actually they told me about it several times, like months before but I refused. I kept telling them I don't know how to be a PA at all.
A week or so prior to the event they offered the PA gig to me again. I don't know why but they sounded insistent within a couple of days. They offered me P5,000 for an afternoon to evening gig. Whoa, that's $100! 😲
Since they really sounded like they needed my help then of course I went ahead and accepted the offer. Dang if I was gonna pass that up when it was being given easily. That amount is not easy to earn in just one day you know and I'd be given it just by being a clueless PA for a day? Must be half the US rate for a 1 day PA job huh? 🤔 I dunno.
Even before that, they wanted to hire me as a sort of virtual assistant or social media manager. I'd be posting for them on forums and such to sell the products they were selling. Come to think of it, maybe I should contact them about that gig now while I wait for my OJT to start huh? 🤔
🔸 What I Did as a PA in the Teen Birthday Bash
I went there way before the event started. I don't remember the time anymore but the remaining pictures in my phone show past 2 pm onwards. Must have arrived earlier than that.
The couple who hired me was staying at a 1 bedroom suite in a five star hotel. Went there and accompanied madam while she waited for her make up artist. Well I was there to keep her company in the room maybe. Her husband went out while I stayed in the suite with her.
For about 8 hours or less, I was with them and saw the preparation until before the party ended. Was able to witness a bit of the family drama too. The entire family (or clan perhaps) was staying in other suites which they also visited so of course I had to tag along.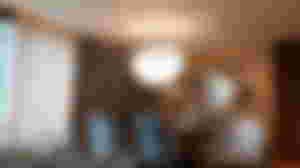 Madam even introduced me to some of the family members but I kinda felt shy being around them. I kept thinking why they hired me to be the PA. 😅 I was just quiet and did not talk much to anyone unless spoken to even during the event itself.
I'm actually hesitant to share pics of the venue hall. Someone might see it and report me to them if they see this hahaha. Might as well share just a few pictures of the minor details. All I can say is the overall décor was too extravagant for my taste.
Let me just share the hotel lobby decor instead. Look at this thing of beauty. 😍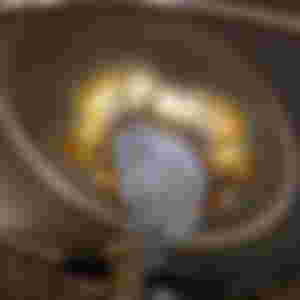 Anyway the event color scheme was red. The venue had lots of red roses and everything was almost intricately designed. The event planner/stylist must have been popular and expensive but I think it was too much though. I like Baroque designs but the event styling was over the top. For a 16th birthday party it didn't quite look like a debut but it was probably close enough.
Who would celebrate their sixteenth birthday in a 5 star hotel and invite an entire class or more of her schoolmates from an all girls school and also students from an all boys neighboring school as well? I mean even the parents were invited! Ah, only the affluent people could do such a thing.
For sure it could also have served as a networking event for adults but sadly I didn't participate at all. I kept to myself and didn't mingle with anyone except the couple I knew. Wrong time to be an introvert eh? 😅
Of course there was also a photo "booth" and high tables outside at the waiting area of the event hall. While we waited for the venue hall to open, we were served finger foods and refreshments. Mmm I remember it tasted really good by the way. Haha.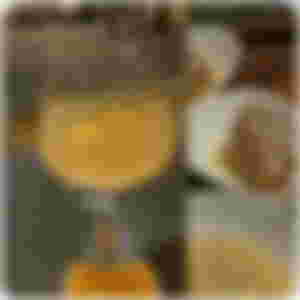 I even sat with some of the parents on one of the couches while most of the teens gathered and chatted around several standing tables. Hey I could've striked up a conversation with the moms or dads but nah. Didn't even give anyone my business card. Ugh. As I said, I left my business sense at home. 😂 Maybe this is why I'm still not rich yet. I did bring my creative side with me though. I was just feeling like an outsider looking in.
This was held in a five star hotel after all so it would look as ritzy enough as it should. Once we got inside the venue hall though, I saw the sparkly shiny things. I didn't think it was elegant because it was overdecorated for my taste.
Ah I know why I wasn't a fan of the event details. The entirety of it was too much. One could only appreciate the smaller details, like this one. Looks elegant and simple right?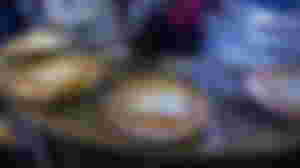 Eventually I found out the design elements might have something to do with a certain Disney princess theme. Still the decadence of it all could be seen all throughout the place.
And then the program started. What did I do as a PA? Well... Actually I was told to hold madam's handbag. That's all I ever did. I held on to her bag like it was something valuable. Uhmmm. 🤔
(At the hotel lobby I did momentarily forget about the bag and left it on a sofa until they saw me and called my attention to it. I was looking at a property booth nearby and then chatted with the other agent too. See below. Wrong time to be a real estate agent huh. 😆)
Going back to the event... I was also instructed to hand them tissues if they started crying. However, as a clueless PA, I didn't know where I should sit or stand to be invisible yet present.
If I was to hand them something to wipe their tears but I was sitting/standing at a distance I'd be visible to everyone. Uh, duh hello clueless me. I just stood around in the back with other non-guests but invited people. Good thing I was wearing black and red. I only hope I blended in the background. 😆
I did tell them I didn't know how to be anyone's assistant. 😅 It was the first time I've done it and there I was fumbling and doubting myself on what to do. Certainly felt insecure about it. Thankfully the couple is kind and always nice and never treated me badly.
Eventually someone gave a birthday speech (or something, I forgot) onstage then I gave madam some tissues later on after they seemed to have settled down. 😅 Goodness gracious. Now that I think of it, maybe I should have told them to wave at or call me when they needed me. How was I to know if they were crying when they were all facing the stage huh? I was also watching the stage and not them. 😆
Now that I think of it, if they had offered me a photography gig then I'd probably be happier to go there even with just my smartphone with me. But of course that might cost more maybe? Hahaha I have no idea. It would have been totally different if I was hired for that. Oh well I just took random photos in there like this one.
Anyway without them even telling me I did try my best to take various pictures and videos before and during the event. (After the birthday party I sent them all the best pictures and videos I took. They even used one video clip and edited it on an app and posted that on their social media acct. Haha. Well at least someone was happy with it even though I felt I failed being a proper PA.)
As it went on, it began to bore me. There was even a mini concert by a teen celebrity (I am clueless who, forgot the name). He was singing and dancing and of course serenading the birthday celebrant. Certainly that party was not for me as during one of the songs, the teenage girls screamed their lungs out and such. Oh boy. I decided to get out of the venue and stay outside where the "lobby"/ waiting area was. I just hung out there for a while and did some photo editing. Also uploaded some of the photos I took.
After some more speeches maybe and whatever else happened, I think I was allowed to go home before the party ended. I already forgot the details but of course I remember they paid me and then I went home in a taxi. 🤑 Got the money to pay for it so why not go home in one even though it was expensive for me. 😆
The venue was far from where I live. If I took the everyday public transportation it would take me almost two hours to get there even if I ride the MRT. Good thing it was already late in the evening with no traffic so I got home faster. Might have cost way more when riding a taxi if it was bumper to bumper.
Up to now I don't really understand what I was there for. I felt like I didn't serve well enough as a proper assistant. 😅 Lord knows why they really hired me but I hope I was able to do things they were happy to have paid me for.
Never in my wildest dream did I ever think of being in any rich people's party actually. But anyway I am thankful I was able to go to various places I wouldn't have been to just by being a real estate agent. I know I wasn't really a guest there at all, still it was an experience to remember.
Have you also been to a party of anyone with plenty of money to burn? How would you describe it? If you haven't been to one yet then I hope I shared a bit of insight into their world.
XOXO,
* * *
All images in this article are mine.
Other slice of life or related articles:
Not a member of read.cash yet? Come join us! Let's microblog on noise.cash too!
Sponsors of LucyStephanie