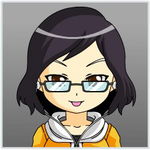 Let's not wait until you also experience noise issues in your area. Better to prevent neighbor altercations by taking action now. All of us can avoid being a loud nuisance to others by doing what I will share below. In case you're already experiencing it then we're in the same boat.
I've had a noise/neighbor problem for 3 years and it's not funny at all. If you haven't read about it then feel free to visit my previous articles. You can start on the first part of this post: What? There's a Noise Pollution Problem in the Philippines?
If you've already read all previous write ups then let's proceed.
Most of what I will share is just common sense but sometimes we need to be reminded of these. Neighborhood sound problems can be avoided if we do the following:
There are people who have low tolerance to noise. Not everyone is "immune" to loud sounds. Not everyone cares if others are being noisy too that's why we should be mindful of others.
My sibling is more sensitive to noise than me but he doesn't do anything serious about it. Sad but true.
For example, there used to be noisy kids who don't even live in our building but keep playing around here. That wasn't bothering me but it always bothered my sibling. 😅 Even if he kept telling the kids to get out of the building and stop playing here, those children began to hate and annoy him more instead. Tsk tsk.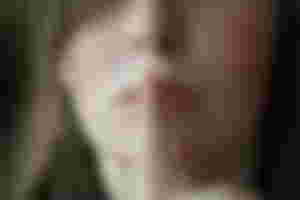 Again, it all comes down to respect. Not only should we adults respect and be concerned of our neighbors, we should also teach our kids the same thing. Children should play outdoors and not indoors. However due to the pandemic, they aren't encouraged to play outside anymore. Sad. The good thing is, those noisy children don't play here anymore since last year.
What happened to us can be summed up to this: Noisy children out, noisy smoking adult neighbors and their chickens in. 🤦‍♀️😡 I've gotten rid of the smoking and noisy adult problems. All that's left is the rooster issue.
I have been doing more to get rid of this chicken problem but it is taking too long. Why? Because of lack of implementation and maybe definite rules/laws/penalties against violators.
Again all of the neighbor problems we have wouldn't be a problem if people had more respect or even consideration to their neighbors.
It's okay to make noise but do it in the right place and time. However when we're at home I know there are many situations when we just want to be noisy. For example, if you live close to your neighbors and you're happy and want to sing and dance with the music, you can do so but no need to make it so loud. You never know who's sleeping or doing something important. Don't be too happy while you make your neighbors suffer.
If you want to fight with your spouse and would like the whole world to know, well then go ahead and be noisy. For sure people will enjoy listening to your lovers quarrel. 😂 Seriously though, it's stressful listening to couples who are fighting so if you can keep your voices down I hope you do so.
I consider the above two as minor inconveniences but if it happens too often then that's noise pollution. Oh wait, can you hear the terrible chickens cackling again? I can hear one or two chickens they put near the kitchen windows. Lord knows what kind of brain these people have. 🙄
Anyway if you live in a place where homes are next to each other then you must not be too noisy. For example, if you'd like to learn to play drums you will buy a drum set right? However if only one to three walls separate your home from your neighbors then they will definitely hear every drum strike you make! Omg, do you know how loud music instruments can be? 😅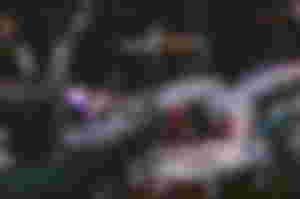 This means playing at home is not the right place to learn drums, etc. It takes time to learn how to play instruments properly so you should not do it at home if you are in the situation I mentioned. The only solution to this would be to make a sound proof room, move to a music studio or maybe even find a new home.
Another example is, you started a furniture construction project. You want to do-it-yourself to save money. Of course you will have to hammer nails and saw some wood and such. If you will make it at home and you don't inform your neighbors beforehand then of course you will be a nuisance to them.
Making furniture is a noisy endeavor so you better find a different place to make those instead. Find a place you can turn into a workshop that's far from residential areas.
There is an appropriate place for everything so before you make any noise please consider your neighbors too. Homes are where we usually rest and relax. So if we need to do something loud better do it in a more appropriate place instead.
Some people just don't say anything if others are being noisy that's why the guilty parties are usually unaware they are being bad neighbors. It is best to speak up whenever you are bothered by any noise. Don't allow yourself to be disregarded or scoffed at especially if it is a regular source of stress. This is to prevent mental and physical health issues that may arise from constant noise exposure. Noise pollution is no laughing matter and not something to consider lightly.
Don't be like me. I've been super tolerant of all the rooster noises that it took more than 3 years including the pandemic situation before I did anything. I only really started writing about my neighbor problem online in July this year. Imagine how long I've been tolerant of these people. Ugh.
Again, don't be like me, don't keep it in too long. It is not good to be angry for a long time.
This is what I did when it became a safety issue. If you feel that speaking out will be dangerous then do not hesitate to contact your local government officials like I did. Maybe also contact the police if it's a threatening situation.
Some people just don't know they are doing something wrong even if you tell them about it. That's why it's best to eventually let local officials deal with them instead.
Locally, the process usually starts with informing the purok leader about the noise issue and then the barangay. However since I don't know the former I went straight to the latter. Haha.
This is one of the ways to help more people become aware of this seemingly insignificant problem. If you also have such petitions in your area then go ahead and sign it. Or you can also make one and when it reaches a certain number of signatures you can then present it to your local officials and government agencies for them to do something about it.
Here in the Philippines we also have online petitions for various causes. If you're a fellow Pinoy or an expat living here, feel free to join and sign the petition against noise pollution.
If you add your name to it too then this will help regulate the most disregarded problem here in our country. Yeah bold claim but living here and experiencing it makes me say it like it's a fact. Nobody seems to care about people bothered by excessive noise. It's time we change that.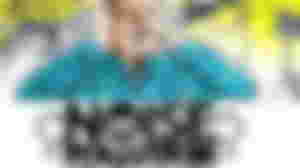 Signing this does not end the problem but it is one of the things we can do. Feel free to share it to others too!
As mentioned in my previous article, we already have two house bills (HB) on noise pollution. I'm actually happy to learn about it. Those bills have lessened the work we need to do regarding this problem. Haha.
This is something many of us should do more often: Let us air our grievances to the people we elected in congress. Why did we even vote for them if we do not let them help us? We should make sure to contact them so our taxes don't go to waste.
During the recent online meeting of the House of Representatives on Sept 8, the two HB creators (congressman/woman) said the following:
Cong. Tupas said... exposure to noise has also been associated with a range of possible physical effects, including colds, changes in blood pressure, other cardiovascular changes, increased doctor/hospital visits, problems with the digestive system, as well as general fatigue. He said the Philippines is among the countries that lack a national policy and regulation to combat noise pollution due to lack of methods to define and measure it, as well as the difficulty at controlling it.

Moreover, Congw. Tan said her bill resonates across issues and domains of public order and safety, public health, and ecology as it stands on the policy that recognizes noise as one of the top environmental hazards to both physical and mental health, and well-being of every person. 
This is why they created the bills in order to help reduce this bothersome problem. Let us do our part in helping to regulate this issue.
How? Aside from the above 5, let's contact and follow up on the bills consolidation. Or just ask any update about what's being done. We can help make it a priority through the following:
Contact and follow up the Committee on Ecology via email: hrep.ecology(at)gmail.com (Address to Hon. Glona G. Labadlabad - Chair of Committee on Ecology. Attn: Atty Dilbert N. Quetuliuo - Committee Secretary)

Contact and follow up the Committee on Ecology via phone call or by going to their office:

3/F RVM Building, House of Representatives, Quezon City. Telephone number: 8931-5001 local 7136. Telefax number: 8931-5346.
For good measure I think I will also contact Batanes Rep. Ciriaco Gato Jr. and Manila Rep. John Marvin Nieto who are in charge of the consolidation of both HB. Also, even the bill creators.
I've already sent the emails, next will be the phone calls so someone can see those emails. If any of those were sent to their spam or junk mail box then calling them would definitely make people see it for sure.
Nothing will change if we do not take any action at all. No matter how seemingly futile it may be, at least we should do everything we can to solve this problem.
* * *
I've done all of the above because I've had enough of the noisy roosters and rude neighbors. How about you? Which of the above things will you be doing or have already done?
XOXO,
* * *
All images from Pixabay except otherwise noted.
Not a member of read.cash yet? Come join us! Let's microblog on noise.cash too!
Sponsors of LucyStephanie