Don't let the Ugly in others kill the Beauty in you
Date: 26th April, 2022
Tuesday
Hello friends. Better morning for everyone. Some of you are awaken already while some others are in deep sleep. It's ok as the notification icon will remind you that I posted something for you. You can have it whenever you come back. Well for now, I have you people who are listening me. So allow me, the host of you to welcome to another topic to discuss. It actually clarifies that today's topic is based on human behaviours. You, me and everyone else, we all have a decent behaviour that glorify our personality. That describe the nature of you, the person you are. Sounds good? We, the human beings always feel motivated from different kinds of things. Those inspirations do make an impact on us. It helps us a lot. But sometimes bad influence also affect us. Then we start to change and the ugly side of us comes out. We should avoid that influence must. Otherwise our characters will be judged. If we need to find out the problem, we need to dig deeper. So here we go with today's valuable topic.
Topic: Adopt good things from others, not bad.
We always like to copy. We mimic things around us. Maybe knowingly or unknowingly but we do. We take lessons, inspirations & motivations from the things around us. For make you understand, let me talk about taking lessons from humans. So obviously when we talk with someone or pass a minimum time with someone, we follow everything about the person. The way that person talk, the way he/she walks around you, the process of working, the personality, everything. Sometimes those behaviours directly shows impact on us. We start adapting their personalities and behaviour. Maybe not 100% but some of it, at least some portions.
Now if you adopt something good from that person then it's absolutely worthy. For example, we learn from our teachers and elders who teach us something great. Or maybe from a motivational speaker who helps you to solve out your doubts & worrying things. Your friends can teach you something good. See, I have no problem with that and it's completely ok.
The problem starts when you start adopting bad things from others. Their influences, their bad behaviours corrupt you from inside and your pure soul is contaminated with the darkness. There is no particular thing to describe but I always point out to each and every thing that makes you feel bad. You start hurting yourself and others too. People will mark you as a bad person which will definitely hurt you in life. They will start avoiding you which will push you more to the negativity. This is not good my friend. This will end your legacy and the beautiful moments of your life. Just imagine, after 10 years, people remind you as a bad guy! Will you be happy with that? Definitely not, right? Now, you need to do something for it.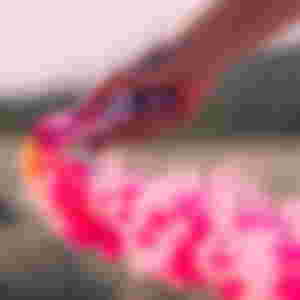 At first, point out those persons who already submerged themselves in those bad behaviours. If possible try to change them too. If that is impossible then try to stay away from them. If you have already adopted something bad which is affecting you, try to abstain from it. Do not think that it is late to change your life. No dear, it is not late. There always remains a second chance. All you need a good call from inside which will change the negative shade of you.
Let your soul purify itself. You have a beautiful soul which is maybe covered with some dust of negativity. Just clear it. Maybe it will take time but in the end it will bring the light to everyone. People will recognize you as one of the best guy who changed himself to spread the fragrance of his/her beautiful soul.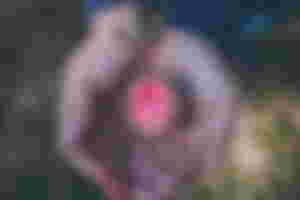 As I said earlier, do not let those ugly behaviours dull your inner beauties. You have more moral deeds than you can imagine. Serve it for humanity and be the one to be followed by others too. Set the example of your stats. From you, people will learn that adopting good vibes from others nourishes our souls and make it worthy.
All the pictures including the lead one are used from unsplash.com

Heartiest thanks to my mentor and beloved friend, @Bloghound for renewing the love & care.