I quickly get Tired
June 26, 2022 warm Sunday to all of my read cash family! The present weather conditions appears to be so perfect, so my grandmother requested that I go to Sogod to purchase food and alcohol for our business, business? Indeed hehe we will intend to begin an independent venture and ideally our business will become solid. Ahhhhh my lunch was extraordinary on the grounds that I made some cleanser of chicken, so my lunch was truly pleasant.
Around 12 early afternoon, I did washed up and after that I list down the things my grandmother requested to purchase.
Ohh hey now folks! I sat tight for close to 60 minutes before I get the jeep. Golly my feet's were squeezing and my back is throbbing, I wouldn't fret that at first however later on, well pause.
So I showed up at 2: 30 pm in the Sogod, ahhh might you at any point envision? However, that is fine, I was simply stressed over the time since I could miss the last clump of the jeep.
So when I showed up, I went to jysmi and get the products on my list. A many individuals are doing groceries, nahhhh I completed the process of picking for very nearly 30 minutes and afterward I held up one more hour as placed my container on the line where individuals are sitting tight for the bill. Presently my feet's were squeezing my back is throbbing, my head harms and my hands are gradually losing strength, but I actually figure out how to be on the line, it was 4 in the evening and I am concerned that I could missed the last jeep.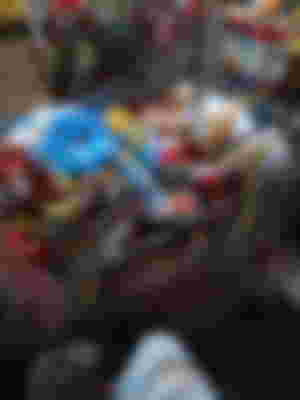 Well beneficial thing it's my move, however stand by!
Where could the Cashier be?
Ohhhh my god! You keep me sitting tight for one more moment?
She was away for right around 10 minutes, everybody on my line is irate on the grounds that you know stand the entire time, so tiring.
Happy shes back, I can't help thinking about the thing she was doing. That's what I grasp however they ought to likewise comprehend what is going on in light of the fact that it's rarely so natural.
Simply glad that toward the finish of my process still there's a jeep. I returned home in harmony. At the point when I returned home we then, at that point, began to organize the items in general, similar to cleanser, milo, milk, cleanser and anything can be found at home.
I simply trust that our business will grow up and I trust my neighbors won't be furious to us since one of our neighbor is selling as well, I genuinely want to believe that I will not hear a word that would make us feel bad.
So I surmise that will be all, I was simply sharing to you what occur on my evening and haha I am worn out.
Trust you folks are accomplishing something beneficial, remain sound and great.
Our sound is at our main concern, so for good, when they say wear facemask, we ought to wear, it is likewise for our own security. Despite the fact that I am drained, I still mange to be alright.
Well is this since I am pregnant? Perhaps.
What about you? What causes you to feel so drained?
Hello, how are you guys here? Hehe shout out to my one and only sponsor, thank you so much for the support and blessings. I'm sorry I am not so active here I was just so busy, but i will be better here since i badly need an income and I am very much interested yo read your blogs!
SALAMAT ❤️