Charm is Deceitful, Beauty is Vain
Indeed, we may have different definitions of beauty, but we can't deny that beauty can be someone's power. Beauty is an advantage although we know that personality matters.
________________________
I have a boy bestfriend, he is kind, popular, sporty and intelligent in terms of politics. What I don't like about him is he is a kind of a boy who can't live without girlfriend. I have mentioned before that I transfer in private school when I was in fourth year Highschool. I also said that it is not so hard for me to cope up with the new environment, since many of my friends also transferred there, and one of the "friends" that I am talking to is him.
In our former school he have a girlfriend, but when we transfered there I found out that they already broke up. It is not so sad for him, as after a month he already have a new girlfriend. He is lucky in his new girlfriend, a very kind, feminine and shy, I think the girl give a positive change to him, he became loyal.
When we turn into college; guess what, I'm surprise that we are still schoolmates, and what's more surprising is that we take the same course and classmate again. We was like meant to be together in school life(lol). So we are enjoying our first semester in college, until we met this beautiful girl named Jezzel(not her real name), she became our classmate, and our group of friends became close to her squad. My boy bestfriend keeps on talking at her, until we observe that they became close and sweet to each other.
There was a time when we are sitting in a bench, when her squad approach us, asking;
"Is there something between your bestfriend and Jezzel?"

"Oh I thought it's only us who observed it. But none, you don't need to worry about the boy, Jay(my bestfriend) already have girlfriend in other school"

"That's good, because Jezzel's boyfriend told us that he is suspecting Jezzel cheating at him. We think that he is refering to Jay"
After that, me and my other friends talk to Jay, we frankly tell him that what he is doing is not right. Both of them have a partner, and they must stop what they are doing. Weeks had passed, we thought that everything is fine, until Jay told us that they are already in a relationship with Jezzel, both of them broke up their own partners and decided to be together.
---
Jezzel is almost 5 years in relationship with her boyfriend, but since my bestfriend is more popular and handsome, it catch her attention so easily.
I also had a conversation with my boy bestfriend and he said "I also want to have a girlfriend who has a good personality, like a simple one. Yet, you know what world I have(modeling), If I go in different occasions, I must bring a girl with a beauty"
---
I don't know why most people keeps on looking a life partner yet blind with beauty of the outside. While there are some who are born with physical beauty yet took advantage on it to get what they want. This may not be the world's major problem, but when we talk about love which is the greatest of all then this is one of the reason why relationship turns out broken.
Beauty is art, and beauty in the inside is the most important. Let us remember that beauty fades; it's the true love and personally that will last.
Have you also hear some stories and have your own experiences where beauty wins over personality?
________________________
Flexing my sponsors, people who guide and support me throughout my journey here. You guys can check them too:)
Ps. Oh my, Thank you so much @Talecharm I just saw a notification from you earlier, about the renewal of your sponsorship, and I'm so happy for it. It's like a birthday gift. GOD Bless to you!
---
Images were edited using Canva/PicsArt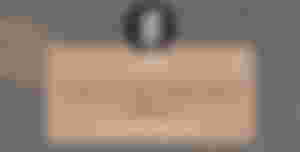 -Ling