It was never too late to found LOVE at 44.
Time flies so fast, it seems like yesterday when I decided to leave my hometown and pursue my career in the capital (Manila). Now while I am lying on my bed I realized that I already spent 14years at the company I am working at. I got so busy and was so devoted to my work, handling Taxation is quite a stressful job especially during the BIR (Bureau of Internal Revenue - government agency for tax at the Philippines). I barely had time for myself and I was even working at home just to meet the deadlines. Yet when pandemic hit worldwide and our country implemented lockdown I came into realization that indeed what matters most is family. I am speaking to my Mother as I don't have a family of my own. Yes, I was still single at 44. Never had a boyfriend since birth, a loyal member of NBSB.
I was thinking maybe it's not yet too late to HAVE a life, isn't it? So I filed a resignation but the CEO did not approve. Instead she told me to have an indefinite leave.
Going back to my hometown.
Maybe some may think I am such a fool for leaving my job in this current situation but I don't care. I am not that stupid of course I have a back up plan. I am prepared.
Staying at home was great, there is no place like home. I love the feeling to be woken up by the crackling chickens, dogs barking. The feeling of fresh cold breeze that touches my face and kisses my skin the moment I step out from the house. Not to mention I enjoy eating fresh foods. Fish that was just caught from the sea and veggies just harvested from our backyard. Ahhhh, this is life!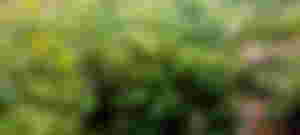 Maybe this time.
It was a boring day when my phone beep. Seems I got a message from my messenger. I was surprised as it came from Jay, one of my childhood friends. Though we have same group of friends we are not that close. It was his cousin who courted me before since we were in high school.
Jay: Hi Ann, I heard you're back, for good?
Me: Yes, I am planning to settle here in our place.
Jay: I am happy to know that, I miss you by the way. Can we meet?
It took me a couple of minutes before I replied as I was hesitant. However I told myself maybe it was just a friendly offer. Yet being me who is not fond of entertaining such things still declined. I told him maybe next time we can meet together with the group.
But Jay was so persistent like he kept on bugging me everyday so I ended up meeting him.
It was a cold day in some time of September . At first it was just a normal conversation until;
Jay: Ann, do you know that I 've like you since we were in high school?
Me: What?
Jay: I like you since we are in high school, no let me rephrase. I have loved you since we were in high school. However I was so coward to confess my feelings and I know you don't have a plan to be in a relationship before. Then before I knew it Anthony my cousin was already courting you.
Me: Ahhhh, I don't know what to say.
Jay: Hahaha it's okay, and I was indeed happy when you decided to turn down Anthony. I even went with the kids before during Christmas caroling just to see you. I was just outside your house Ann. Looking at you from afar. Your house is ( he told me our address and even described our house).
I was a little bit speechless. I don't know what to say actually. I didn't expect that Jay would suddenly confess.

Jay: I know I was such a coward before. We separate ways. Yes I admit I got married but things didn't work out between us. We chose to end our relationship a few years ago. I was hoping, maybe this time Ann. Maybe this time I have a chance.
My heart beats so fast after I heard his confession. I just saw him as a friend before. I did expect he had feelings for me back then. At first I never mind what he says but Jay was so persistent and started courting . I was a moody, hard headed woman but I can see his patience towards me.
Months had passed and before I realized I fell in love with him. YES, you are right for what you are thinking. I finally said YES.
I found love at the age of 44. My boring world suddenly became colorful. Thanks Jay for your LOVE.
Finally, I graduated from NBSB.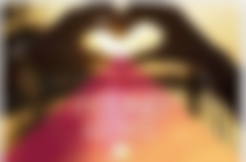 This is the love story of my colleague whom I mentioned in my previous article.
Indeed there is no age for love.
What do you think? I will be happy to read your thoughts in the comment section.
By the way, flexing my generous sponsors. Feel free to visit their profiles as their articles are worth reading.
And of course thanks @bbyblacksheep for renewal of sponsorship and @Carewind for being my new sponsor. All the best and more BCH to you guys.
Thanks for dropping by and have a great day.
You can connect with me here;