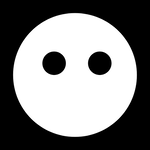 My wallet is not like a big bag and haven't a lot of eggs inside the basket so I will hide the current balance on it. Always remember that I am not here to brag but to inspire.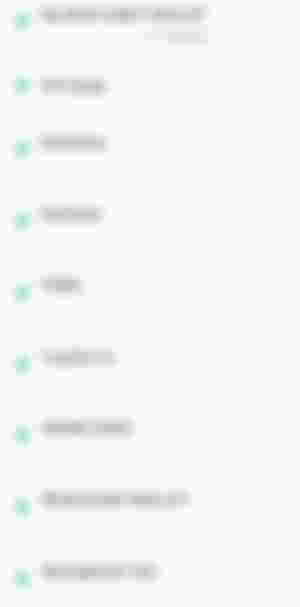 The photo shows my wallet, it is the overview of my wallet and let me tour you on what's the meaning behind those wallets. 
My BCH-USDT WALLET
This wallet is for my hodl and I treat it as my main wallet. I am putting all of my BCH on it and it is one of my important wallet. As you can see, it has two tokens and of it is my CST, I love holding CST tokens since it is paired on BCH and what I love the most is you will receive dividends WEEKLY and for me, it is better than lending it on any lending platforms which has only 4%-12% APY. I think it will also have a better future since is paired on BCH. I am holding CST for almost a month and I had a better experience on holding it. If you want to know how to buy CST kindly read the article attached on this text. Still, Do Your Own Research (DYOR).
$70 Goal
If you are one of my readers, you probably know what's the meaning of this wallet. Since I want to achieve my 1BCH Goal, I used this way as a stepping stone so I'm always motivated in pursuing my goal. As you can see, it is literally hidden. I'm planning to open it at the end of the month and let my hard work surprise me. I hope that I will not be disappointed on its result. 
Well, what I am doing here is my earnings on my readcash will be sent there so I can monitor my earnings monthly. It is quite hard since I also have a $1 goal and my monthly earnings are lessened.
Business
This wallet is one of my favorite wallet because obviously, this is what I am using on my business which is e-loading. As far as you know, I tried to spread BCH awareness on our community and I can say that it is "successful" on its first week but slowly falling because my invites stopped on using noisecash after getting their first earnings. I tried to convince them but they don't want to use it again, I can't blame them since they are still kids and close-minded when it comes to this. Well I still have one invite, my sister. She's still using noisecash. 
DeToken
Well, this wallet has only few cents because I lost all of my capital on that platform. I realized that it looks like a gambling site so I'm not going to use it because I'm not ready to lose a bunch of BCH. Well, the decision is always yours and don't be discouraged when you lose something because it is part of the process and it is very important to us so we will learn and avoid the mistake you've done on the past. Risk what you can afford to lose.
HODL
Well, this is my wallet before but I am not using it anymore. I used it when I have withdrawn my BCH from Nexo but most of my BCH is on my My BCH-USDT WALLET. I can't delete it for an unknown reason.
Lazyfox.io
Well, this is my wallet in lazyfox and so far I am having a great experience using that platform even though I always missed a lot of tasks because the other users are too fast to apply and submit their solution. My earnings in lazyfox are spent on random events but I usually used it on my business.
For the users who haven't known lazyfox, it is a platform where you can earn BCH by doing simple tasks. I don't know if we can consider it as a faucet but i heard that it is. If you want to join, click here.  (There is no referral here)
NOISECASH
Obviously, this wallet is for my noisecash account. I created this wallet so I can monitor my earnings but lately, I realized that putting it on my bitcoin dot com wallet makes me spending more fees when I am sending it on my coinsph so I decided to put it directly on my coinsph accout. I am using my whole earnings in noisecash on my e-loading business that's why I used coinsph.
READCASH WALLET
Well, I am obviously using this wallet on my readcash account. I imported my seeds and used it on my bitcoin dot com. All of my earnings in readcash was sent to my savings and monthly goal. I am also using it to give an upvote to other users that resulted on having a diamond badge.
Savings (January 20)
Lastly, one of the important wallet for me. This wallet is created for my $1 challenge when I am saving $1 per day. This goal was started last January 20 and I am still saving until now. Like what I said, I am fully committed for this goal and I will do this for long term as long as readcash is functioning. I will do my best to continue this goal unless I became busy on my college days.
CLOSING THOUGHTS
I am using different wallets so I can monitor my earnings on every platform that I have. Since BCH has a low fees which is almost nothing, I'm not worried about using different wallets and send it one-by-one. The decision is always yours and it depends on you if you will do the same. 
Before this article ends, let us all welcome my friend(@Villadiego23 ) who joined readcash yesterday. Read his first article here entitled "Affluent lifestyle: The top secret to become wealthy" It is worth to read! Kindly support him.