Howdy folks 🤠 how are you all today? I didn't come online to readcash for most of today and when I eventually tried to open the website later in the evening, it wasn't loading with my usual browser and when I tried to use brave browser, I saw a "404 server error" message. To be honest, I thought that was the end of readcash 😆 but I remembered something similar has happened in the past (more than once).
I was able to access the site after some minutes and that was when I discovered the issue started since morning, I guess they were trying to fix it and it took more time than required. I also noticed that a few articles were published today (I'm not surprised, considering what happened) and some of those that published did that later than their usual time of publishing.
I was reading Ate Jane's article a few days ago where she talked about the need to pace yourself and I could relate to a lot of what she talked about, it's what inspired me to write this article and this was not actually what I planned today but I just realized a couple of things after reading Jane's article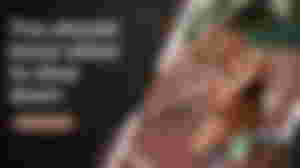 I have been seriously demotivated since the beginning of this month, especially when it comes to blogging and coding. These two activities are usually the bulk of what I do daily, coding takes up most of my time in the day while readcash and hive share the remaining percentage but not equally.
I couldn't really put a finger on what's causing it but after reading Jane's article, I realized I actually overworked myself last month. Some of you know I have been talking about buying a laptop for a while and I gave myself a deadline that I should be able to buy one before the end of September.
After setting that deadline, the pressure mounted and I became more serious with blogging on hive and occasionally blogging here on readcash. In addition to that, I was also under pressure to finish a programming course I am taking online as soon as possible before the universities in my country call off their strike and I go back to the university.
All these resulted in me working overtime, I barely did anything else except blogging and coding from as early as 7 am till 1 or 2 am. I actually knew I was being too extreme but I just had to keep pushing, until I got to the last week of September and realized I have gotten the target amount of money for the laptop I had in mind, so I finally slowed down 😆
I am still trying to catch my breath after that month of aggressive grinding. It felt like I did about 3 months of work in just one month and now my body (especially my brain) is no longer cooperating. I'm obviously suffering from burnout and coupled with the fact that I have achieved my goal of buying a laptop, I don't really have anything that's motivating me to keep grinding.
But will I stop? Of course not 😆 I can't afford to quit now, the only thing I can do is to slow down but it shouldn't be too slow like the way it is right now. We aren't robots and at some point, we will eventually get tired and feel like quitting but that usually happens when we suddenly enter into overdrive without accelerating and slowly picking up speed.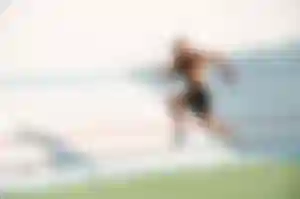 That sudden burst of energy will eventually burn out after a while and you will experience serious burnout that might probably make you regret going too fast in the first place. We are all grinding because we want a better life for ourselves but it's best to do things slow and steady. In the end, it's better to move slowly but steadily than to move fast but occasionally stopping because you ran out of energy, you will go farther when you take things slow.
Thanks for reading 💖💖💖
Thursday October 13, 2022