Happy Sunday to you all, how was it over there? Mine as usual started with church, I woke up around 6 am to a very cold morning that was perfect for sleeping but my mom that was standing over my bed didn't think so, "get up and start preparing for church", she said 😓.
Today was the youth harvest in my church and I didn't expect there will be a trade fair. There were lots of items to buy but I wasn't interested in them, what I needed was food and I ate a couple of them. I bought some meat pies, cake, and fruit parfait while my friend bought some rice and chicken. We were returning from church when my friend started making a call, he was talking to a customer about some goods he has.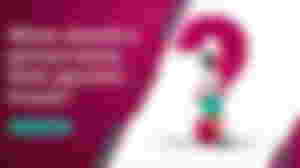 After the call, I teased him and called him a businessman but he reminded me that it's his dad's business, so I asked him when he will get his own and he said soon. He started telling me the need for him to move out of his dad's house and go start fending for himself, I was surprised to hear that coming from him. Why was I surprised?
This friend of mine is someone that usually doesn't take things seriously, if his dad didn't drag him along every morning to his workplace, he will be at home all the time playing video games, his whole life revolves around video games and he spends a lot of money on them. He has spent more than 1 million naira which is the equivalent of $1400 on call of duty mobile game this year alone, and no I'm not kidding.
I have tried advising him in the past to focus on important things and reduce the time he spends on video games but it always falls on deaf ears, so I was a little surprised to see him suddenly talking about owning his own business and being independent for once, which will start with him moving out of his dad's house.
I believe that will be the best thing for him to do and it will eventually help him overcome his video game addiction. He is in his mid-20s and graduated from a higher institution two years ago, he should be planning his life by now and not focusing on video games, and I'm glad he is finally realizing it.
There's technically no specific age for a person to leave their parent's house and start fending for themselves, it's different for everyone and a person should only do that when they are ready but some people don't even know when they are ready. Sometimes it's better to just throw yourself out there into the world and see what happens instead of waiting for the right time which may never come.
The truth is, it's easy to think we aren't ready if we are in our comfort zone. Think about it; how will you know if you can live on your own if you haven't even tried? How will a bird know it can fly if it doesn't leave its nest? How will a baby know it can walk if it doesn't even try to stand? But like I said earlier, it's different for everybody, and what works for one person won't necessarily work for another.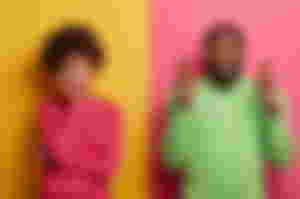 Some people left their parents' house at an early age and became successful but some other people had to return to their parents after doing the same thing because things didn't work out the way they planned. These days, I have seen people as young as 15 years (especially males) living on their own, but most of them (if not all) are into internet fraud which is very rampant in my country.
Some people wait until they have a good amount of money saved up before moving out and I believe that's a smart move, it's better to play it safe and have the confidence to stand on your own before doing so. But I have also seen people that didn't have much before moving out and it worked out well for them, their determination and persistence kept them moving and they eventually got to the top.
There's really no specific age for a person to leave their parents' house but I believe it should be done before the age of 30, I find it weird for a 30 years old man to be living under his parents' roof and depending on them for survival, it's very weird. As for me, I already have plans on living on my own after I graduate from the university, I have had a taste of how it feels like and I know it won't be easy but I'm still going to do it anyway, I'm determined.
Thanks for reading 💖💖💖
Sunday October 16, 2022