Howdy folks 🤠 Happy new month to you all. yes I know it has been a while since I published an article here but some of you know that I have been a lot busy with school activities recently, especially on the aspect of looking for a new apartment. I have been doing that a lot this week and believe me when I say it's very stressful; I always go back home at the end of the day extremely tired and stressed out.
We've tried using the services of different housing agents but what they have didn't meet our standards (my friends and I) and also, the ones they have a quite expensive. But at least we have been able to get a hold of an apartment but haven't finalized the details yet, I can't wait to be done with that aspect and settle down fully in school. Now, let's move on to today's topic.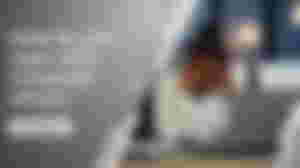 Computers: We all know that working for long hours on our phones and computers can affect our health. From the screen light to fatigue. How do you cope with this stress so you can do it on a daily basis? You could be teaching someone.
This was one of the hive learners' challenges that was done last week but I didn't have time to participate in it, so I decided to write on it and publish it here in readcash, it's quite an interesting topic.
A lot of people believe I'm always on my phone doing one thing or the other (and they are right) but one thing they don't realize is that there are times when I just take a break from pressing my phone and it's not because I'm busy with something in the real world but sometimes, it's because I'm stressed out or simply just bored.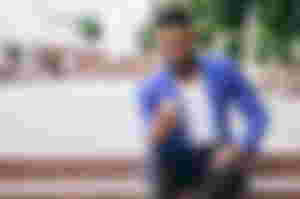 I mean let's face it; doing something for a very long time will definitely become tiring later on, it will get to a point where your brain can't take it anymore and you just have to take a break. I usually don't stay on my phone for a long period of time because just as I said earlier, it becomes stressful at one point. So, what do I do?
Whenever I'm getting stressed from using my phone or laptop, I get up from where I am and take a walk around the house or go out to buy a snack but that's usually an excuse for me to look at something else that isn't my phone or laptop's screen. I don't always go out to buy something (once a day is usually enough) but I frequently take a walk around the house.
Aside from helping me to reduce the stress of being on my phone, it also helps me to stretch my legs and rest my eyes. At night, I don't usually like getting out of bed and walking around the house like someone that has trouble sleeping, so what I do when I'm getting stressed is to keep my phone for some minutes and just close my eyes. That really helps me to reduce the eye strain that comes with looking at a phone's screen at night.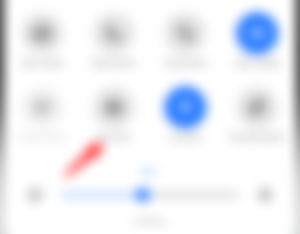 Another thing that helps is to use the eye care feature of my phone. This gives my phone's screen a yellow tint and you might think it doesn't make a difference or doesn't look good but it makes a lot of difference. The usual screen light on most (if not all) phones is blue and that has more negative impact on our eyes than the yellow one. And besides, the yellow one will help you go to sleep easily, compared to the blue.
That's basically how I cope with phone/computer stress. I believe everyone has different ways they cope with stress and some people might have similar ways to mine. I would love to hear about yours either in the comment section or you can create an article just like mine, maybe I will learn something new 😉
Thanks for reading 💖💖💖
Thursday November 3, 2022