I got the idea to write about this after reading @Ruffa article about unhealthy foods. I commented that I recently decided to start focusing on eating healthy and I don't even know when I arrived at that decision but I just know that I suddenly felt like reducing my junk food intake.
I have been seeing a couple of articles that are all about eating healthy from the likes of @FarmGirl (healthy picnic) and @BCH_LOVER (vegetable dish foods) and I think it's high time everyone pays more attention to what they eat.
My friends know me as a person that loves fast food a lot because I am usually lazy when it comes to cooking, so I prefer taking junk foods instead of battling it out in the kitchen. But I guess the one thing that has helped me during my phase of fast food is the fact that I eat lots of fruits, specifically pineapple.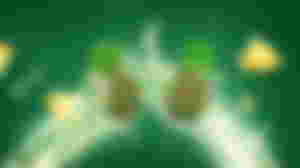 I have always been a fan of pineapple and most times I come across them, I always buy them. My mom once told me that my love for pineapple is high because she ate a lot of it when she was pregnant with me 😆 and I think she's right. Apart from pineapple, another fruit I love so much is banana but I hardly see the ones that are good enough for me (I am picky when it comes to bananas).
I have heard numerous reasons why fast foods aren't good for the body but I have always ignored them, why? They are simply irresistible and very convenient. But while they are irresistible, they are very poor in nutrition and I guess they make up for that by being irresistible (just like a dumb lady equipped with a pretty face and a hot body 😆).
Not all fast foods are bad though, some of them are nutritious but at the same time, they contain a high amount of sugar, salt, fat (saturated), and processed preservatives. In the short run, consumption of fast foods can lead to an increase in blood sugar, binge eating, increased inflammation, and high blood pressure, among others.
And in the long run? Too much consumption of fast food leads to obesity (obviously), reduction in immunity, raises the risk of Alzheimer's and Parkinson's diseases, and heart disease. Wow, that's a lot of side effects for just a few minutes of mouthwatering and mind-blowing fast food 😆 but is it a fair price to pay?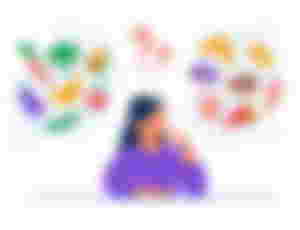 On the other hand, eating healthy has a lot of benefits that you just have no choice but to do it. It offers protection against chronic diseases like heart disease, diabetes, and cancer. It helps in improving a person's memory and strengthens the immune system, your body tends to fight most illnesses on its own without having to rely heavily on medication.
Eating healthy isn't rocket science and isn't so difficult, just taking at least lots of fruits and vegetables is enough to keep one healthy. Frequent consumption of fruits and vegetables does a lot for the body because they contain lots of vitamins and minerals, which are essential for the general management of the body.
The remaining classes of nutrients (carbohydrate, protein, fat and oil) can easily be gotten from other foods and they are what is easily accessible in the world today (especially carbohydrates). But people tend to ignore fruits and vegetables a lot because they are more concerned with filling their stomachs, which fruits and vegetables won't be able to provide unless in a large quantity, which generally requires more money.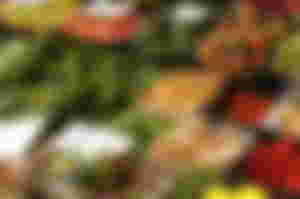 The fact that other classes of nutrients are easily accessible, that's the reason why we have to normalize eating fruits and vegetables. Children don't like eating vegetables but I guess it's because they are not used to taking them from a very young age. I had no problem with eating vegetables when I was young because it's a normal thing for me, I eat them all the time so I grew up having no problems with eating vegetables.
Let's not forget one of the most important classes of food: water. Always remember to drink a lot of water every day, it's very important in flushing out our system and keeping us hydrated. I used to take lots of sodas in the past and I recently switched to water as part of my goal of sticking to a healthy diet and I am very happy I did 😊.
Generally, I am not saying it's bad to take fast food but learn not to do it every time and it shouldn't be a higher percentage of your daily food intake. At least healthy foods should take up as much as 80% of your diet, while the remaining 20% can be given to junk foods, but it isn't a bad idea if you eat healthy 100% of the time 😉
Special thanks to @kristofferquincy for his sponsorship renewal, God bless you very much bro
Thanks for reading 💖💖💖
Tuesday April 12, 2022