The frustration continues; Today is even worse!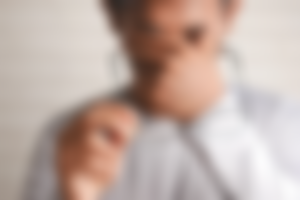 Today was another day full of frustration due to the economy that has gone to hell thanks to a dysfunctional government. I wouldn't go further on ranting on how bad the governing bodies are, I'd simply get to my point and express myself in a bid to feel better. These days I've lost interest in a lot of things and I'm tired of everything and the direction the nation is going. I'm normally not one to care but since it has begun to affect my life and my business in every way, I have to express myself in the little way I can so I can feel a bit better at least for the moment or I may not find sleep tonight.
Fuel scarcity is beginning to torture me due to the environment I've found myself- zero electricity since January and nobody cares to do anything about it. I've said this several times already and it's beginning to look like I'm ranting over the same thing over and over.
Laptop been dead since last night, both phones dead, power bank dead, generator has been out of fuel. If only I could run it on water maybe I wouldn't be complaining. It turns out that only one filling station is selling fuel in the entire city- I'm still on sock leave (a saving grace or not) so I went there this morning and waited for hours with the hope that my turn would come soon. It was almost my turn when they declared that "fuel has finished". Oh lord!
The stress began to tell on me- the frustration from the previous days were still in me and I was simply pushing through- this added to my problems as I had to just return home with all devices dead which is disadvantageous for my business. I would be receiving a lot of calls and should be making some myself. It was frustrating.
There's only one solution at hand- Black market.
It's something I normally wouldn't consider an option, unfortunately the situation has made it the only choice considering that the only filling station that sold fuel in the city had suddenly run out of fuel. Or maybe they decided to stop selling until later- whichever the case may be, the information given cannot be disputed.
I halted the nearest bike man and told him to take me to the nearest black market location. Well, he did. The standard rate for petrol was about 165 Naira per litre. Unfortunately, these guys sold theirs for 500 per litre. Damn! The audacity to take advantage of the scarcity- a messed up country init. The citizens are no better.
I bought fuel worth 2000 Naira, unfortunately the keg that normally gets filled with that amount from the filling station didn't even get to the quarter mark from the black market. It looked like I had bough fuel of 500 Naira and there was nothing I could do about it. After all I signed up for it.
I bought the fuel, asked the bike man to take me to Chicken republic where I bought a medium sized ice-cream plate and two meat-pies. Returned home afterwards, put on the generator, has ice-cream and off to bed I went. I skipped breakfast as I was out of appetite already. This was about 2.30 pm.
The ice-cream didn't taste like ice-cream either. I wasn't myself and till now, I'm still not me. I'm lacking appetite and I'd simply go to bed without having a taste of whatever is available in the kitchen.
Maybe I'd wake up feeling better tomorrow and maybe not. The sunrise will tell.
I know my rant make no sense- pardon me. I'm simply a frustrated man.
Sponsors of Kristofferquincy