Bitcoin cash; the effort no longer matters!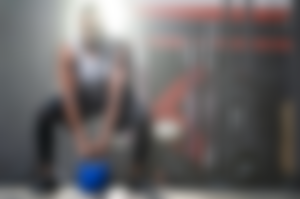 At this point I can say that the integrity of this platform and that of whoever is behind it has completely diminished to a point of no return, it is now at a point of zero trust and accountability, and in the next few months (I'd rather not give exact values) it will all be over.
You're probably wondering what I'm talking about, and a majority can only guess but wrongly. I choose to be vague as I do not intend to turn my comment section to a debate room or perhaps a court house for hearing, I'd rather not.
What does it matter anyway? Barely anyone reads my articles these days, and the few that do simply do it so the favour can be returned.
Names withheld but if you insist, I'd probably mention in my next article.
At this point, I do not care anymore whether anyone reads my articles or comments on them. As mentioned by @pantera, in Few Options Left After Bitcoin Cash Crashed Close To Historic Lows, the views no longer matter. I see articles with barely any views and have zero information to offer do better than articles written based on research and with a lot of views.
It's my definition of zero accountability from whoever is behind the reward system and something called favouritism.
Contrary to popular beliefs about the rewards being random, the rewards are no longer random but deliberately given to a certain percentage who have nothing to offer their readers but complain about how badly their day went and how the flowers in their garden reflects the beauty of nature, and blah blah.
As already stated above- favouritism!
A majority of whom can't differentiate between trading, farming, and staking in cryptocurrency- to them it's all considered trading. Thanks to zero intelligence and inability to open their minds to new ideas.
They lay low in their comfort zone and bask in unintelligence and receive large rewards from 'you know who', thus making them believe their writing is top tier and that they know how it works. Every other person is considered lazy, and when you ask why your rewards are less, they make up the excuse of "not enough interaction and engagement", even when your 'interaction and engagement' is higher than the @randomrewarder's favourite.
Once again, if you request for names to be mentioned, I gladly will.
I have considered the recent downfall in upvotes a deliberate act to torture my effort even when the quality of my articles have improved with a higher percentage of research based articles and top 10's and 5's of this and that, which provides value for the readers as opposed to articles about 'how a water bottle fell off my table and flooded my apartment thus resulting in being evicted by my wicked landlady'.
I see a lot of articles like that and it's just nonsensical. After reading such articles, I ask myself- 'now what?'. Value wasn't added, it was just another day of reading through thousands of zero quality articles because of something called BCH.
In the end, I can conclude that the popular and trending marketing of read.cash comes with the statement-"write whatever comes to mind as long as it's not plagiarized and you'd be rewarded. Rusty can't tell the difference".
A very wrong way of onboarding new users to a blogging platform that began with a high level of integrity and accountability.
Now, nobody seems to care anymore and all we see is zero value and meaningless content.
It would cost me nothing to do the same, and I will as from tomorrow. I'd simply wake up in the morning and write about how I couldn't sleep at night but rolled from one edge of my bed to the other. Don't blame me, writing such articles pay more than writing articles than add values.
I will no longer stress myself to write accurately, neither will I bother to read anyone else's articles since it makes no difference.
Views and interaction no longer matters, comments died a long time ago and each writer/reader on this platform has his or her own favourite. So why bother myself when the result will be the same regardless of effort.
Sponsors of Kristofferquincy