I feel left out in all of it; the weekend escapades, the fun parties, hanging out with friends and all things good. I know I'm am extremely boring person but @Wizo just had to bring this to my attention during a conversation yesterday; it's unfortunate that I can't do anythin about it as it's in my nature to stay indoor all day while working my ass off in a bid to make a living.
I appreciate the kind of person I am; people selective, fun selective, food selective and all things selective; I'd rather have my fun indoor- fun which others consider a boring way of life; though I mostly disagree with this statement but at some point I began to think there's a little bit of truth in this fallacious-like statement. The silence and solitude is preferable especially since I'm being people selective unfortunately this means I don't get to have noisy fun, and party fun... in fact I hate parties.
"I hate the weekends;
it's not for me"
Apart from my beautiful solitude-loving nature; the weekends and weekdays are basically the same for me because there's no break away from what I do, I do a lot of things business related which I wouldn't mention, I only mention writing on read.cash and playing Axie infinity but there are a lot more things I do behind closed doors which I prefer not to talk about. Doing a lot of things at once simply means I don't get a day off, which in turn means I don't get to participate in anything rest or fun related.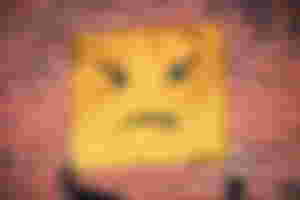 I so hate the weekends because they're like another version of weekdays, if only I could create my own day of the week then we'd have Monday, Tuesday, Wednesday, Thursday, Friday, Saturday, Sunday, and Rest-day, then finally Monday again.
"The weekend hates me
I hate it more"
I've got no real reason hate the weekend apart from the fact that there's no real difference between everyday of the week but I sometimes feel like the weekend hates me more; or maybe I'm simply saying this out of the strand of jealousy within me; me being jealous of those everyday party goers and ballers. I sometimes wonder "when do they work, make money and make a living?", perhaps that's why they are not so financially buoyant since they spend their time on all things unproductive; parties and unnecessary spending every weekend all in a bod to impress friends and family plus according to them "we're having fun". No offence meant as I'm simply stating my absolutely irrelevant thoughts out of sincere logic and without remorse.
My lifestyle may be considered boring at the moment but would be appreciated in the long run when the expected success begins to manifest; when this happens I wouldn't have to explain the reason for my actions, as everything I do would automatically become acceptable and the "boring life" as tagged by observers wouldn't be considered boring anymore as it's all gonna be success "unchained and untamed".
"If only everyday
Could be
Monday"
If everyday was Monday then nobody would point fingers at a certain person for not having enough fun or not having fun at all; I think we all should be so busy that the busy ones should be the ones pointing fingers at the not-so busy persons for not having anything to do and having too much fun.
I hate weekends because I don't have the fun that weekends are meant for; this doesn't mean I should be accused of living a boring life since it's my choice of living as I have the right to live life as I want it provided I'm not breaking any law. I hate the weekends but it's good enough for me.
Thanks for reading my not-so interesting article for today; that's what happens when you write and try to think on an empty stomach.
Toddles!
Lead image from unsplash
Sponsors of Kristofferquincy