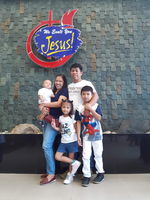 Date: October 3, 2021
Start Time: 01:30 AM
End Time: 3:15 AM
In my two months of being active in this platform, I've seen a lot have written random questions already. And since I am out of topic for today, I thought of writing an article answering questions someone might ask to parent/s.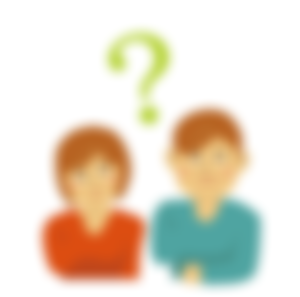 I know that in most of the family, the wife takes care of the budget. But in our case, my husband takes care of it but we both do the planning.
Why?
Before pandemic, I have to travel to the office in a daily basis. And to be honest? I do not bring my or any wallet. I just bring my ID, and 500 pesos budget for that day.
Why?
I've got traumatized when I experienced to be a victim of pocket picker. They are able to take my wallet that has all my cards in it. So since that incident, I told to myself not to bring wallet anymore whenever I am out.
Also, it's been my habit already to put money everywhere when I commute. I have money in my pockets, I have money in my bag's pocket, in my coin purse, and I have money at the back of my phone - in between the casing and the phone.
In my case, all my three kids are via normal delivery cause I preferred normal delivery over caesarian.
Though I took epidural anesthesia on my first and second born.
My first was a very traumatic one. Maybe because I did not expected the level of pain that I am about to feel prior my labor day. I am not used to exploring google or YouTube that time, maybe due to network accessibility as well. I labored for about 19 hours long during my first delivery.
My second is the best experience amongst my three delivery. Even before my due date, my Ob Gynecologist asked me if I wanted to have an epidural anesthesia or some also called is painless labor as well, and I said YES. So my Ob Gynecologist added that details in my admission note.
On my third delivery, I've experienced all the pain from the start till my son came out of my womb. I have a note in my admission letter that I would want to have an epidural but then the anesthesiologist is not available that time. Hence, I have to bear all the raw pain from the start to finish of my labor. I did awesome though cause I know what to do since it's my third already. I know what to do when the cramps are coming in.
I am alone in the labor room that time because the hospital staffs (nurses and doctors) are all busy attending another pregnant woman who has just lost her child. She's just 5 months old pregnant and I overheard in the emergency room that she accidentally slipped in their bathroom. I felt so sorry for that woman.
My first child was born January of year 2010. I was 24 years old by then which means I got pregnant when I was 23.
Yes. But via Civil wedding only.
My first child was unplanned hence we just agreed to have a civil wedding before our first child was born so we won't have any problems with processing his birth certificate.
Of course I prefer church wedding. But then as I have mentioned above, since my first child was unplanned, we decided to have a civil wedding instead. I was 5 months pregnant during that time.
As long as I wanted to have one more, I think I won't be able to bear the pain anymore.
Not only that, considering the current stress level I have currently with my kids plus my husband, I don't think I will ever overcome it anymore if we add one more to the gang.
I currently have three kids - 2 boys and 1 girl, so I think that number is perfect already.
I prefer breastmilk of course. It has multiple nutrients and a lot of benefits for both the mother and child as compared to the cow's milk.
But, I still have a full respect to the moms that gave formula milk to their babies. Even me myself bottle-feed my eldest son with formula.
There are lots of challenges to be able to have a successful breastfeeding. One of them is the body's capability to produce enough milk which is my main problem with my first born.
After we have been discharged from the hospital (a day after I gave birth birth), my body is struggling to produce breastmilk. I tried to manually hand express but no luck. And since I don't want to dehydrate my son, I have decided to give him formula milk.
I somehow overcome this supply problem when I delivered my second and third child cause luckily, my OB-Gynecologist is a breastfeeding advocate. She gave me meds that will help boos my milk supply.
Also, I joined in one of the Facebook community namely "BreastFeeding Pinays". From this group, I am able to learn a lot about breastfeeding. I learned about how to store expressed milk properly. I learned on how to effectively boost my milk supply. I learned about the different benefits of breastfeeding not only physically, but also mentally (emotionally).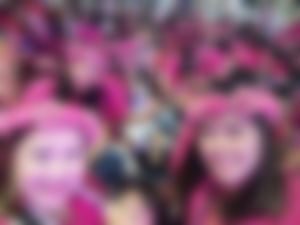 I even joined the Breastfeeding Pinay's organized event called as HAKAB NA (before the pandemic).
Above picture was taken August 2019 at "Hakab Na" event conducted in SMX Convention Center, Pasay City with my tribe "One Cavite Tribe" wearing our uniform for the event.
---
You might want to check my sponsors pages as well. They have lots of interesting articles for you.