How was my journey @read.cash?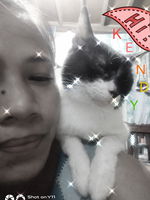 Hello, again dearest readers, writers, and supporters of this platform. Have a good time with all of you out there.
I was knocking out my brain cells to write yesterday's article but something caught my attention from social media. It was about the recent presidentiable debate held by the SMNI network and the venue was in Okada Manila. In my humble opinion, this debate was spectacular. No throwing of harsh judgment against the participant, it is purely about the platform of each candidate is highlighted. No back issues, they were spreading or giving sight to their proposed solution to community issues and problems. It was my first time watching this kind on social media. Anyway, I mention this because I am going to answer the question from the challenge of our fellow writer here @MoonTrader the master brain of the questions below and to @Jeansapphire39 who did the challenge already and where I get the complete info about the challenge. To both of you thank you for saving me from writer's mental block🙏. From social media I was informed about noise cash and the rest will be in my answer down there.
Here's #MyReadCashStory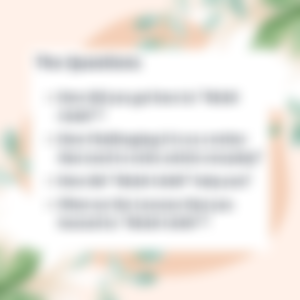 I already had an article regarding this matter and that was my introduction and the first article in my second account if I'm not mistaken. But let me tell it again to share how I landed on this platform. A friend of mine introduce noise cash to me since I was asking her for some app and site to earn coins, especially bitcoin cash when she send me her referral in a bot which I can earn BCH satoshis after that I was failed to claim my earned ETH to a site that was not paying. It was my first time to accumulate bch to that bot and when she told me about noise cash I was skeptical at first, you know the feeling of what if? But as she explains to me what will be the things to be done, the site rules I decided to try my luck. So I created my first account. At first, I was very happy that I am earning enough to pay for my prepaid load until the time that the series of upgrades from the site was affected my first account. So I stop using that first account of mine and after a few days, I created my second account. That until now I am using there. Noise Cash has a big part in my Read Cash journey. At noise I notice and read some users flexing their article links from read cash. So I tried to create an account to read also but unfortunately, my first account was not successful since I was not consistent in writing articles at that time, I thought writing was not my thing. I was not good at constructing good ideas and topics to be discussed. I am so shy to interact. Then when @nheng1118 told me to try it again, I envy her before for she always shared her masterpieces/articles. I was so fascinated by that so what I did was stalked her account, read her articles but at first, I am not commenting on anyone's article and that was my biggest mistake! I realized that if I concentrate on writing and through the help of some translator and dictionary maybe I can make an English article by then to submit and publish. I also owe a lot to @Ruffa for she is one of my inspirations too, her antics in writing her articles were a big help for me to push through. Aside from that Tagalog article is also acceptable, Yeey! A lot to mention who inspires me here, to those I did mention sorry guys for disturbing you;). To cut it short, my first account was tagged as spam so is Nheng advised me to create a new one and open my sponsor's block. And, taadaa! Many are willing to help me along my journey. A lot of generous souls here who are very supportive, especially to newcomers. And my second account was the first time that @TheRandomRewarder notice my work, and that was a big break for me, Woooh! I was inspired by that. And that was how I landed on this beautiful platform.
During my first month, I was not so problematic about my article every day, I was ready and I completed each day but my next two month was a bit hectic already because I start to resume working again and my family faced dreadful days. We lost two beautiful souls in the family, my brother's wife first then next is my beloved father. I was very devastated by that mourning event that until now the feeling of emptiness was still in me knowing that father was no more. And no chance to see him anymore anywhere.
Very helpful!

Since I started writing here using my second account. It was very helpful, it is not only in terms of earning bch but it is an earning of new friends virtually, learning a lot like supporting and helping others to overcome their shortcomings such as the dying hope of a few that the green baby will notice and visit their works, thru the inspiration instill by the people here that hope will flourish and it makes you more to persevere until you notice one day green baby leaves your article with some bch already.

I also learned here to find time to interact with others. I get some support through my sponsors, likers, readers, and commenters that is why I also return the favor by sponsoring others, just a few but I guess as long as I earn a bit more earning I will add some more to my sponsees.

If you remember that I mention our loss of a family member from November to December consecutively. Read cash earning of mine together with noise and sBCH help me a lot to provide our needed amount to go home in the province. It was not that big though but it really a great help during those trying times. Until now my earnings are our means to pay for our prepaid load, water bills, and electric bills. Sometimes I also send some for hubby to pay for his installment phone.
The lessons that I learned from reading Cash were patience and perseverance.

Patience in the sense that you need enough time to achieve what you dream for, you can't get what you want in an instant. If you need something to polish you will patiently do it again and again until you reach the exact feature or result of it. Just like writing, I admit that my first time to create my article I spend so much time composing a four-minute read or above with at least that I guest substance of the topic that I deliver.

While perseverance in the sense that in reaching our goal and dreams we need to persevere in all our plans, we need to pursue whatever we started. No matter how hard or impossible it is if we persevere to make it happen a good result or a better outcome will be at our hands.

Like in writing, you want to get the attention of the green baby but you only write two articles in a month how could it be possible that the bot will notice you just by that. All you have to do is to persevere in writing original content or you can find ways how to improve your way of delivering your article and topic, write more, interact more, ask for help if needed, and be humble though you already gained your target.
---
Writers thought:
It was not easy to achieve our goal and dreams in an instant, we need to break through our way into the desert of trials before plunging to the fruit of our labor. But all this will only come true if we never give up pursuing that big dream.
Guys if you want to join with the challenge the mechanics are here.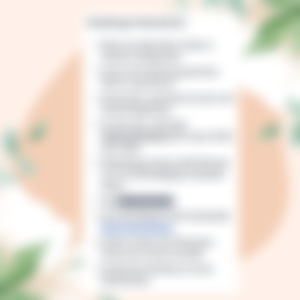 Stay safe and blessed and be a blessing💞
💚💚💚💚💚💚💚💚💚💚💚💚💚💚💚💚
"I love you all🧡🧡🧡."
Article #84 2-11
Published: February 18, 2022
Time: 11:05 PM PH 
All images used owned by me 
     unless otherwise stated. 
Love,
Kendy42🧡