Goodbye 11 Years
Blog           : #145
Topic          : Relationship
Published Date : March 7, 2022
Last Month, before Valentines Day comes, I saw my friend's story on Facebook app of my boyfriend, a flower of rose with a caption of "Start March 2011 End February 2022"
The Marites (gossiper) cells inside of me quickly activates. I open the messenger app of my boyfriend and check if he already knows about it, cause they two are close and I was right. After seeing it, he messaged him immediately.
Boyfriend: What happened man? (He replied to his story)

Friend: She split up with me. It's the end man.

Boyfriend: What's the reason?

Friend: I guess I need to be mature. I'm no longer young and I should be serious in life.
(Sigh) I already get it. Maybe her girlfriend wants him to get a job since we're already graduated. By the way, he is also our classmate and we just graduated last year. They're not yet in the same house but they'll be there soon. They are already 11 years in a relationship and it's sad to hear that they broke up, for real.
The girl is already 27 and she is working for I guess 6 years cause right after she graduated and passed the exam to become a teacher she look immediately for a job. Maybe she wants her boyfriend to think like that. Our friend will turn 30 this April and he needs to have plans and become a responsible man if he wants to have a family in the future. Yes, he is a faithful but is that enough?
I pity him because he's losing himself now. He is always drunk and told my boyfriend that he can't move on. He wants to see us EJ, together with the other 2 of our friends but I can't go if those 2 will come cause we also have issues. I can't face fake people.
I was thinking of meeting my friend alone but I doubt if it's a good idea because what if someone from her ex-girlfriend's acquaintance sees us and puts malice in our meeting? Instead, they will get back, I will make it worst. I don't want it to happen and I don't want to get involved. I just hope they can still save their relationship.
"Thank God I already have a job so you won't leave me" my boyfriend bluff. I responded "Maybe it's you who will leave me because I still don't have a job" and I look at him sharply. Haha.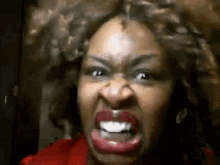 We still don't have plans to be together under one roof because we both need to help our parents. We're still young and we want to enjoy our youthhood.
5 years from now I'm turning 30 and they said it's difficult to have a child at that age so I have to move fast lol haha I need to go work in Korea to help my mom pay the house we loan worth 1 Million (but installment for 25 years). That's only 1 and half years of my salary if I will be hired there. Inshallah!
I want to have a child at the age of 28 or 29 but not 30 haha. Although I know it's God's will when he will give us a child, I still wish our future will be fine. We need to have plans before entering a married life because it's not only for the two of us, it's for the family that we're going to build.
Thanks for reading! :)
---
31 People Are Missing Because Of Online Cockfight Gambling ↗
Happy 2 Years Of Love My Enemy ↗
My Babies Are Turning 1 : Here's My Wishlist Gifts For Them ↗
---