Calm down, I'm not yet rich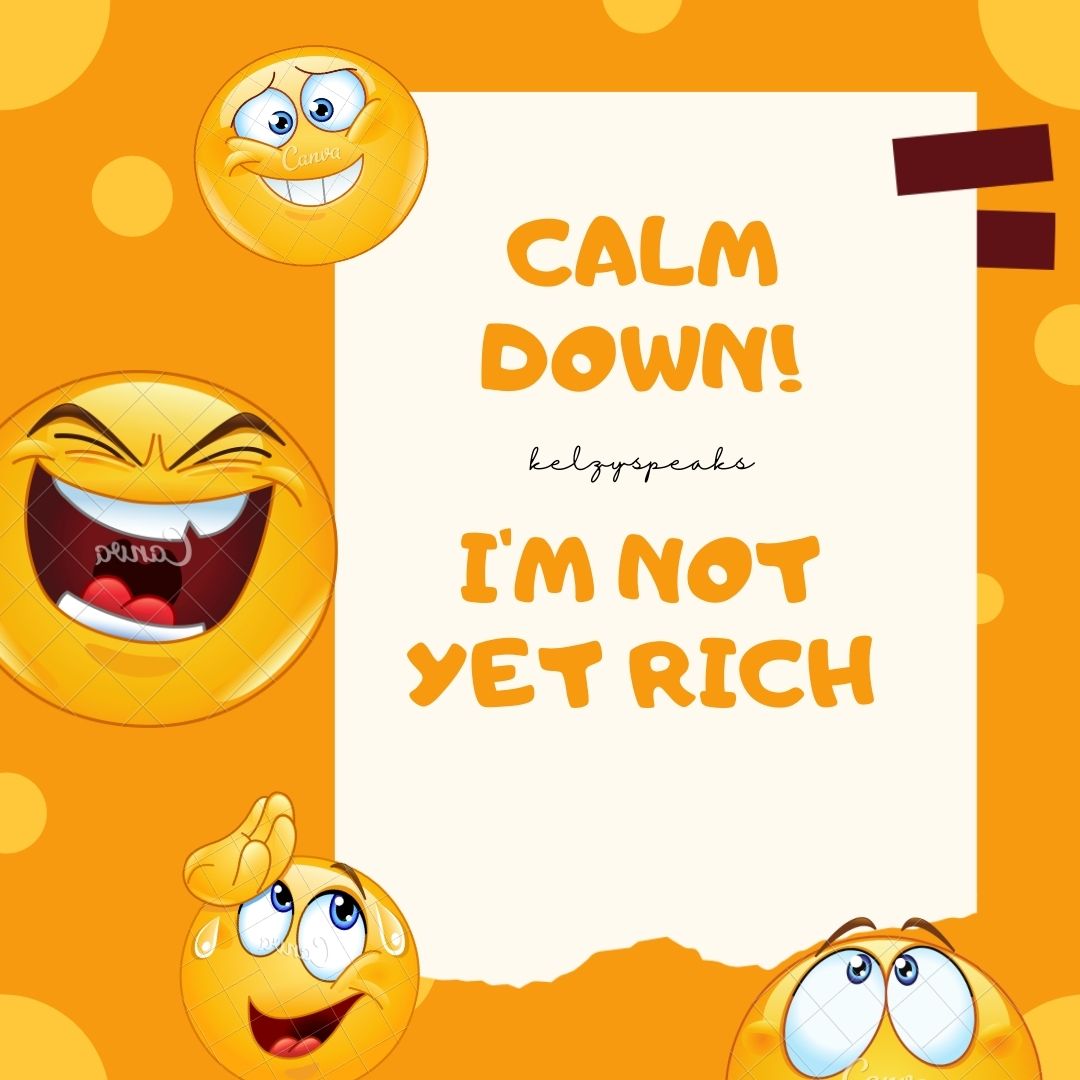 I have unwanted visitor earlier! Ugh! Let me vent out my emotions here before I breakdown.
Someone knock on my door this morning. It was from familiar voice. It is my Aunty's husband.
Him: Zy? Zy? Zy? (knocking)
Actually, I don't want to open it but I heard he started to ask about me to my neighbor so I don't have a choice but to face him.
Me: Why Tito? (Tito is Uncle in our language)
Him: Your Aunty is in the house. She was looking for you. (not his wife, the other sister of my Aunty)
Me: Why?
Him: So you can have some talks. Chika, gossip.
Me: Me: I don't want.
Him: Sorry Ate if your Aunty gets mad at you. It's your Uncle's fault.
Me: Thank God you admitted it Tito!
Him: Go to house later ha? Let's have some talk.
Me: I'll try.
Him: I'll fetch you.
Me: No. I'll be home later at 9 pm. (I lied that I have a job so that he will not come)
Him: After your shift I'll come to fetch you.
Me: Don't.
Him: Or I'll tell your Tita (Aunty) to come to you.
Me: No. I don't want to hear anything from her. For sure its criticism and sermon.
Him: Just come Ate.
Me: I'll try
Ugh! It's already 2022 and the people who always cause me stress are still following me. Why can't they just gone and leave me?! I avoided them for 5 months and yet they are still persistent to reach me.
Why?! Because they feel their wishes didn't go the way they want? Feel regret? Awww! It's too late! I had enough! After they broke me in pieces, they still have guts to show their face. I thought they know I will not going to succeed? Haha. What now?
Calm down, I'm not yet rich.
I can't forget everything my Aunt said. It's still here! Here in my heart and mind!
"You're arrogant because of what?! You graduated?!"
"Maybe you forgot where you come from?!"
(Ehh? Where did I come from?) From her words I'm like from the mud. I feel so down at that time.
FYI, they never finance my studies. I shoulder it all and never ask anything from them. Yes, before I stayed in their house but I wasn't a burden to them, in fact I'm like a helper where I do everything they want.
When I was in their house she want me out. Now that I already out, they want me back. Why? They need a helper? Cause that's what they think of me. A slave.
After I graduated, they feel trigger about it. They are not happy. Maybe because in terms of education I'm now above to them but I didn't see it that way. I studied because I want to have a decent job, not to have competition with them.
Why see me a threat? I'm just a small dreamer who wish to buy a house and give a support for my mom and siblings. While they are rich and got everything. Oh except to his husband who is drunkard (the one came here earlier) and daughter who don't listen to her.
Is that my fault? I'm already out to their house but everytime they have a problem they always involved me. Everytime I got work I always get affected because of them and when I didn't come she will blame me.
Can't I have a life on my own? Why I need to suffer with their issue?
They are cause of my anxiety for long. I become introvert. I restrict myself to people because they put in my head that I'm a failure.
Sorry for this rants. I just can't keep it in me. I know this is where I only can share this that I'll never received judgement.
Thanks for reading! :)

✿ Booking a flight to Nigeria with Jelena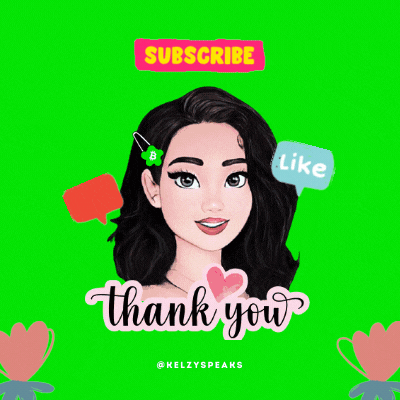 Noise Cash | Hive | Twitter | Telegram