Hello People!
It's a SUNDAY AFTERNOON here(at the time of writing), everywhere is dazzling with Sunday groove. Hope you are doing good? Please be fine.
I was battling with writer's block when I came back from church and I decided to move around in some of the websites I pick stuffs from. Yeah, I stumbled at a thread that talked about the "mumu" things we've all done for the sake of love.
"Mumu" means foolish

"Breakfast" means Heartbreak
Immediately I saw the caption, I started reminiscing the funny and foolish things I've done for a girl all in the name of love. Mehn! I was swimming in laughter bringing out these memories...🤣🤦. But I'm not here to talk about mine because I'm not yet ready to be laughed by some of you(yes, I know you, you, you and you).
Hold on! But we've all experienced this in our love race, you can't tell me you didn't do any thing that seems stupid while trying to woo that lady.
What I saw on the site really got me laughing and I want to share;

This guy had a motorcycle accident trying in the year 2002 when he was doing anything possible to revive their relationship. He was admitted in the clinic and the didn't bothered to check on him
Omo! This is the real breakfast (Heartbreak) we are talking about 🤣. Imagine taking bullet for someone you're crushing on and he/she doesn't care🤣
________________________

She was at home when the boyfriend brought another lady to spend the night with, she has to excuse them in order not the cause trouble
This girl must be a well disciplined child of her parents, she was trained not to chase problem, no matter what. What a good girl 🤣
________________________

This guy said trusting a woman is the most foolish thing he has done in the name of love
Are you reasoning what I'm reasoning? This guy must have chopped series of breakfast in the pot of woman and he's not doing again till God comes. Hahah 🤣
________________________

This lady almost killed herself when she was Heartbroken via cheat, to the extent of taking kerosene to terminate her life.
My people will say, love is not for the faint hearted, if you're not strong, please kindly stay off the pitch of love
________________________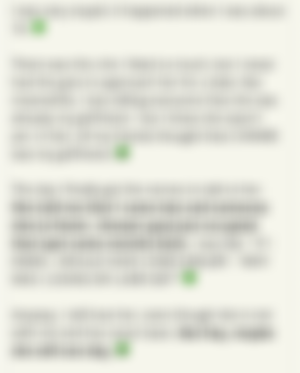 This smart guy was crushing on a guy, accumulating pick up lines to shoot a good shots, but unfortunately it turned out sour before he could manifest because a guy had occupied the space already.
Hey! Where are the guys??? A lot of you(US) fall on this category. I've experienced this several times and .... it's like I'm still experiencing oo! Lol🤣.
Well, if you are liking a girl, use one day to study her moves and shoot the shots as soon as you could. Delay is dangerous 🤷
________________________

Boyfriend and girlfriend exchanging undies.
OMG! I find this odd and at same time hilarious 🤣
________________________

This young man knelt down in public, begging the his girlfriend to tell him a hidden secret and the girl refused
Jeeeez! I'm imagining the scenario right now, kneeling down publicly to beg a lady an info and the girl bluntly refused babe work away. Haaa! This is the reason I don't buy the idea of public proposal.
________________________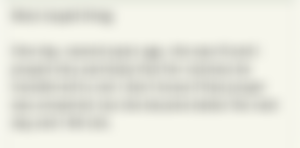 Wow! His girlfriend was sick, he prayed to God for the sickness to be transferred to his body...and the prayer worked. The girl got healed and he became sickness.
Where are they seeing this kind of love na?!!
________________________

She loved her boyfriend more than herself and she considered it to be stupid
I better reserve my comment on this 🤐🤐🤐.
________________________
....and many more.
Love is really stupid, when it comes it renders the parties involved "senseless" to some certain things. I remember when one of my friends said he can't fall in love again because of what had happened in the past, mehn! When he finally fell in love, he totally lost his sense to love. Lol🤣.
What are the foolish things you've done for love's sake? Tell us in the comment section.
All screenshots taken from nairaland
Lead image from freepik
Thank you for reading
So sorry I haven't been seen in your blog since yesterday, it's weekend here and it's tough for me. I'll catch up very soon. Thanks for understanding
29th May 2022