Rate the Phobia
Date: April 30, 2022
Author: JustMaryel
Happy Saturday read.cash citizen❣️ Time flies so fast as this is the last day of the month. As the month will end I will make sure to end it with a big bang for being productive despite the busyness in the real world, especially in terms of academics which happen during our midterm examination. Honestly, my 2022 starts filled with courage but as the months passed I slowly lost my courage and I am being demotivated not just here but as well as in the real world. Procrastination eats me that I slowly abused my well being by doing overtime just to finish the thing on time. Maybe, it is just me who lost interest in everything but the moment I address this issue is also A moment that I need to work double. 
Moreover, earlier I crossed with sis @Ling01 article where she talks about phobias that I related to so much that I decided to rate my tolerance with those phobias she mentioned in "Phobia: what are your fears?". One is the lowest and 10 is the highest fear rate.
---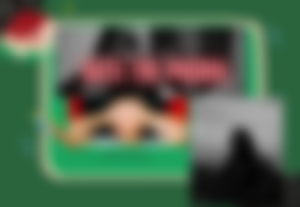 Acrophobia
7/10
A fear of heights. I can control my adrenaline as long as I can see the ground but when the height is quite far and the ground is blurred I can no longer handle it and fears take over me like my knees are shaking and any moment I might vomit.
Coulrophobia
5/10
The fear of clowns. I can totally handle it because I am into horror movies but there is always a limitation in terms of their costumes. The more widen the smile is, the creepier it is when that happens. I will find an exit way and go home.
Gerascophobia
7/10
Honestly, fear of growing old is not what I fear, but the idea of "does someone have a heart to take care of me when I am old?" because reality says we get old if we don't die earlier. Being old is a gift of God that He allows us to live with that age but sadly reality when someone is old out of 7 out of 10has a courage to take care of it because some people think being an old man/woman is a burden. I've seen a lot of old people being abandoned by their family.
Glossophobia
9/10
Fear of speaking in public is the one on my top list. I remember when I had a subject on public speaking and debate I really prayed to God that I could handle my nervousness and my knees shaking every time we had a performance. I become more fear in public speaking because the voice tone of my professor like I could feel I was in the court but thanks God I successful overcome the subject but the fear is still with me.
Astrapophobia
9/10
The worst lighting I've experienced makes my body shiver when we were living on the mountain and Papa was not there. Before Papa went, Kuya and I were playing and laughing like there is no tomorrow. Evening comes, the rain starts when we are having our dinner. We're about to sleep when lightning starts and minutes pass it becomes more eager and stronger. I literally saw clouds and I thought our house would collapse and burn into ashes any moment. I got my astrapophobia in that experience.
Nyctophobia
5/10
My fear of darkness is controllable because there are times I love being in the dark. In darkness, I can enjoy my loneliness and I can show who I really am without getting judged. I fear darkness when I just see a horror movie or hear a horror story. Due to my mind I create creatures based on what I see or hear.
Philophobia
10/10
The fear of falling in love. I think we never fear loving but we fear in the sense of getting pain after pain because of loving which is also part of loving. I really fear falling in love though I want to experience it. As I experienced it, my fear grew higher.
---
Let me add, one phobia that I rate most terrifying among the rest is that I could say it is okay with me to face and overcome them but facing this phobia is none of them.
Trypophobia
100/10
Fear of a pattern of holes. The phobia really triggers and gives me goosebumps everything I think or see familiar to those phobias. Honesty, while writing this portion goosebump is real. I cannot explain the details co'z it really triggered my phobia. If you are really curious or maybe we have the same phobia just search in google.
Thanks a lot my dearest sponsors❣️
---
Recent Articles:
Lead image ia mine edited in Canva.