I surpassed the scammer but they  didn't
Date: May 22, 2022
Author: JustMaryel
Scammers are now attacking through a phishing scam by @Telecharm which gives information that I am able to apply and not to take their bait co'z honestly I still entertained and clicked their links though I already knew that it was a scam. Better to read her article, just click on her topic. After roaming around and clearing some articles I directly went to log out to rest my eyes from radiation. Two hours later, when I checked some comments, I was captured by one comment and I really told myself someone visited my "I can't check it out because…" which I already knew it's from a scammer like what Maam Telecharm said. I tried to check his profile but it's empty and the account was created just today for the purpose of scamming some users here. Of course, I didn't click the link given and completely ignored his comment.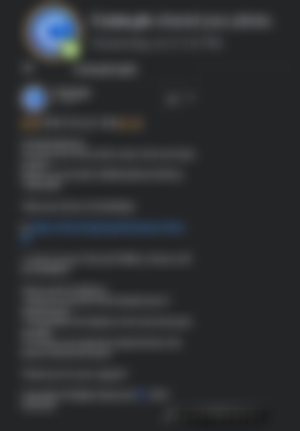 This is not my first encounter with being the prey of a scammer. Apparently, I've shared yesterday one scammer's action which is my second time being their prey. Their target is those people who are coins.ph users by sharing your facebook profile picture in their dummy page with the caption " congratulations" with the given link below.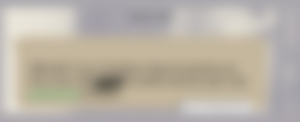 Before, I was so numb with their first attack due to the excitement of winning a huge amount that led me to click the given link and process my coins.ph account. At the very moment, while inputting my information and all, I suddenly forgot my coins.ph password that made my process invalid. Shook, I finally realized that it's the scammer bait and I immediately left and ignored the link. Few hours later, I received a message alert from coins.ph saying "someone tried to sneak my account" which I also immediately changed my password to secure my account and to double the security. The second time around I offered a higher amount than before but I simply ignored it co'z I also learned my lesson but before I ignored it I reported the dummy page. I noticed it is a dummy page because it was not verified and the spelling co'z instead of "Coins.ph" they spelled it "C oin.ph".
If I surpassed the scammer but my sister and her husband didn't. Gcash is well-known in our country in terms of sending and withdrawing money, paying bills, buying loads and etcetera. I was not around at that moment because I was busy preparing for Mama's birthday, here the story. They were watching a live performance of a well-known personality until that person offered to give money through Gcash. So, the watchers immediately commented on their Gcash account including my sister's husband aiming and hoping to be chosen. Minutes after, someone called, introducing that she's one of the assistants of that "well-known person" which they believe. According to Ate, the caller keeps on asking for their Gcash information for the purpose of distracting them while she is trying to sneak their account. To finally sneak, my sister's husband received a message indicating the code which he gave also to the caller slash scammer that makes their gcash account fully access and get the money on it before they finally realized that it was a scam. Due to frustration and anger they deleted the Gcash application at the very moment.
It is really important to have knowledge of scammer schemes to avoid being a victim. In my sister's husband 's situation, they were overwhelmed by the excitement of the scammer riding it to totally control the prey's emotion. It can be easily identified because scammers will offer huge amounts to attract prey attention. Never take nor click the bait.
Thanks a lot❤
---
Recent Articles:
Lead image is mine edited in Canva.