Endless What If's
Date: March 20, 2022
Author: JustMaryel
Yesterday's article was a roller coaster for me for the reason I am leaving my read.cash journey during my 7th month staying. It is not the usual way of celebration where unlocking those unlocked goals and achievement has been the highlight of the past months of celebrating. I conceptualize to know who is the user who does the scanning and skipping style just for fun but the thanks I get after it is genuinely true comes from my heart.
Anyway, a blessed Sunday read.citizen❣️ Today is a day where I look and walk like a zombie since I just slept 4 hours and take a bath after waking up to prepare Sunday service. Geez, when I was standing I felt like I would faint any moment and thank God it didn't happen because lupa bumukas ka at  kainin mo ko due to embarrassment but still I survived without falling asleep for the entire hour. My mind is still lutang in random things which bother me and it ends by doing nothing productive. Tomorrow will be a busy day. I have to cram those paper works that need to be done and submitted.
While roaming around, I crossed with his article "A B or C '' and I commented on something and the most shocking thing is I just met someone who is ready to listen by telling me to dm. I think it is true that '' sharing with strangers is the best thing" but of course just share what is shareable. Thank you @Sergee0213.
Moreover, as evening comes rain and cold-breeze manifested thinking that I might be having an early good sleep. Gosh, I miss sharing what if series. I am happy to continue the series until it ends.
Without further ado, lemme start😊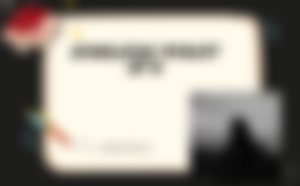 Yes, I do. I feel like I was facing a Father on my wedding day hahaha. I believe if the person loves you he will not settle for less for your family like having a thought of being okay even if there is no food on the table nor money to pay. In my opinion, if the man loves you he will do  anything for the both of you. Personally, I have been asked that question and it irritates me thinking that he compares me to others who is aftering money.
Ehh, tinatanong pa ba yan jusko grab the opportunity na, lol. Of course, before seducing him we need to find first a real food or a water to drink to ease the hunger and after I'll eat him alive erk hahaha.
I experienced no electricity back in my elementary days because Papa and Mama decided to live on the mountain. Living with no electricity makes our life more peaceful especially in the evening where I can only hear the different sounds of the animals who have heard my lullaby before. I think if there is no electricity, our lives today are way different.
Contrary to the question above, if this thing exists without hesitation I will buy that phone. The benefits of using it can lessen electric bills, there is no need to worry about shutting down and you can use it unlimitedly until you get bored. I badly need this one, as it has become my habit that our extension wire is with me. That is why my phone will never shut down or have a low battery percentage. I know it is not good and I really need to change that habit.
No need to worry because I smile more  often to avoid stress and through smiling it enhances our beauty. Smiling is what we need. So, give and show your brightest smile😁.
In times of running out of topic prompts, questions and answers always save our day. It is good to back this simple yet self-expressing article.
---
Recent Articles:
Happy to see you in sponsors block❣️