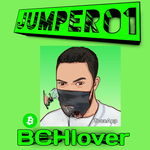 PUBLISHED :28.10.2021
PUBLISHED BY ; jumper01 
For the purpose of this article i won't be including friends that I have known before knowing about this platform just so they don't feel some type of way, bear in mind all my friends have really cool usernames and are such amazing writers the likes of @HappyBoy , @King_Gozie@Gaftekloriginal @Greatwolfman @The.Ada @Pelz @Jerrysavage00@Freedom007 @Princessbusayo @Olasquare just to mention a few.Now these users I am about to list are users that I admire a lot not just because they have the coolest usernames but also because of their style of writing please bear in mind I am not trying to seek Favour from any writer on here and if I write about these people it is because I genuinely love their works and I have learnt a lot from them.Without further ado and in no particular order I give you my list of the coolest read stars ⭐️.
First the username was something I found interesting maybe because I loved the series game of thrones and the huge man THE HOUND was one of my favorite characters or maybe it's just the way the name is coined together BLOGHOUND oh I love it 😻. Also she is one of the few writers on here that I look forward to their publication. Her writing range from different styles like stories, experiences to poetry Is just something awesome. Kudos ma'am you really inspire me .
I didn't even know we were soon going to be friends( I consider him my friend now ).When I saw his username and AVI I thought oh this must be an interesting writer. I went through some of his works and I thought "wow I love the way this person writers". I remember showing a friend one of his article when I was sighting an example of what I wanted my writing style to be like in months to come. I love that he incorporates pictures into his article also. One reason why he has my respect is the fact that he takes his time to read my articles and his comments are always 💯 . If you read this @TengoLoTodo bro I appreciate you a lot friend.❤️
The first time I joined read.cash I didn't know which writers to subscribe to I was just scrolling through, trying to understand the platform until I saw one of articlee's article I was really wowed. If you know me very well you would know that I like pictures a lot and artic gives me that in abundance. Readings his article most times feels like a tour and the way he details his articles supporting them with a enough pictures and of course his signature Leeart pictures is so amazing. I have learnt a lot from him. Kudos !!
Let me just add this;- I want to say a very big kudos to mothers on this platform, the stress you all go through yet you still create time to give us all these wonderful articles, thank you queens we value you.
The reason why kHing14 is one of my favorite apart from the fact that I like the title "king" I like that she talks about her family, work and her role as a wife and mother. I write a lot of personal thoughts and experience on here and so I like people who write about their life and family because at the end of the day family is everything and these articles give us young minds the opportunity to learn and stay prepared for the future. So KHING14. Thank you ma'am 🥰.
This is probably the sleekest username on this platform. I wanted to know what it meant so I googled it 😹. That is my easiest way out of everything, good old google. Well I didn't find really find anything that satisfied me. Then I googled COQUi ..and I found that they are a small species of really cute FROGS. Cool huh ? . I might not know what coquicoin mean but boy do I love her writing .. Every time I open her article I always learn something new which is so amazing. One of her most recent article : co-existing together changed my mind forever check it out. She is really amazing 🤩.
I have actually learnt a lot from a lot of people on this platform just that I can't mention everyone because not everyone likes to be tagged. But I must say I have learnt from people like @Niazi420 who taught that it is really unique to make your article heading really stylists. Thank you my friend.

and of course my favorite friend 🤩
My best friend we had times when we weren't in good term but rusty and I put aside our differences and today we are the best of buddies. Rusty when you see this text me let's go out to the beach or the safari. What you do you think huh ?🤩huh.
Anyways I had fun making this I hope you have even more fun reading it . I want to use this opportunity to thank all my subscribers and of course my sponsors y'all mean the world to me
check me out on the following platforms;