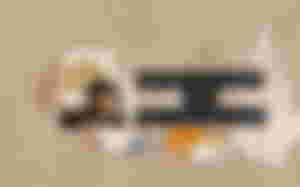 A few months ago, my boyfriend broke up with me. We used to live in one house, but he threw me out when he broke up with me. I've been crying for a month like a new born baby. Well, he's a jerk for leaving me. By the way, I'm Tess, 24 years old and I suck at love. Lol.
While I've been crying alone in my room, I suddenly remembered a movie where the girl goes on a vacation to unwind and move on. I immediately took my laptop out and looked for an apartment in Airbnb. There were lots of good deals and affordable houses to rent. But there was this house that caught my attention. The inside of it was so beautiful and it was a beach house. The price was so affordable and what makes it even better is that the owner isn't always around, so I can have the house alone without distractions.

The next morning, I traveled and went to the house. When I arrived, it was like I was in a paradise. The white sands that almost looked like a white powder and the coconut trees all over the place. I don't regret choosing this place because it's worth it. I went to the house and there I met Dana, the home owner. She told me everything about the house. She also said that she's not always around because she has a business to do and she'll only be back at dawn and the next morning she'll be gone again. She even told me to feel at home because this would be my house for a week.

 
Ugh, I can't wait to explore this place and have a peaceful time by myself.
When I got inside the house, I was mesmerized by the beauty inside. It was beautiful when I saw it in photos, but it is even more beautiful in person. There were lots of amazing stuff around. The sofa, the wallpaper, everything was so beautiful. It is indeed worth it. I saw a bunch of Nirvana albums, which is also my favorite band, and there were lots of punk rock albums and posters everywhere. I thought to myself that it would be awesome if I had a friend like Dana. Maybe we could be besties because we kinda have the same music taste. lol, I mean, she's pretty cool and pretty too. Who wouldn't want to be friends with her.

I've been staying in her house for three days now and haven't seen her since the first day I arrived. One night, I couldn't fall asleep, so I went to the living room and watched some movies and ate some chips. While I was watching, I heard a car outside the house and when I looked at it, it was Dana. So I greeted her when she arrived at the house. She asked me why I was still awake and I told her that I couldn't sleep. I asked her about the albums and posters that I saw and I told her that we kinda have the same music taste because I'm also into those kinds of genres. A confused look appeared on her face. She asked me what album and songs I was talking about because she didn't have any idea what I was talking about. She said that those things weren't hers and they were her brother's things.
"Oh, you mean those albums and posters everywhere? That wasn't mine, it was my brother's stuff. I don't usually listen to those kinds of songs because they are so loud. My brother always listens to those and it's kinda annoying every time he plays them at full volume. It feels like our house is about to blow "
 
I chuckled when she said those last words. Because my sister also relates to her whenever I play those songs at full volume. lol.
"I think he'd be very happy that there's someone in the house who also likes the things that he's into," Dana said to me while smiling.

Oh, she has a brother? That's very interesting. This got me thinking. Is he handsome? And what about his personality? Is he nice and kind and humorous? Ugh, why am I day dreaming about this mystery guy all of a sudden? Oh gosh, did I just have a crush on a guy I haven't even met? How desperate was I?

Then the next morning, I arrived at the house so exhausted and tired because I went to buy some food for the following days. I put the food that I bought in the fridge and went to the shower. When I was finally done, I only put on my oversized t-shirt and undies. I didn't bother to put on my bra and shorts because I'm alone in the house, so there's nothing to worry about. When I was finally done with everything, the first thing I thought was to jump right into bed to get some sleep because I was so tired from going to the market. Without hesitation, I immediately jumped right onto my bed. I was so shocked when I hit something right in the middle. My elbow and belly hurt because it hit something. 
"Ow! What the f? Who the hell was that?!" said the guy angrily.
I didn't notice him because he was under the blanket. Wait-what? Is there a guy in my bed right now? Who is this guy? How come he got into my room? Is he an intruder? Am I gonna die?
---
Hello everyone. This is my first time posting a three-part story. I'll post the second installment tomorrow. Who do you think Dana's brother is going to be? Lol. And who was the guy sleeping at Tess's bed? I'd be grateful if you could guess who it is. I hope you enjoyed reading this :)
08-09-21
Oh, It's Been a Month

I'm Single and I Love It
---
Author's Note
Thank you guys for passing by and reading my article today, I really appreciate it. I hope you're having a great day.
You can always hit the Like and Subscribe button if you want to.
Arigathankyougozaimuch ❣️