December 16, 2021
Thursday
9:20 PM
Your anger, your screams, we heard it all. The way you blew everything that got into you, we saw it all. Your vengeful screams keep us awake. We're freezing and crying, witnessing your wrath. 
This was the first time we experienced this one. Although we have experienced being hit by a typhoon many times, it's not as damaging as this. Cebu City was always safe whenever there was a calamity. Every super typhoon will only cause a little storm but it won't cause so much damage. Cebu City was always safe when it comes to disasters and calamities. But this super typhoon that hit us last night was way stronger than we expected. 
We live in a higher area of town than most, so when there is a major flood, we don't always get flooded.And also, our area is filled with big houses, which are mostly two-story houses. That's why the wind is not that strong when it hits us. 
It was Monday when the neverending rain started pouring. It was still okay because it doesn't have a strong wind yet, so we're comfortable with it. Not until Thursday, when the weather forecast center announced that supertyphoon Odette would make landfall in Bohol at 8 p.m.The problem is that it's slower than the other typhoon before. It traveled at 20 kph with a strong wind of 140 kph. That's why it caused so much damage.
It was 3 in the afternoon when we started to feel the very strong wind. The rain was not that heavy, but the wind was. At exactly 5 in the afternoon, while I was reading articles on my laptop, the electricity went off. The same thing with the water. The problem is that I haven't charged my phone and the battery percentage was only 67%. That's why I really need to use my phone wisely so that it won't drain my battery right away.
The wind began hitting us so strongly, along with the rain. That's when all of us started to panic because of how strong the wind was. It was no longer an ordinary typhoon. We even got more panicked when the roof of our room started to crack as the wind kept hitting it. The rain water was already in our bedroom because of the crack in our roof, and our bed was all wet. Everything was already wet. We then started moving all our stuff to our grandparents' house, which is just right beside our house. As we moved our stuff, the crack in our roof got bigger and bigger as the wind kept on hitting it. Our bedroom almost became a swimming pool. 
At 7 in the evening, the wind gets even stronger and stronger as the time passes by. We're staying on the terrace, watching how the wind broke down all the trees everywhere. It was 9 p.m. when we heard a loud bang in our house, and the first thing I thought of was that it was the roof in our room. Based on how we heard the loud bang, the roof was already open. 
My cousins and my uncles were just watching outside on the terrace in case there was some debris from fallen objects. My other cousins were also the ones who rescued our cousins who lived not far from our house. They need to be rescued because they have a 1-year-old baby and their house is not strong enough. My cousin, along with my other cousin's boyfriend, was the one rescuing our relatives with the use of a motorcycle. They couldn't pass on the road because it was already blocked by huge trees. They were not able to rescue my aunt, who was left all alone in their house, because even the single motorcycle couldn't pass the road because everything was blocked.
We switch places with my sister to look out for the kids. I sometimes peek outside to see what is happening. If you walk outside, you will surely get blown by the wind too. I couldn't sleep. I even forgot that I hadn't eaten dinner yet. I didn't even feel hungry at all because my mind was preoccupied with the typhoon. One thing that keeps us all awake is the transformer in front of the house. It's an old transformer, and we're worried that it might fall right on the house.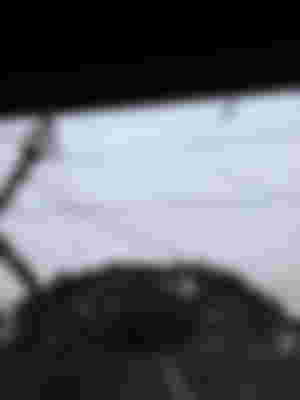 We're also worried about the animals and our pets, especially the love birds that were on the terrace. The fish were just left where they were, at the back of the house. Max and Slogo were staying at my aunt's house.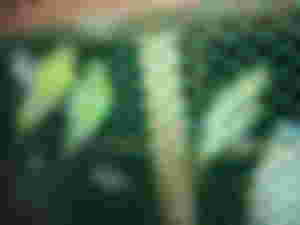 Then, exactly at 11pm, the wind and rain finally stopped. But it's not finished yet as it was just the middle of it. At that time, we were already at the eye of the storm, which is why it stopped for an hour. I was able to sleep for a few minutes, then later on got awakened by the very loud sound of the wind at 1 am. I only had 3 hours of sleep at that time. I don't know why, but I didn't get tired at all. 
That was really a traumatizing experience to all of us here. Feels like we experienced what other places have had experience before and we don't want it to happen again.
Nature truly is amazing and powerful. It brings a beautiful disaster that everyone should keep an eye on. Never belittle nature, because once it strikes back, it is worse than you expected it to be.
Jini's Note
My apologies if all of a sudden I went missing in action for how many days. I apologize if I was not able to visit and read your articles and became inactive. After the typhoon Odette strikes, we lost our internet connection then for a few seconds there was already no network coverage, all networks. And for the last time I was able to post an update on noise cash and that was my last update and I guess it was December 17.
We traveled few kilometers and even climb to the roof just to get a signal or network coverage. And luckily I was able to get access and post an update in here. Until now we still don't have electricity and no network coverage but we're all safe and we're doing fine in here. Thanks for your concerns.
I hope you guys still know me hahaha lol
Thank you for staying ❣️