I have read ate Eylz2021 and ate Jane's articles about their dream vacation abroad. Not just them, but I've also seen lots of users sharing their journeys to the places they wanted to travel to. And it made me think of writing mine too. At least I can get to travel to my dream place even though virtually. lol
Thanks to @meitanteikudo for initiating this awesome prompt.
---
I have prepared all of my things in my luggage, I decided to bring two luggage because I'm planning to experience two seasons in Japan, which are autumn and winter. That is why I booked a flight in the third week of November so that I can get to experience winter too. I can make a halo-halo out of it. Free crushed ice everywhere lmao. Just kidding. Tomorrow morning at 3:50am will be my flight and it's still 4:00pm and I still have lots of time to check all the stuff that I need. At 11pm, my mom and my brother dropped me off at the airport. I just need to wait a few hours for my flight, and it's okay because I took a nap earlier and I'll just take a nap again on the plane.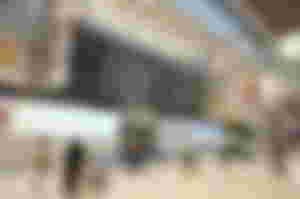 I arrived at Narita International Airport at 9:30am. I rode the Narita Express headed to Shibuya Station. It's a limited-passenger train. In order to get in, you need to book a reservation in advance. Luckily, I had prepared everything before arriving in Japan. The same with the hotel in Shibuya where I'll be staying for a few days. It took me an hour and a half before I arrived at my hotel. The hotel staff greeted me with a pleasant smile and led me towards my hotel room. When I arrived at my room, I decided to take a nap first and I hadn't even taken a shower because I jumped directly onto the bed. It's so soft and comfy. It was already 2pm when I woke up. At first, I thought of eating lunch in a hotel, but then I went outside to go to the lovely restaurants in Shibuya. I ordered some sushi and ramen for my lunch. The ramen tastes so good and it fits perfectly with the weather since it's started to get cold already.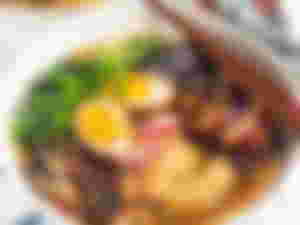 The next morning, the journey of  Pearl in Japan begins! I woke up at 4:00am and decided to take a walk and explore Shibuya. I went to the busiest crossing in the world, which is the Shibuya crossing. It's still 4:50 in the morning and you can see a lot of people gathering around waiting for the traffic light to change to green. I even imagine myself being in an anime movie lol.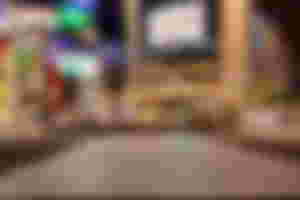 While waiting for the cab to take me to Tokyo city. I took a photo of Hachiko, the dog who is waiting for his owner to come back. When I arrived in Tokyo, I checked in for hours at the Manga Art Hotel. They have food and drinks. You can even take a shower. I was reading Junji Ito's book while eating my breakfast. It didn't bother me at all to read gore while eating lol.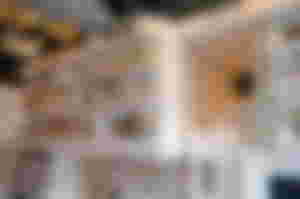 I also went to the Hidden Leaf village. The world's biggest Naruto Themed Park. Who wouldn't want to visit Konoha, right? I immediately took a photo of the Akatsuki. I felt like I was back to being a 15 year old teenager again. Feels like I was really in an anime world.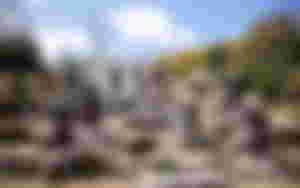 After visiting The Naruto Themed Park, I then went to Nekojima or Cat Island in Japan. When I took my first step, there were already three neko chan welcomed my arrival. They were so cute, the first one who lick my shoes was the ginger cat and he's a big chonke catto. Like, literally half of the photos that I've captured where all cats.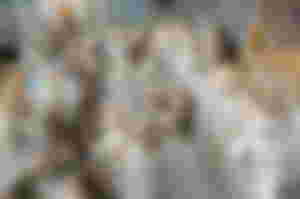 My whole 5 days was all about the city. Then I checked out and went to Kyoto to visit shrines and temples. It took me 6 hours to travel by train and bus all the way to Kyoto. The snow is starting to fall and the wind is blowing even colder. Everything becomes all white and it is so peaceful. Even though it snows, you can still feel the warmth of nature.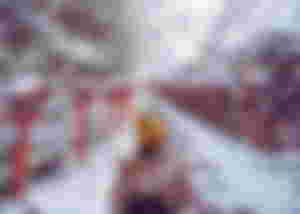 I went back to my hotel to take a shower. After everything was done, I checked my Instagram and posted some of my photos. I saw @Corpsekunno commenting on my post and she said she wanted to visit Japan too. I told her that I still have weeks since my tourist visa will last for a month. I was so happy when she said she would also visit Japan. I told her that I'd be waiting here in Kyoto and we'd get to explore more of Japan.
 See you in Japan!
---
Konnichiwassap minna san! How was your vacation? Have you had your vacation already, or you're currently in a vacation? Lol
Who else wants to visit Kyoto? Let's go and explore Japan virtually. See you there!
Image Sources:
---
Author's Note
Thank you for passing by and reading this article of mine.
You can always hit the Like and Subscribe button if you want to.
Arigathankyougozaimuch ❣️