Let's Talk About My Weekend
March 29, 2022
Tuesday
---
"Cousin to cousin we'll always be, special friends from the same family tree."
-Unknown
---
Hello there, my super awesome read.cash buddies! How are you? I hope you guys are doing fine and, of course, happy. I have been out for days because I spent my whole weekend with my cousins that are in the city. I published the other day about how I spent my Saturday with them. I was about to publish some articles yesterday, but I slept early because my body was too tired from those sleepless nights when I was in the city. I just got home yesterday, and when I arrived, I immediately went and jumped right through the bed. We arrived at 4 in the afternoon, and I haven't changed my clothes because I fell asleep. I just woke up when my mom woke me up for dinner. lol.
How did I spend my weekend?
You know, after two years, this is the first time that we get to see each other again and get together because of the lockdown and the never-ending COVID. I spent my whole Saturday with my cousins, whom we haven't seen for four years already. We went to their place, which is a few kilometers away from our uncle's place where we stayed at. We spend the night at our cousin's place and get to hang out together. My sister and I were the only girls in the group, and the rest were my crackhead cousins. The reason why we slept so late is that they did a little drinking session while I, on the other hand, was just sitting there in front of the computer, lol.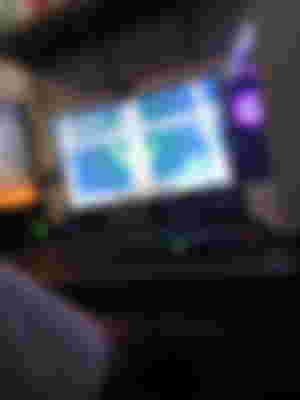 I slept earlier than they did, and it was 2 am when I dozed off because my eyes couldn't take it anymore. We slept late but woke up early the next day because we still needed to go back to our uncle's place and we still needed to attend our other cousin's christening of her baby. We only had a few hours of sleep and when we arrived at the church, all of us were fighting not to let our eyes close because we were so sleepy and we didn't want to be disrespectful to the church because it's a sacred place. After the baptism of her baby, we only had lunch at their house, and after that, we went home again and slept for a few hours.
At 3 in the afternoon, our uncle invited us to go to a beach in Bantayan. As much as we wanted to go, we couldn't because our time was very limited. Tomorrow, on Monday, our van that we rented will pick us up, so we couldn't go to Bantayan. My uncle then said that maybe we could just go home on Tuesday, but we just really couldn't because Monday was the only day that he would pick us up. So, what we only did was sing some karaoke in their house. They were having an "inuman session again," and since I don't drink alcoholic beverages, I requested some ice cream.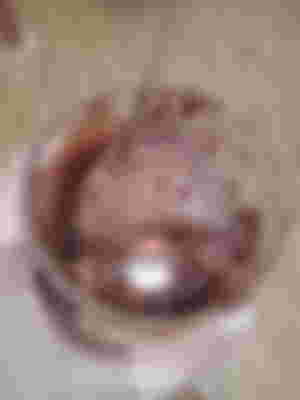 What I liked about their house is that it was like a mini zoo because it was filled with a lot of animals and different kinds of birds. I was not able to capture some because there were too many to attach. They have this bird who loves to sing "If you're happy and you know, just clap your hands" and yes, the bird really sang the song and it was so cute. It even whistles as if it saw a sexy girl passing by. lol.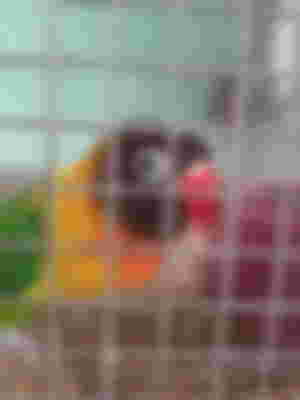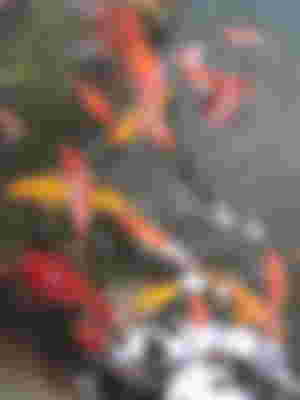 Aside from birds, they also have fish. From koi to goldfish, they also have different kinds of fish. And what I like more is that you can really tell that all of them in the family are animal lovers. My cousins were all boys, and the only girl in their family was their mom. And it was so nice to see them get together. Someone's hobby will also be everyone's hobby, and they supported each other.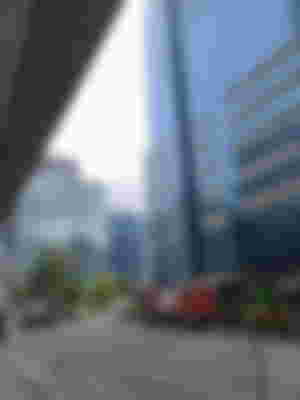 We didn't take too long and, after a few hours, we left and returned to our uncle's house because tomorrow, Monday, will be the day to go home to the province. We spent our last few hours with our cousins playing video games with them. Those two days with them already mean so much to us because we don't know when we will be able to get together again.
---
"Nobody will understand the craziness of your family better than your cousins."
-Unknown
---
---
All images attached are owned and captured by the author herself.
Stay hydrated and stay safe always!