Y'all know the feeling of struggling with writers' block? Where ideas are floating everywhere, but a single letter or word can't get inside of your head. You couldn't construct a whole word and put it in a sentence. We are all experiencing this one. That is why I am always thankful when a new prompt comes in. LOL That is my only savior when writers' block hits in.
So, I read @dziefem 's article a couple of days ago about questions. Thankfully, I remembered it right now and I was able to write an entry for today's article. Thanks to those amazing and witty authors who initiated and amazing prompt every day. You guys are awesome! 
So, without further ado, let's now head to the questions that I've chosen below.
---
What was cool when you were young but isn't cool now?
Adulthood. When I was young, I really thought that adults were cool because they had jobs and could earn money. They can literally do whatever they want in their lives. But right now, I don't know if it's still cool tho. 
Which charity or charitable cause is most deserving of money?
Orphanage and abandoned pets. They all deserve a huge amount of money to support and help the kids and abandoned animals to live a happy and longer life. Well, all charities that focus on people's lives, especially children, deserve support.
What's the funniest actual name you've heard of someone having?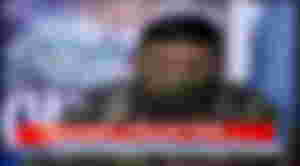 Philipp Ines I just saw this in a Facebook meme and his name is just literally spelled Philippines ROFL. He's a Filipino policeman. Some people even said that the parents of this police guy did not even think of any name for him, but only the Philippine name itself. Officer, if you're reading this, please don't sue me. Hehe Peace :>
What movie quotes do you use on a regular basis?
"Hakuna Matata" Pumba and Timon's famous line from The Lion King. Hakuna Matata means no worries.
If someone narrated your life, who would you want to be the narrator?
As with what @Kristofferquincy chose, I'd also go for Morgan Freeman. The way he narrates and speaks every word, it sounds so perfect and relaxing. I believe he's known as one of the best narrators in every movie. I always find his voice so soothing to my ears. It's so relaxing that it feels like I'm listening to the radio or a podcast.
How do you judge a person?
I don't usually judge someone, but if I do, I judge them by their actions and gestures. Especially when I see a girl acting like a new person when a guy appears in front of them. ew. LMAO
What goal do you think humanity is not focused enough on achieving?
"Making The World A Better Place" LOL, people are funny asf. WE ALL ARE. We kept telling ourselves to make the world a better place for the next generation, but what did humans do? We are still doing things that ruin the beauty of our mother earth. Honestly, the other side of me was thankful that the lockdown happened because, even for a few weeks, it helped heal our planet.
What movie, picture, or video always makes you laugh no matter how often you watch it?
This one is LMFAO. Every time I see this clip, it never fails to make me laugh. Just hearing his voice laughing makes me laugh too.
What's the most interesting documentary you've ever watched?
I just watched this recently. I find it interesting and cool at the same time because of how the kids manage to get into their schools. Imagine, at that young age, they are all ready doing things that are supposed to be the work of adults. They do everything just to get to school, rowing a little canoe on a huge river just the three of them. I was truly impressed with these girls. They show how brave they were.
What's the spiciest thing you've ever eaten?
The Carolina Reaper, and yup, it is so freaking hot. It's my favorite chili and I do really love spicy food. I believe that spices make the food more delicious.
What was the last photo you took?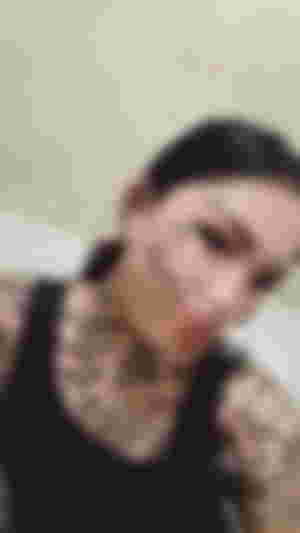 Me in a full tattoo filter HAHA. Oh dear, please don't mind my face. Just continue scrolling HAHA
 What's your secret talent?
uhmm.. secret. It will no longer be called a secret if I tell you. XD
---
Click images for image sources
---
Authors Note:
Sorry for this nonsense article for tonight. I don't have an idea what to publish that is why I ended up writing this one instead LOL.
I really appreciate all of your upvotes, likes and your comments too.
You can always hit the Like and Subscribe button if you want to.
Arrigathankyougozaimuch :>