OFW is the short-term for Overseas Filipino Workers. Wherever you go abroad, you will always encounter Filipinos, either newbies or already have established their lives abroad. Maybe because Filipinos are in-demand abroad because we have admirable qualities which attach us to other races. We can also easily adapt to a different culture, assimilate communities, and get to know people quickly.
Filipinos are also known to be resilient and hardworking. That is because we are born in a not-so-rich country so we need to work hard to survive. Our country also has lots of natural calamities going in and out that made us resilient. We are also known for our hospitality that many foreign people fall in love with that trait. And those are the main reasons why many countries are accepting Filipino workers. We can also speak the English language so we can easily communicate with foreign people anywhere abroad.
But if you will ask why many Filipinos are working abroad, here are the reasons based on my experiences.
Five years ago, or should I say, many years ago, I have always wanted to work abroad because I saw how it changed the lives of many Filipinos. They were able to put up their businesses, built their dream houses, bought their fancy cars, and travel to different places. I always told myself, "how I wish to have those things as well. I want to roam around the world. And it would be possible if I will work abroad."
That was my main reason why I have wanted to work abroad, because of my dreams and goals in life. I want to have the life that I dreamed of, with the huge house for my family, huge cars where I and my family can go anywhere we wanted to, a life that most people are aiming for.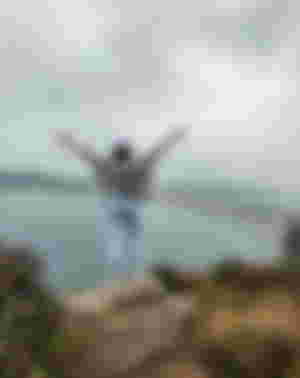 I want to travel and see the beauty of the world. And I want to experience things abroad before I get old. I want to have fun while working and visiting different places. I want to help my family get a better life. And those are only possible through working abroad.
Being in a third-world country with a low minimum wage won't help me achieve my dreams in life. How much more if I will work in a province, the provincial rates are much lower. The minimum wage varies from region to region, ranging from P295-500 ($6.09-$10.33) per day. While abroad, the minimum monthly salary for Filipinos is $400. Lucky are those who are working in multimillion corporations, government institutions, and Business Processing Outsourcing companies because their salaries are higher than the minimum wage.
Data from: https://nwpc.dole.gov.ph/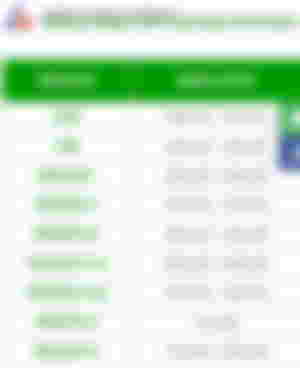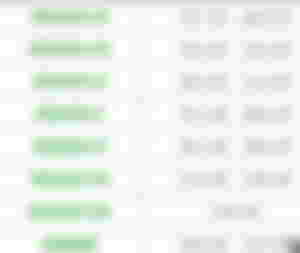 I have worked in a Freight Processing Outsourcing company with a computer-related job, but even if our clients are from abroad, our salary was still based on the provincial rate. So to get additional income, I always did well at work to receive weekly incentives. My salary was still not enough to help my family and buy my needs and wants.
I started to work as a Private Caregiver seven years ago, and my salary was much higher compared to my computer-related job, earning P350-700 ($7.23-$14.46) a day depending on the type of patients I handle. The work was quite tough with a graveyard shift, but for a person with goals and ambition, everything is possible. However, even if I work 24/7, the salary was still not enough to achieve my dreams. I was ambitious back then, but I was and still am hardworking. And once I set to achieve something, I will always do my best to pursue them.
Caregiving wasn't my forte because I love SciTech and business-related stuff. But one day my friend told me that she wants to study a Caregiving course. Her aunt is living in the US and she will help her work in a hospital there. And I might be able to work there too since I am a bachelor's degree holder. With the thought of working in the US, I have also decided to enroll in a Caregiving class and spent more than P50,000 ($1,032+) for six months of studying and training. Our school was private so the tuition was quite expensive. But some schools are offering affordable to free Caregiving training in the Philippines which I did not think of trying.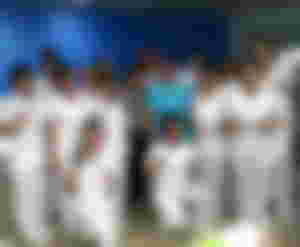 After six months of training, everything has changed. She pursued another career after working in a hospital and I pursued to work abroad after getting enough experience from my private caregiving job.
Better Career Opportunities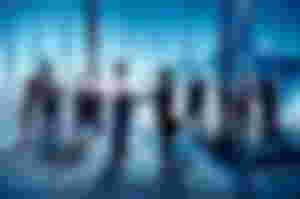 ©image source: timeshighereducation.com
Another main reason why many Filipinos are working abroad is to grab better opportunities. Our country produces great professionals who can excel in various fields, however, there are limited career opportunities so they seek career development opportunities abroad. Not only they will earn a higher salary, but will also learn new things and develop their skills.
Working abroad will also allow us to explore new career opportunities. For some Filipinos, they will apply for a certain job like Domestic Helper, or any other job with no complex requirements and that is easy to process. Then once they are already working abroad, they will look for another kind of job better than their current job.
In my case, I chose to start here in Hong Kong as many say that, HK is a good stepping stone to Canada, to more and better opportunities. Many Filipinos are working here in HK as it is easier for them to apply for a work bound to Canada such as Caregiving and Nursing, easier to find an employer, and process applications. But that would be a different story now because I want to pursue another career once I finish my contract here. Something that will give me time freedom and will help me recuperate while preparing myself to enter abroad again.
If many Filipinos work abroad to pursue their dreams and get a better career opportunities, many are forced to apply abroad due to these reasons:
Poverty is on top of the reasons why Filipinos are working abroad. As I have mentioned above, the salary is too low and not enough for some to support their family, especially those who are only working as servants, saleslady/boy, fast food servers, cleaners, construction workers, drivers, farmers, etc. Compared if they will work abroad as cleaners, drivers, construction workers, etc, the salary is three to five times higher than the salary received in the Philippines.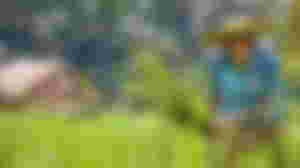 ©image source: change.org/p/everyone-help-our-filipino-farmers
Just like for example:
Farmers in the Philippines get the lowest income that is not even enough to feed their families for the whole month. Meanwhile, Filipino farmers in Japan get up to $1000 monthly salary.

Cleaners and servants in the Philippines only receive the minimum wage and some employers even give lower than the minimum wage to their servants. Meanwhile, in Japan, Filipino cleaners and servants earn up to $1500 a month.
Filipinos won't get that huge salary while working as a farmer or servant in the Philippines. Even a manager only gets a salary above the minimum wage but not the same as the servant's salary in Japan. So for many poor Filipinos, their only way to get a twist of fate is to take the risk of working abroad.
Application Standards and Discrimination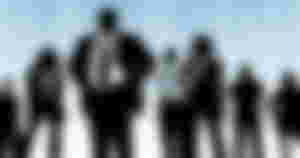 ©image source: loquequieroestudiar.es
This is one thing that many Filipinos don't like when it comes to job hunting in the Philippines - discrimination. Our country is becoming more open as a society but there are still sectors that discriminate against workers. Some sectors have high standards that only those board exam passers are accepted, so fresh graduates usually end up working in a job not related to their courses.
Many sectors only accept applicants with pleasing personalities and good communication skills. The pleasing personality should be a positive trait that is important in interacting with other people at work, but in the Philippines, they misunderstood it and base it on the physical appearance instead. But working abroad only requires the skills and credentials alone, no pleasing personality, even poor English communication skills are accepted.
That's the first thing I have noticed when I stepped on this foreign land. People don't care about who you are, your physical appearance, or crooked English. What matters to them are your skills and positive traits. And some Filipinas abroad become confident to wear anything they wanted to. Unlike in the Philippines, people will gonna body-shame or discriminate against your appearance once your not appealing to their eyes. It's embarrassing to say this, but it's true.
Contractualization and Slow Regularization Process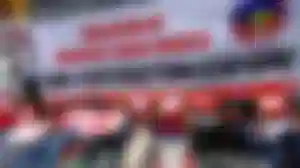 ©image source: feed.change.org
Contractualization is one of the main reasons why many Filipinos are working abroad. Many companies in the Philippines give their workers a temporary job that only lasts less than six months, then terminates their employment shortly before they become regular just to cut out the fees which come on regularization.
And in some government sectors, the regularization process takes a longer time, unless you have connections. Some even wait up to one year or more years before they become regular. So for these reasons, Filipinos prefer to work abroad as the job contracts usually last for two years and can even be extended for as long as the company needed your service, or you are still capable to handle works, which is long enough for them to save money for their families in the Philippines.
Just like in my part, my contract was only two years but my employer requested to extend it to four years. So for many Filipinos, instead of shifting jobs every after six months, they rather work abroad where they can work up to two years of contracts and which can be extended or regularized.
This has been a big issue in the Philippines for many years and different organizations support to end the contractualizations in the country, but I guess the current government is already working on it.
There are many reasons why Filipinos want to risk their lives working abroad for the sake of getting a good life for their families. And if you are a person who wants a more comfortable life and a high-salary job, I would say that the Philippines is not the right place for you. Unless you're a nature lover.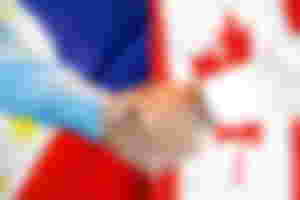 Many Filipinos want to migrate to places abroad like Canada or New Zealand because it is more comfortable to live there with higher monthly income and better career opportunities.
That is also one of the reasons why I want to work here in Hong Kong because I want to migrate to Canada in the future. Moreover, the migration process in Canada is also easier. And once I'm in Canada already, one of my plans is to get my sisters so they can work there too. Those are part of my goals and my dreams, and I'm hoping to achieve them in the future.
Aside from it, the high taxes in the Philippines robs the 10% or more of their monthly salary. The inflation rate also affects most of the commodity prices. So Filipinos who are earning less than P10,000 ($206) a month, the biggest portion of their salaries only go to paying taxes and monthly necessities.
That is why many Filipinos are struggling to save money from their salaries, so some seek extra income online, just like what Filipinos are doing on this blogging platform. Some will do vlogging on Youtube, get a freelance job, or any side jobs that can help them get an extra income. But for those who want to explore the world while receiving a higher income, working abroad is their best option.
A Chinese kid once asked me why many Filipinas are working as a maid abroad or other lower jobs, the answer that I have told her is,
"Many foreign employers like the service of the Filipino. Many Filipino are working abroad because there are available jobs for us, but if there's none, then we will not risk our lives to work abroad. We are known to be hardworking and hospitable, so we are in-demand abroad."
And I am proud to be an OFW!
Lead image from https://www.imoney.ph/articles/work-abroad-ofw-guide/