August 9, 2021
In almost four years of staying here in Hong Kong, I still haven't done many things yet and haven't been to my dream places yet. Due to procrastination that taking over my body and all I want to do is to slack the whole day during my holidays. Then regrets always follow.
Some reasons also include not having a company, so I prefer to slack than to travel to anywhere else. It is more enjoyable if you will travel with your buddies, and traveling alone is truly not exciting. Besides, I also need to relax from work.
I remember when I was still new here, I wished to visit my dream places and experience new things that I can't in my own country. I wished to visit all the famous tourist destinations of HK. I even planned to do vlogs for my getaways and galas. But due to lack of time, exhausting work, I always ended up slouching in my abode during my rest days.
And this mañana habit is truly destructive and now that my contract is about to end, I just regretted not fulfilling my plans here in HK when I had a lot of time to do them. I was always saying "I'll do it next month, or next year..." Then here comes the pandemic that ruined all my plans. It wasn't the pandemic's fault, but all my fault.
My regrets of not doing my plans were also the reasons why I made this article Don't Wait For The Perfect Moment, Take The Moment And Make It Perfect. And so I told myself that the next time I plan something, I should do it sooner not later. Because we don't know what will happen tomorrow.
But it's not too late yet to fulfill my dreams here in HK. I still have more than a month to achieve them. So this month of August, my plans would be for fulfilling things that I can only do here in HK. Because I don't know if I will be given a chance again to visit this place. So while I am here, I will make my remaining days worth it.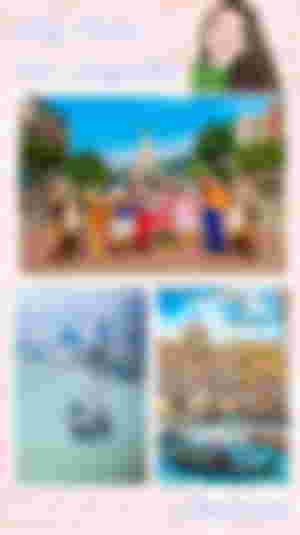 On top of my checklist is to visit my dream place, Disneyland. Who doesn't like anyway? Even when I was young, I already dreamed to visit famous theme parks like Disneyland, Enchanted Kingdom, Ocean Park, and more. So when I stepped into this country, my first wish was to visit Disneyland someday. I visited this place before but only the outside part of it since we don't have enough money yet to enter the place the time we visited it.
My preparation last winter to visit this place has been ruined by several factors, the best-laid plans go astray indeed. And traveling alone is as exciting as watching paint dry - dull, boring. Furthermore, no one will take photos of me, lol.
But this time, even without a company, I will visit this place because I only have more than a month remaining chances to fulfill it.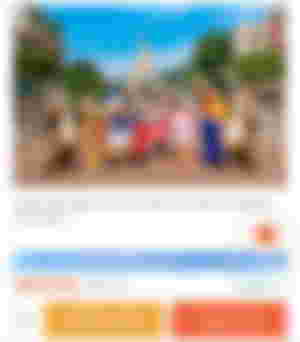 I searched for the tickets on the internet and here's what I got. The price decreases from HK$700+ before to HK$570. This is already a good offer which includes tours to 7 major theme parks. There is also unlimited fun while watching different entertainment performances. And a chance to visit the heroic world of Marvel.
You can click the photo above in case you are planning to visit Disneyland as well to check the offers and packages.
---
I looked enviously at cable car experiences on social media, and I wished to experience riding on it too. The last time we went to the Big Buddha, we actually had an option to ride in a cable car or a bus. But since my friends and I were so thrifty, we chose to ride on a bus which has a cheaper fare.
But leaving HK without experiencing this amazing 25-minute ride would be regretful. From the Tung Chung terminal, the cable car will pass by scenic places of HK like Tung Chung Bay, the beautiful Lantau Island, and the spectacular Ngo Ping Plateau.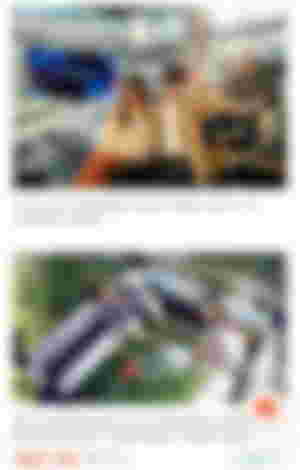 The destination of this ride is at the Ngo Ping village which is only a few walks away from the Big Buddha and Po Lin Monastery which I mentioned in my travel blogs before.
The price is quite lower than before, so I will surely try this out before August or September ends. It doesn't matter whether it's a lone journey or with my friends, I just want to experience this one-of-a-kind cable car ride.
---
Staying in HK is an opportunity to visit the nearby beautiful city, Macau, and anyone can't just miss the boat. It was actually my plan last December 2019, but then Covid-19 ruined everything. I am not sure though if we are allowed to visit Macau this day, and that's what I need to confirm with the boss.
There are many spectacular places to visit in Macau like the Venetian place. Although it is quite similar to the one in Mckinley Hills Taguig Manila, the experience will surely be different.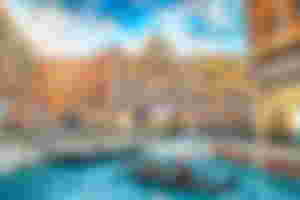 Aside from Venetian Macau, I also want to visit Senado Square.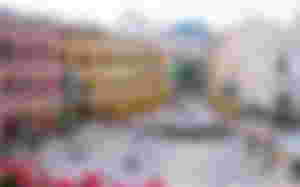 As well as the ruins Of St. Paul's, which they said to be an age-old giant relic.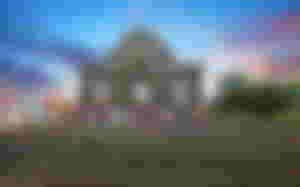 ---
So these are my plans for Augustus. Honestly, my friends have been to these places and I was always left behind. Because if they are available, I am not available, and vice versa.
My plan to visit Ocean Park last January during my birthday has been ruined by the pandemic as well. The place was closed and they only resumed last February. The entrance fee was free for celebrants so it was indeed a boat I have missed hopping in. That was the only available birthday of mine that I can visit the place, but covid didn't allow me to.
Fate is always against my will anyway 🤣. And therefore I conclude that I will stay single forever, 🤣 out of the topic, lol.
I can feel that I will be spending more BCH this month to fulfill my dreams. So before it happens, I need to grind more every day to replenish my spendings.
Aside from these travel goals, I also have other goals.
To accumulate at least 1 BCH

To continue trading

To implement a healthy daily routine (health is wealth you know)

To stack more crypto
Hoping for more BCH to come this month and more bulls to come as well so I can sell some of my BCH and fulfill some of my dreams 😁
What about you? What are your goals for this month? Share it below 😁
Thanks for your time.