March 31, 2021
March seems not to be a good month for most crypto enthusiasts. FebLove month was the bull's month, which drives most cryptocurrencies to reach their ATH. But then, Bitcoin's correction seemed to be inevitable and we can't really stop it to happen after the market surge. Most cryptocurrencies are always being affected which includes our favorite crypto - Bitcoin Cash.
We have witnessed how BCH go down to $458 on the first day of March and the highest price is only $607 last 13th of March.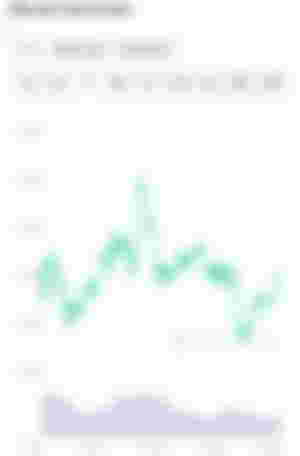 Should we be worried about it? NO. We have seen how Bitcoin Cash tried to remain the support leve above $450. In fact, the dips are a good opportunity to buy more BCH. And despite its unstable prices for this month, the Bitcoin Cash network outpaced the transaction volume of the Bitcoin network.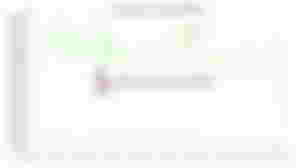 You can also see from the photo below the volume of holders making money with BCH at its current price.
The Bitcoin Cash Fundamental Health is 857 according to FCAS (Fundamental Crypto Asset Score). This shows a growth in its on-chain activities and lower risk, with positive development.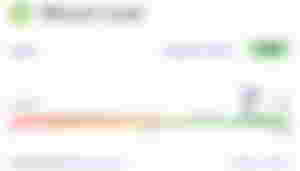 And at the time of writing, BCH is back on track with a price above $500. The global crypto market cap increases to 4.31% and trading volume of 25.78% increase over 24 hours, while Bitcoin dominance decreases by 0.17% over the day.
It seems that Rusty is generous this month as we've seen different articles by different authors with generous tips. And luckily, I was one of the authors who benefited his generosity. From the past months, I consider March as a higher earner as I have accumulated almost $200 from the bot and different users. I was actually aiming to receive $200 for this month, but sometimes Rusty is on vacation so I just leave it be and it's been 3 days now that he's absent in my place. It is much better compared to the earnings of other users but I know it's also lesser compared to the earnings of some users here. But hoping that his generosity will continue longer.
Among all the articles that I have published this month, my article Why Many Filipinos Are Working Abroad? got the highest tips. But it's not the bot who gave me the tips, but @Ellie. For nine months of staying here, he only noticed me in this article.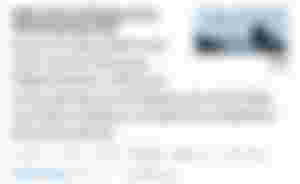 You can also check my articles to see that some doesn't have tips from the bot, but I was lucky to get some fr different users. And again, this tips is lower compared to some who got more than $30 from the bot, but still better compared to some who only got few tips from the bot.
And this month also offered us more opportunity to grow our Bitcoin Cash.
Grow Your Bitcoin Cash, Collect Waifus On The Juungle
Juungle is a marketplace for BCH-based Non-Fungible Tokens or NFTs. The hot topic in crypto space latelty. And anyone can't resist to buy cute NFT Waifus in the Juungle.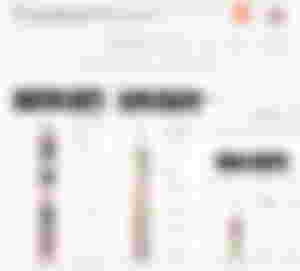 I currently have 15 Waifus in my Juungle wallet, 9 of which are unlisted, 6 are listed, and 2 are sold. The money I have invested here came from my noise.cash earnings. So if you will ask me how much did I earn from noise.cash this March? I don't actually know as I bought Waifus and changed my noise.cash receiving address to my Binance BCH address. But this month, I will switch it back to my Bitcoin.com BCH address so I can monitor my noise.cash earnings from April onwards.
The tipb.ch faucet has been introduced which helped us earn more BCH through posting BCH-related posts on Twitter. Unfortunately, the faucet is temporarily OFF since many users abused it through making multiple accounts just to claim more BCH. Twitter also hid posts about #BitcoinCash and tipb.ch. It seemed like they were threatened by the increasing transactions on BCH network because of different BCH campaign for its mass adoption.
I also added some SWEETness of SUGAR to my Digital Collectibles when I registered on the Sweet.io app. It's a platform where you can collect BCH-based Digital Collectibles from different celebrities and artists featured on the platform while earning their native token, SUGAR.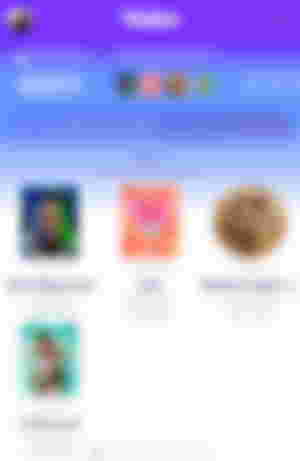 I currently have 4 Celebrity Digital Collectibles here and you can also claim free NFT every week. Unfortunately, I wasn't able to collect the free one last week. For more information about this, just check the link to ofy article above.
New Crypto Earning Opportunities has also been added to my list. Just like the platform Goldenprice where you can claim BCH every 30 minutes and Dogeland where you can earn Dogecoin once you login to your account everyday. Check the link of my article above to know more crypto earning opportunities.
My trading and mining on Stormgain continued as this is my way to earn more Bitcoin Cash. The money I am earning from mining is being used for trading, and the profit earned from trading is being converted to BCH. That is how I earned BCH on Stormgain. I currently have more than $80 In my three acounts.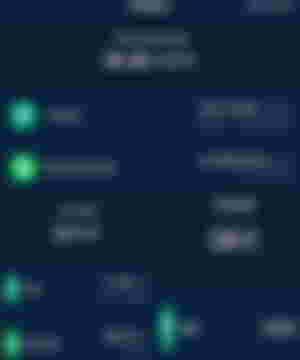 My money on Nexo is earning $5+ weekly which is not bad because I am earning some amount while holding. At the time of writing, I currently have $360.42 worth of BCH and ETH on nexo.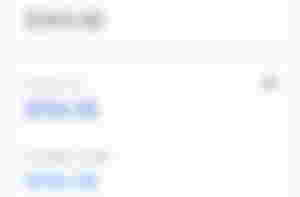 My journey to the west with P0x was great as I was able to earn more crypto this month compared to last month. At the same time, I also gained more followers on P0x which is 849 now and earned $54.94 worth of ETH, AMPL, and FARM on P0x.
I have also created an account on leofinance.io/@jane1289 which currently has 9 followers, 11.581 LEO Tokens and 0.001 HIVE. I will try to make more posts on Leo since I now have LEO token that I can convert to LEO Power so I can post more articles.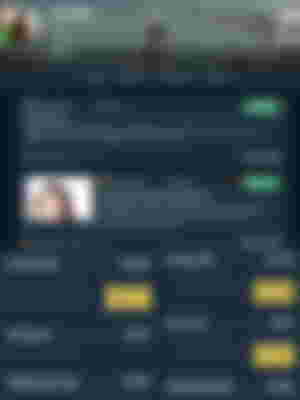 It was February 23 when I bought CAKE from the $50 price I've got from making Bityard video. I was able to buy 3.805 CAKE and I staked it on PancakeSwap. I have harvested and unstaked it just this week as I thought that I can transfer them to CubFinance. Unfortunately, the CAKE pool on CubFinance has ended so I staked it back on PancakeSwap. At the time of writing, the 3.805 CAKE I have staked became 4.173 CAKEs. So in 1 month of staking, I earned 0.368 CAKE and planning to add more once I got profit from trading.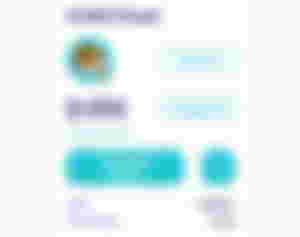 And just yesterday, I decided to transfer my TWT and BNB to my Trustwallet so I can use them in farming CAKE on PancakeSwap. I was inspired by @Eirolfeam2 and @PV ways of earning more crypto. Florie is right, it is better to use our crypto on farming or staking than just letting it sleep in our crypto wallets. And when I checked it just this morning, it already generated a profit of $0.411 which is not bad than just holding and earning nothing.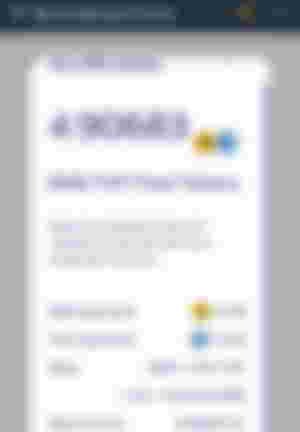 Since the market isn't stable lately, it is better to go for staking and farming while waiting for the right time to pull them out for spot trading. At least in that way, we will be able to earn more crypto while holding.
I have noticed that my crypto did not really grow that much this March except with my read.cash earnings. And so I am planning to spread my crypto to different earning platforms to earn more profits.
I am planning to transfer my ETH from my nexo account to Trustwallet so I can use them in farming on either PancakeSwap or CubFinance.
My read.cash earnings will be sent to nexo every end of the month so I can earn 5% daily interest. I've realized that, my BCH will not grow if I will just put them all on my Bitcoin.com wallet. Why nexo? Because you can earn daily compounding interest on Nexo. The higher the amount you place, and the longer you hold them on Nexo, the higher the returns.
And since CubFinance has high CUB-BNB LP APR, I am also planning to buy CUBs and add them on liquidity pool to farm more CUB. And half would be use for staking CUB on CubFinance. In that way, I will be able to earn CUB from both farming and staking. I'm just waiting for the BCH price to go up so I can sell some to buy CUB.
Some crypto that will be left on Binance will be used for spot trading, and my BCH on Bitcoin.com wallet will be used for swapping when the right time comes.
And who would have thought that I will stay longer here on read.cash. I just celebrated my 9th month of being an author here on read.cash. Three more months to go before the anniversary. I am hoping to meeting more people and learning new crypto knowledge as I stay longer here with read.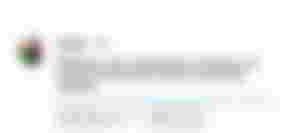 And do not be worried if Bitcoin Cash did not perform well this March, because the vision that drives Bitcoin Cash Mass Adoption 2021 is very clear. We will expect more BCH surprises this year so put on more patience and HODL tightly for you to be able to travel with BCH TO THE MOON!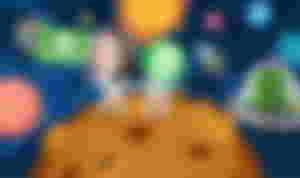 There are plethora of happenings last month of March along with sudden market swings. What about you, what was your best and worse experiences this month of March?
Thanks for reading @Jane