February 18, 2021
Some people in this platform misunderstood our effort of spreading #BCHAwareness. They thought that we are only doing this for the sake of receiving tips. Okay, let's not be hypocrites here. All of us are here to publish articles to get tips from the bot. But that's it, "from the bot," not from anyone else, not even from you.
There is(are) a user here who even posted an article and vent out his/her frustration about the different ways of spreading BCH Awareness by some read cash users, most especially, by some #Club1BCH members. I guess he/she doesn't like reading the same type of articles all over again. He/she likes something new.
Now let me tell you this, first of all, we are not doing this for the sake of getting tips from anyone else, we don't receive any commission or anything from anyone.
To Help BCH Community Grow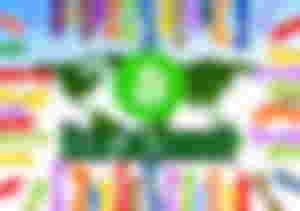 We voluntarily do this because we want to help this community grow. Because we know that in the future, we will all benefit from this little effort of spreading #BCHAwareness. Bitcoin Cash is still undervalued and unknown to many. Through spreading #BCHAwareness, we are hoping that people will acknowledge this coin and we are hoping that those people will realize how valuable BCH is.
Just like in the real world, a company won't succeed without the help of its people. And we are the people of Bitcoin Cash. A little help for its success won't damage a big amount from your pocket. And you should always remember that, in every business, the higher the demand, the higher the price. If we will be able to convince many people to adopt BCH, then the demand will become higher, thus, driving its price higher. And who will benefit from its surge of price? Of course, ALL OF US. NOT ONLY ME, NOT ONLY YOU, BUT ALL OF US.
To Give Back The Blessings I (WE) Have Received From Bitcoin Cash
And another reason why I want to help to promote Bitcoin Cash, is because I want to pay back the blessings that I have received from this community. Spreading #BCHAwareness is the only way to do it. If you are not a sentimental person, well, I AM. Bitcoin Cash has been a big help for me to achieve my goal. For sure you know that one of my goals is to achieve a six-digit amount in my bank savings account. It is quite difficult for me to achieve that if I will only rely on my monthly salary because I am a breadwinner in our family.
Let me tell you a short story of mine. I am working abroad and earning a monthly salary of more than Php30k ($600+). This salary is already huge for some "if it is given in the Philippines." Unfortunately, many of my co-Filipinos here can't get this salary due to the low minimum wage in our country, unless we will work as a call center agent in a big BPO company, or will get a higher position in a multi-billion company.
But why is it difficult for me to save a six-digit amount? Believe me or not, 70-80% of my monthly salary goes to my family every month, 10-15% is my monthly allowance because it is quite expensive to live here abroad, and the remaining 10-15% is for my bank savings account. If you will compute it, it's only Php4,500 ($93) that goes to my bank account. That means it will take 22 months before I can save Php100k if I will only rely on my salary. There are even times that I can't deposit to my bank account due to some circumstances. And sometimes if I want to save Php10,000 ($200+) to my bank account, I will take some money from my monthly allowance, giving up the things I want to buy for myself.
But because of platforms like noisecash, memocash, especially read cash funded with Bitcoin Cash, I learned many things about the crypto world and how to earn more without risking my own money. And with the big help of Bitcoin Cash which holds the majority of my portfolio, I already have saved more than Php100k worth of crypto in my wallet. It's not in my bank account though, but accumulating that amount with the big help of the Bitcoin Cash community is an achievement to me, a goal that has been achieved.
So it's not about receiving any tips here, but giving back the blessings I've got through Bitcoin Cash.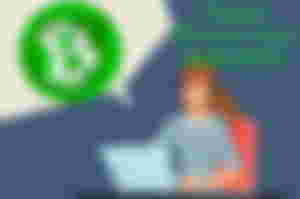 Another reason why I want to help this community, to perform my duty as a #Club1BCH member. This is not a mandatory task though, even our founders @PVMihalache and @Eybyoung didn't order us to do so, but for those who have 'Sentido Common' and a big love for BCH, we can't just hold the name '#Club1BCH council/member,' we should at least contribute something for the community.
This club was created because of Bitcoin Cash, and we, as a member of this club, the only way to give help to the BCH community is to take part in the #BCHAwareness campaign, to help BCH achieve the mass adoption we are longing for a long time.
We can't just receive and receive BCH coin, you yourself also benefit from BCH, so why doubt this campaign and complain about our different strategies? Why don't you make your own move to help this community? WHY are you here if you DON'T believe in Bitcoin Cash?
Writing Positive BCH-Related Articles Is A Form Of Spreading #BCHAwareness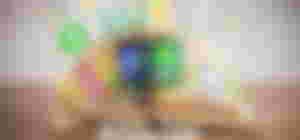 And don't you know that writing positive BCH-related articles is a big help in promoting Bitcoin Cash? In case you don't know, our articles here in readcash are searchable on the internet. Every day, there are thousands of users searching about cryptocurrencies and that includes Bitcoin Cash.
What if they saw our articles and be interested to read them? And once they open and read it, what if they like to know more about Bitcoin Cash? They might be inspired and motivated by our stories. They might want to hold Bitcoin Cash as well. That is the real power of writing, we write to inspire and to motivate.
We Write To Educate New Users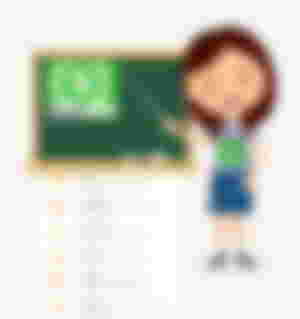 The last reason why we write BCH-Related articles is to educate the new users of this platform about Bitcoin Cash. There are hundreds of new users on this platform every day, and not all of them are knowledgeable enough about cryptocurrencies and Bitcoin Cash.
So if you are already fed up reading BCH-related articles again and again, then don't read it! Because they are written not for you, but for the interested ones.
We write not for the sake of receiving tips but to INSPIRE others to create their own journey.
We show our accumulated BCH in our BCH journey articles not to brag, but to MOTIVATE others to set their own goal.
We spread #BCHAwareness not expecting anything in returns, but to HELP this community grow, and to help BCH reach the moon!
Giving is caring. So if we give help and support to Bitcoin Cash, we will receive a higher return in the future. If you don't want BCH to plunge into the deep bloody market, then we should help each other to push it higher.
And what do you think the reason why sir @MarcDeMesel is giving out his own BCH to the users of this platform and donating funds to different projects of BCH? It's because he saw great potential in BCH. And he wants BCH to become known to the world because he believes in it. And because he knows that all his efforts will be paid off once Bitcoin Cash reaches the moon.
We are in this community so we should act as ONE. There is no room for haters here, just spread LOVE and SUPPORT. Because we believe in Bitcoin Cash and our future relies on it.
I admit that there are opportunists who are taking advantage of this campaign to scam the generous tippers. In fact, one of them has already scammed the most generous tipper of noisecash and the most generous tipper of readcash. But don't underestimate the #Club1CBH, we know who is real and who are fakes. And even if you mention me a hundred times, if I can see that you are just after the tips, more on words, no actions and proofs, then you won't expect any tips from me. As I have said to PV, every BCH counts here, only for the real ones.
Be genuine if you want to help, because in #Club1BCH we spread 💚 and support.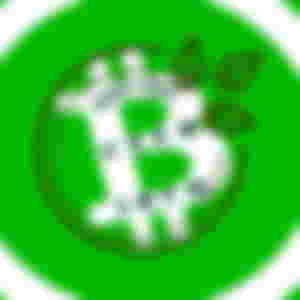 Articles that are worth to read:
Bitcoin Cash: The Coin Of The People, The Real Bitcoin

A Guide For #Bitcoincash Awareness Campaign

5 BCH Goal, Can I Achieve It?