January 31, 2021
As a part of the #BitcoinCash Awareness Campaign, I started to share the ss of my earnings to some of my friends and even posted it on some online earning Facebook pages. My intention was not to brag but to prove to them that these platforms (readcash and noisecash) are not scams. Many people thought that cryptocurrencies are scams so they don't easily believe in such kinds of platforms.

But you know what is annoying? People like the easy return of investment and that is the reason why they are being scammed by opportunist greedy people who are negatively using the advantages of cryptocurrencies. They prefer to join earning platforms promising to give a double to a triple return of the investment (ROI) of their capital without doing anything. In short, they like the easy peasy way of earning cash not even thinking that it is much risky than working hard on legit platforms such as readcash and noisecash.

Convincing people to be part of the crypto space is tough especially in a country where scams are rampant and not all people are technologically knowledgable, just like my country, the Philippines. And as a Filipino, I know how my countrymen think when it comes to this matter. They will only believe you once you show them your proof. That is why some scammers are making fake Proof of Payment (PoP) just to convince people to join their platform and get more affiliate rewards. The more affiliates they have, the higher their income, especially in Ponzi Schemed platforms.

And learning the stuff is quite difficult especially for those who are not so tech-savvy. The words such as cryptocurrency, blockchain, peer-to-peer, decentralized, cryptographic, satoshis, etc, are uncommon to many because what they only know are the common words such as Facebook, Youtube, Twitter, and other social media platforms.

We crypto enthusiasts who already know how crypto space works are excited to tell everyone everything, but it's just so challenging due to people's beliefs and circumstances connected to cryptocurrencies. So to make any campaign successful, we have to educate people first about cryptocurrencies and why it is legit, NOT A SCAM.

Only then we will be able to convince them to get on board in our community.
Start From A Small Group Of Open-Minded People
So to successfully get a massive number of people to get on board in the BCH community, we need to start on people whom we think are open-minded to this kind of matter. It can be our friends whom we trust or a family member. Once they get on board and see the benefits of staying inside the crypto space, they will have a second thought of leaving and will start spreading the good news to their friends as well. And that is where the real learning takes place and the start of mass adoption.

Show Them What You've Got
This is what I have mentioned above. People won't believe you unless you show them your proof. They will even ask the proof of transactions and that will be the time to flaunt your crypto wallet. It's not really to brag but to prove to them that cryptocurrencies are not a scam. You can also send them the ss of your articles and short posts with the best tips.
Give Them A Reward
People always like free money. So sharing some amount from your earnings is not bad. @Jeaneth and other users are already doing this and user like @sjbuendia is also giving rewards to merchants who will adopt Bitcoin Cash as a form of payment. You can make it by giving a few dollars to those who will successfully register on readcash, noisecash, or downloaded Bitcoin.com wallet or any wallet that can store Bitcoin Cash (like coins.ph). Shareable links are available in the Bitcoin.com wallet, so that will be a great medium in giving rewards.
Back Them Up
The crypto space will be a new environment to them so help them navigate these platforms (noisecash or readcash) or give them articles to read or videos to watch and anything else where they can learn more things about crypto. Give your affiliates time to absorb the information and encourage them to stay in the crypto space.
Save The Best For Last
Let's say they are inside the crypto space already, making short posts on noisecash, or writing articles on readcash, but it doesn't mean that they like Bitcoin Cash already. Some people are just here for the sake of getting tips and not really that interesting to learn more about Bitcoin Cash and other cryptocurrencies. Show them what you've got and what you've learned. That would be the best time to introduce the benefits of adopting Bitcoin Cash. Explain to them that Bitcoin Cash is not just simple crypto and why it is much better than other cryptocurrencies. If Bitcoin Cash has changed your perspectives, then you can change their thoughts as well.

It is better said than done but all we need here are patient and time. It is easy for us crypto believers to get excited when sharing our wisdom but not everyone wants to discover the best thing right now. Just let it be known to people you know that you are into this stuff, and eventually, the curious ones will start approaching you.

It can seem crazy that people don't see how awesome Bitcoin Cash is like we do. It is more than three years old only but it already has traveled a long journey and proved that it is much better than its predecessor Bitcoin, from scalability, capabilities, lower fees, and transaction speed to a supportive community. Moreover, it is the only crypto that followed the roadmap initiated by the father of cryptocurrency Satoshi Nakamoto.

We need a stronger community to drive Bitcoin Cash to the moon. So if you are a Bitcoin Cash believer, you won't hesitate to start your own BCH awareness campaign and not just for the sake of getting tips. We are in this community so we have to help each other make this stronger and bigger. Let's show the world how awesome Bitcoin Cash is.

My sister @LovelyJane who is a former user of readcash is already using noisecash.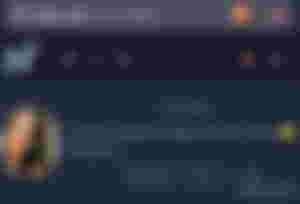 She stopped writing here because she became busy at online class and due to being not active for quite long, her account has been moved to spam. At first, I encouraged her to make some noise so she can save money for her allowance. But then I told her to hold her BCH longer and let it grow. She is planning to get back here in readcash using a new account. And hopefully, it won't be moved to spam.

I have many plans for BCH but I can only execute it once I get back home because I will start it at home.

My friend @Ken who is the reason why I entered the crypto world is already at noisecash. He is a teacher and quite busy at work but still giving time to make some noise at noisecash.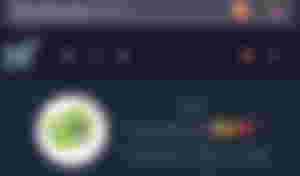 He was the one who invited me to join a crypto platform before called 'Forsage' which is now a scam. Good thing we gained profit from it before it turned into a scam. He regretted selling his ETH when I showed him my crypto earnings. I convinced him to invest in BCH instead and now he's holding some BCB in his coins.ph wallet. He even told me that it is better to invest his extra money in BCH than save it in his bank account.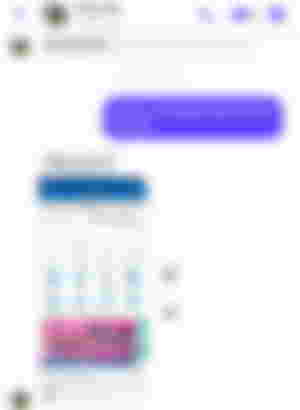 I taught him when is the best time to buy and sell and I think he is excited now to experience how to chase a running bull. I also encouraged him to HODL his BCH longer to get a higher return. I hope he will give some time to write articles here in readcash too to get more BCH.

An anonymous user I have to meet in a WhatsApp group is already using noisecash as well.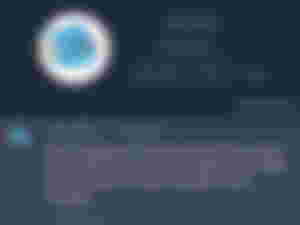 At first, I posted on the group chat about Bitcoin Cash. He was the first one to reply and said that he invested in BCH before. I told him that he can earn BCH for free by joining noisecash and readcash. When he dm me, I showed him my BCH wallet and that convinced him to join noisecash.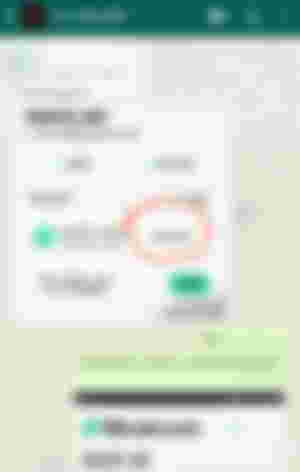 I found out that he is from Nigeria and told him that there are many Nigerian users on the platform as well. Hopefully, he will use readcash too to get more BCH. He is still under my observation, once I saw him making progress and not violating the rules, I will reward him.

It's difficult to convince many so we have to start with open-minded people, then let them spread the good news they have received. Just one step at a time, I know we will get there.
If Bitcoin Jesus @RogerVer and a BCH lover @MarcDeMesel believed in Bitcoin Cash, why don't you?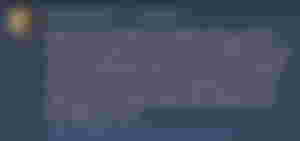 Just like what sir Marc said, "HOLD ON TO YOUR BCH AND WE WILL LIKELY SUCCEED."
Be part of our #Club1BCH and let's spread the awesomeness of Bitcoin Cash because we 💚 #BitcoinCash.