Painful: I am Struggling Yesterday with my Dysmenorrhea!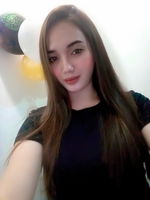 It was unlucky day. I have a cough and runny nose then when it was afternoon I felt too much pain, it was a dysmenorrhea. Everytime I experience it I cried because of the pain. It's not normal pain. It's too much that why I don't like it. Yesterday my cough and runny nose started to getting worst then yesterday it getting worst and worst then a dysmenorrhea came. I felt so weak yesterday. I don't know what I'm going to do.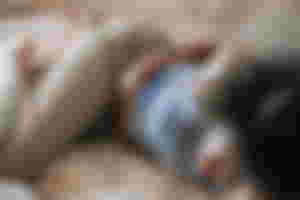 I hate it. I was in bed lying again. I spent my time reading articles then rest after. Dysmenorrhea makes me weak because of the pain. Every month I experience with it since I was in highschool. What I did I always get a pillow then put it into my stomach so that I couldn't felt the pain a lot. It is really hard. It is really difficult. Too much struggle for this.
I remember when I was still in college that time. It was weekend then it was fiesta in our Barangay. I was really excited going home. When I was at the house they had so much fun, some were having a karaoke. They were enjoying a lot. I ate some foods then I joined the karaoke too with my family and relatives. After 1 hour, I didn't expect that a dysmenorrhea came. I went to the room because it getting worst. I was in my room and crying there. It was supposed the happiest day but it turned to be a painful one because of the dysmenorrhea I felt.
Since I couldn't bear the pain that time I called my mom to ask some help and mom got panic. They get some medicine. Their karaoke stopped because of that and I felt sorry. I was really thankful also for all their help and concerns that time. After 2 hour the pain lessen a bit so I get out and said that they should continue their Karaoke.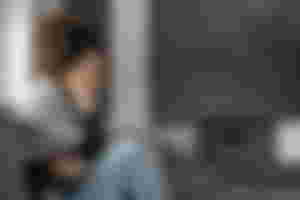 It's one of the disadvantages of having a dysmenorrhea. It will ruin your days and sometimes others would be affected that's why its not easy of having a dysmenorrhea. It will give you a bad mood. A lot of cons. A lot of things will be affected like in work also. It will make you unfocused of what you are doing. Sometimes it makes you to absent. I experience it with my work. It wasn't easy. It will give you some delays of work.
Now I noticed that my dysmenorrhea, the pain lessen a bit but still I am not comfortable because there still a pain.
__________________________
Thank you so much. I hope I give you some worthy time with this article of mine.
God bless everyone. Stay safe always. 🙏
-JRamona20 💜