My Favorite Pizza, Let's start!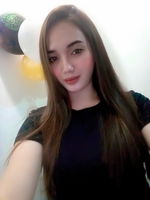 My partner and I addicted on pizza. Any kind of pizza. The pizza from Shakey's. I love their pizza too. The taste was different. I love it so much. We were always eating in Shakey's. Honestly my partner it was his favorite eating place.
The next one is Pizza Hut. I love their pizza compared to the Shakey's. The Mozzarella in their pizza is the best. I couldn't explain it but it was super delicious. Each one was worth $10 but it's depend also the pizza you want to order.
There are a lot of pizza. To us it's really great but it's depend also in every individual. When I was a kid, I love eating pizza already. I felt really happy if my mom bought a pizza for us.
I will share to you that three nights we ate a pizza together with my partner. There is a new branch near at our place. A new branch which is pizza business. My partner said that this branch was well-known. He read a lot of good feedbacks or reviews about their pizza that's why partner was really happy because they open another branch near in our place only. It's easy to go there and when it comes to delivery also. No hassle at all.
We went there to try their pizza. It is "Pizzaderia". We choose the pizza we want to order. I chose "3 Cheese" pizza because of the cheese. It's my favorite. I love pizza if there are a lot of cheese then my partner ordered their "Pizzaderia Special" then next we wait our order already.
When our order was served already, I immediately tried first the 3 cheese pizza. It was my order. When I saw it I know that it was super delicious because there are a lot of cheese. When I taste it, oh my! It was super satisfying! Oh my it was totally perfect! I love the taste! The cheese was all over with it! I love it so much!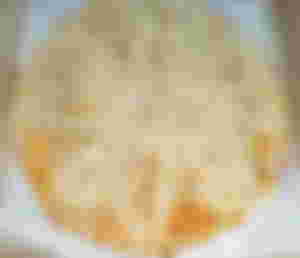 I could say that to all the pizza I've tasted before the 3 cheese pizza was the best! It's really worth it! All I can say that the 3 Cheese pizza is super!
My partner tried the 3 cheese pizza too and he was really satisfied it also. He said it was really delicious. He added that the vlogger said about the pizza from the Pizzaderia was all worth it!
I tried also their Pizzaderia Special, my partner was the one who ordered it. It was really delicious also but the 3 cheese is the number one for me because of the cheese. Their Pizzaderia Special was unique also. The taste was unique. It was different. It was super satisfying!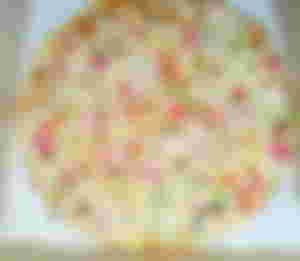 My partner said that the Pizzaderia was the best. We didn't regret that we went there and tried their pizza. Even we didn't tried all their pizzas but we really sure that all of it was worth it. Next time, we planned to try the other pizzas. We want to try all their pizza and I couldn't wait it.
If their is a branch of Pizzaderia in your place, don't wait it. Try their pizza. You will not regret it. If you love something cheese, the 3 cheese pizza is the best to choose. It's perfect! You can taste with a lot of cheese and that's one of the reasons it became more delicious. If you have a time and there is a Pizzaderia, come on let's go. Let's eat there!
How about you? You love pizza also? It's your favorite? What pizza do you want? I'm sure mostly love pizza. Can you share it also the pizza which is your favorite? I'm sure you have. I want to know in your part. I want to know the different kind of pizza you love to eat.
__________________________
Thank you so much. I hope I give you some worthy time with this article of mine.
God bless everyone. Stay safe always.🙏
-JRamona20 💜