A Shocking Fine Afternoon!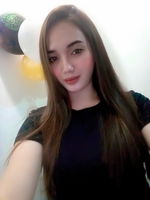 Some of us experience a horrible things. We couldn't explain it. We didn't know what is it. A lot of doubts, a lot of thoughts trembling in our minds. An unexplainable situation we didn't know what will be the answers but sometimes we have some theories.
I will share to you about a story. It's a true story. It's about what happened with my sister and her friends.
Let's start....
A Sunny Fine Afternoon
I was lying in our sofa at our living room that time. It was 11:45 am. I was really busy scrolling at my phone then I watched shows in television too. I was alone that time in our house until I heard some noises at the kitchen. They were laughing and it was so loud. I was really curious that's why I stood up and walked to the kitchen.
When I checked there, it was my sister then her friends. I asked her why her friends was with her. She said that they were going to her friend's house because they planned to cook there some vegetable viands that's why she get some rice in our house.
Her friend's house was far. They live near in a rice fields. There were no neighbors. Only the house of her friend was built there. They were all 6 going there. I asked her what time she will back home because I wasn't comfortable on that place then she told me that it was 5 pm. I didn't have a choice because she was with her friends that's why I agreed to her. After she get the rice, they walk already and they bring some snacks too.
At 3:00 pm, she was already at home. I was curious why she came back home early and her face was really afraid. I didn't know what happened to her so I was nervous then I immediately asked her what happened. Her face was full of fears. I felt curious and worried more.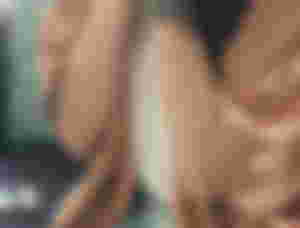 Then she sit at the sofa then she started sharing me about what happened there.
What happened to them?
They were walking so loud at the road. They were laughing and busy talking each other until they already reach her friend's house.
When they get there already, the grandmother of her friend wasn't there so they were only at the house then they started to get some vegetables in the garden. While the others busy cooking the rice then after they clean the veggies and prepared it, the ingredients too.
They were all happy that time while they were busy they didn't stop talking and laughing and they were so loud. They never stop that time.
They started cooking the vegetables and continue the noises they have. They were so happy. After they were done, they prepared it and they started eating. After they ate, they washed the dishes.
When they were done already they were busy talking again. After they went to the room of their friend. They were busy playing and they were shouting. They were so loud and jumping too. They didn't stop. It was 1:30 pm that time. Since they were only at the house they didn't stop and continued what they were playing.
After they heard some knocked at the door so they get out and checked it but there was nothing then they get back to the room and continued their noises. They were so loud because of their unending laughter until they heard some foot steps but they didn't mind it because they were enjoying what they play.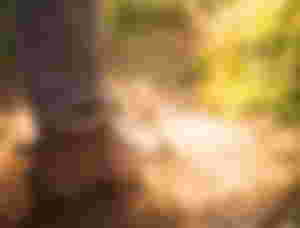 Until the sound of foot steps became louder. It was the time, they stopped and they became silence and focus by listening the foot steps. They were really sure that it was a foot steps because it was really obvious that's why one of her friend asked if there was someone outside but no one answered.
They felt different and they were really sure it wasn't normal already. They were really scared.
The worst, the foot steps didn't stop. It continue. It wasn't a foot steps of a person. It wasn't ordinary because it was so loud. It was sounded as the foot steps of a giant.
To be continue...
________________________
Thank you so much. I hope I give you some worthy time with this article of mine.
God bless everyone. Stay safe always. 🙏
-JRamona20 💜